Songs From Australian Musicals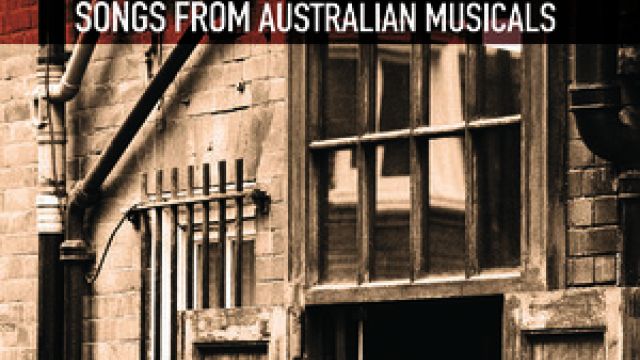 Composer David Reeves has compiled and arranged a new song book featuring fifteen songs from Australian composed musicals. They include Matilda, The Venetian Twins, The Boy From Oz and Seven Little Australians (which he composed). In a forward to the Songbook he reflected on the writers that inspired him, and notable local productions.
I will never forget the impact the new My Fair Lady musical made locally when I was growing up in Sydney. It premiered on Broadway in 1956 and its journey thereafter is the stuff of legends. I didn't realise it at the time but without doubt Lerner and Loewe came as close as anyone to creating the perfect musical. The show's success, its mystique, remains the result of the genius and magic created between a trio that included George Bernard Shaw and his play, Pygmalion.
Richard Rodgers and Oscar Hammerstein II (who had also tried adapting Pygmalion and given up) are in the same league. Writers hoping to emulate such towering figures truly need to have something unique to bring to the stage. But we all keep writing, composing, and dreaming up new ideas.
J C Williamsons produced what must surely be regarded as the first Australian musical box-office success with The Sentimental Bloke, based on Songs of a Sentimental Bloke by C J Dennis. It played a six-week season that was extended to five months in 1961.
The Australian Elizabethan Theatre Trust had been established in 1950 and in 1958 took up its option to launch a professional production of Lola Montez. Created by Peter Stannard (music), Peter Benjamin (lyrics) and Alan Burke (book), the show opened in Sydney on 22nd October 1958 after a short trial in Brisbane. The popular number 'Saturday Girl' is included in this volume and Michael Cole's single recording of the number became a minor hit. Quite something in Australia in the fifties when nearly everything on the 'hit parade' emanated from America.
1978 saw Reg Livermore's Ned Kelly and in the 1980s there was clearly a belief locally that if America and England can do it, then so can we. The Venetian Twins (with iconic number 'Jindyworoback', included in this volume) premiered in 1979. A further production transferred to commercial theatre in 1981.
Jon English and David McKay's long journey with the rock opera Paris began in 1990 and its number 'Oh Paris' can also be found in these pages. That year also witnessed Reg Livermore's musical Big Sister.
The first major box office success for a home grown Australian musical came in 1988 with the musical of Australia's classic story Seven Little Australians. Funded by sponsor James Hardie Industries, following development between Sydney composer and organist David Reeves and theatre legend turned entrepreneur Noel Ferrier (of the Australian Elizabethan Theatre Trust), it played to just under 500,000 as it toured Melbourne, Launceston, Hobart, Adelaide, Sydney and then Brisbane, produced by the Royal Queensland Theatre Company. The creators were David Reeves (Composer & Producer), John Palmer (lyrics) and John Palmer & Peter Yeldham (book).
Ten years later, in 1998, The Boy from Oz began its journey to become the most successful Australian musical to date. A 'jukebox' musical compilation of local showbiz star Peter Allen's hit songs, it premiered in Australia, playing to 1.2 million people in a tour covering Sydney, Brisbane, Melbourne, Adelaide and Perth. Opening on Broadway in 2003 it also played a truly strong season, something never achieved before by an Australian show. The brainchild of producer Ben Gannon, it went all the way with a book by Nick Enright and Australian performer Hugh Jackman, the Broadway star in the truest sense of the word. Peter's songs are well represented in these pages.
There are many Australian musicals and many musicals with ties to Australian creators. Most remain not produced in any meaningful way, which beggars the question, 'Why?' Surely in this age of the silicon chip it is now possible to engineer and build musical theatre audiences whose box-office resources can finance productions in reverse.
"Songs from Australian Musicals" is published by Origin Theatrical and distributed by Hal Leonard Music.