THE GIFT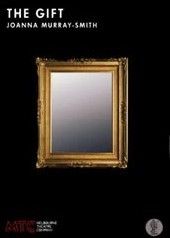 Sadie and Ed meet Martin and Chloë at a holiday resort and instantly hit it off, despite coming from completely different worlds. When Martin saves Ed's life, everyone knows the debt can never be properly repaid. But Ed is rich and Chloë and Martin have a need so great it seems divine providence when Ed, wanting to show his gratitude, gives the young couple a year to decide on an appropriate gift. Yet when the year is up, surely Chloë and Martin's wish is something no-one could possibly grant?


Wrapped in Joanna Murray-Smith's glinting dialogue, The Gift is a witty examination of our modern moral confusions.
Read the first pages at the attachment below.
Stage Whispers Books Rewards: Buy one book and receive three e-editions. Buy three and receive three print and e-editions. Buy five or more and receive a one year print and electronic subscription. Buy eight or more and receive a two year print and electronic subscription. See details of our latest issue here.
19 in stock
Bulk Orders