SWITZERLAND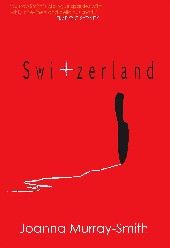 by Joanna Murray-Smith
It's 1995 in the Swiss Alps and the ailing reclusive crime writer Patricia Highsmith is visited by a genial young man from her New York publisher, sent to convince her to write the final instalment of her best-selling Mr Ripley series. What first appears to be a standard cat-and-mouse game of wit and wiles, soon becomes a dance to the death. Who is the cat and who is the mouse? And… who will make it out of Switzerland alive?
A chilling and sometimes hilarious two-hander, with Murray-Smith's signature lucid-lettered prose.
Read the first pages at the attachment below.
Stage Whispers Books Rewards: Buy one book and receive three e-editions. Buy three and receive three print and e-editions. Buy five or more and receive a one year print and electronic subscription. Buy eight or more and receive a two year print and electronic subscription. See details of our latest issue here.
20 in stock
Bulk Orders