ALL THE WORLD'S A STAGE… AT LIVERPOOL
When the cast and crew of Liverpool Performing Arts Ensemble's production of Shakespeare's As You Like It take the stage at the Casula Powerhouse in March, they will be treading the same boards where 4 years previously Bell Shakespeare Company performed the same play for the Casula Powerhouse Theatres' pioneer season in 2008.
Director, and company President Jacqueline Hornjik is thrilled her cast will be getting such an opportunity. "The Liverpool Performing Arts Ensemble committee has been eager to put on a Shakespeare performance for years, but has only now been given the chance to do so. We are fortunate enough to have grown to a level whereby we have a versatile enough cast and crew to successfully pull off such a task."
"I really hope the students (especially) enjoy this performance, as the team have put in an incredible amount of effort to ensure its success. I am extremely proud of the cast and the amount of work that went into this production," added Hornjik.
Shakespeare's As You Like It is a story of love, family, friendship and everything in between. With cross-dressing heroines, yearning heroes, lover tangles, misrepresents and alter egos, As You Like It is your full blow romantic-comedy with a twist.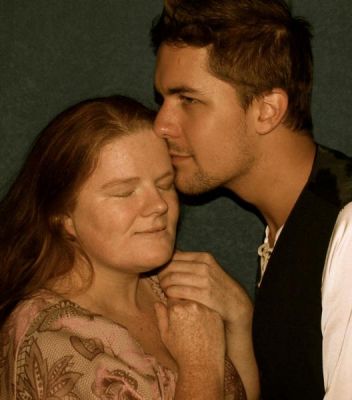 Duke Frederick has usurped the title and throne of his elder brother, Duke Senior, and forced him into exile. Duke Senior finds a new life with his loyal followers and friends in the Forest of Arden, leaving his daughter, Rosalind, behind at the court.
Into this situation, enter Orlando and Oliver de Boys, two brothers divided by enmity. Orlando, long mistreated by his brother, enters a wrestling match overseen by the new Duke to prove his strength. During this match he attracts the romance of Rosalind, but the anger of Oliver and the new Duke, and is forced into exile.
As pity for the exiled Duke's daughter grows across the land, Rosalind is too forced into exile by her uncle. Rosalind's cousin Celia, Frederick's daughter and Rosalind's best friend, declares that she will accompany her to the Forest of Arden, but to do this, Rosalind decides she must travel dressed as a man.
Whilst this is the first Shakespearean production for the company, it is not the first production programmed to encourage the theatre education program for schools in South-West Sydney. "In our 2011 season we opened with Educating Rita in March and The Crucible in May, both on the HSC syllabus" explains Vice-President John Brown. "Educating Rita was so popular we were asked to tour the production to schools personally; andThe Crucible was so sought after that the 300+ theatre at Casula was practically sold out for each of the matinee performances."
"There is a definite need to ensure community theatre groups bring out performances that cater to the needs of schools and the education system. Liverpool Performing Arts Ensemble has and always will continue to create accessible performing arts productions for the local and surrounding community," finishes Brown.
Photographer: Jen Bryant.
Shakespeare's As You Like It
Casula Powerhouse Arts Centre – 1 Casula Rd. CASULA
Wednesday 7, 8 and 9 March at 10.30am, Friday 9 March at 7.30pm and Saturday 10March at 4.30pm. Adults $25, Concessions/Students: $20.
www.liverpoolperformingarts.com.au
More Reading