Always A Bridesmaid at Castle Hill
After the sell-out success of Things I Know to be True, Castle Hill Players' keeps the fun coming in 2021 with a bright and breezy comedy: Always A Bridesmaid by Jessie Jones, Nicholas Hope and Jamie Wooten – and directed by CHP stalwart, Meredith Jacobs.
Women have a way of sticking together in lifelong friendships - it's in their DNA. These four gals met in school and made a promise to be at each others' weddings. They've been true to their word - no matter how many times they have made that long walk!
Meredith Jacobs, who has directed comedies at The Pavilion including Secret Bridesmaids' Business, A Bad Year for Tomatoes and 2019's Neil Simon classic, Biloxi Blues, is thrilled to be back in the rehearsal room, following the COVID interruption in 2020.
"This was supposed to be the second play of the 2020 season and we had just commenced rehearsals when lockdown hit. Now, we're back and preparations are in full swing for a whole lotta fun!" Meredith says.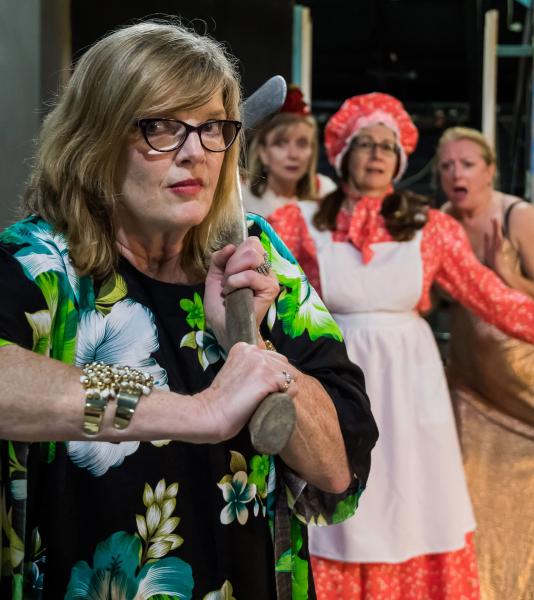 Always a Bridesmaid is about friendship, it's about love, it's about the fashion! And it's all about having a fun night at the theatre again!
Other 2021 productions include The Cripple of Inishmaan (June), Entertaining Angels (July-Aug), The Witches (Sept-Oct) and - the newest addition – Unnecessary Farce (Nov-Dec) with brilliant young debut director Julian Floriano. Full details available in the season brochure – and online at www.paviliontheatre.org.au
The Pavilion Theatre is located within the Castle Hill Showground, adjacent to the new Metro Hills Showground Station. The entrance is at the lights located between Gilbert and Carrington Roads, Castle Hill and the Doran Drive.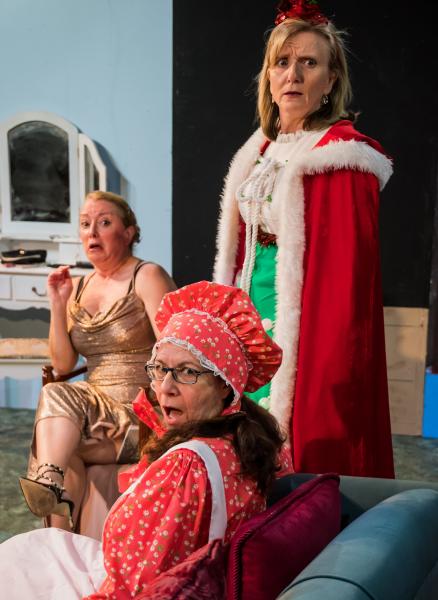 Castle Hill Players present Always a Bridesmaid
By Jessie Jones, Nicholas Hope and Jamie Wooten directed by Meredith Jacobs
Cast: Chantal Vavasour, Penny Johnson, Annette Snars, Anne-Maree Brown and Gina Willison
April 9 to May 1 - Wed, Fri and Sat at 8:15pm, Sun 4:30pm
Pavilion Theatre in the Hills Showground, Doran Drive, Castle Hill
All tickets: $25 Bookings: www.paviliontheatre.org.au or 9634 2929
Photographer: Chris Lundie