American Classic at The Pavilion Theatre
Castle Hill Players present Arthur Miller's All My Sons from 29 July, 2022
The Pavilion Theatre's 2022 season continues with its fourth offering, presenting All My Sons written by American stage legend Arthur Miller - and directed by Jan Mahoney.
Based on true events of WWII, All My Sons examines the American Dream through the lives of the Keller family - father, Joe (Dave Went), mother, Kate (Leigh Scanlon) and son, Chris (Julian Floriano). Elder son, Larry, has gone missing in action 3 years previously and Kate clings desperately to hope he is still alive.
Joe's company supplied faulty engine parts to the US Army Air Force, resulting in the deaths of 21 pilots. He was exonerated of any crime while his business partner, Steve, now serves time for his role in the tragedy. Steve's daughter, Ann, had been Larry's girlfriend at the time of his disappearance, but she now plans to marry his brother, Chris, despite Joe and Kate's misgivings. Then… revelations throw all into chaos.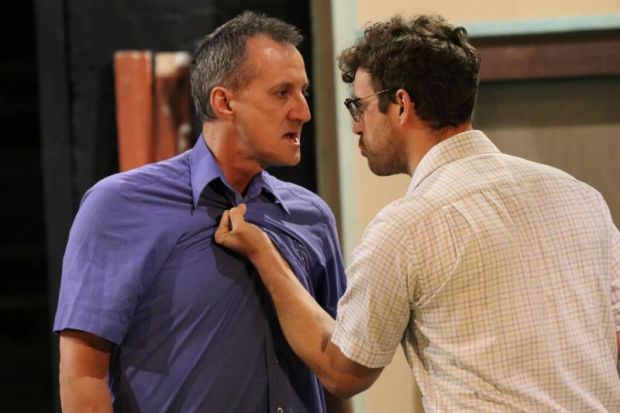 Does the need to provide for one's family put a man above the law? Does wartime create a different set of rules by which to live? When the truth is known, what does that do to love?
Arthur Miller's classic shines a light on wartime, human behaviour and family frailties. In so doing, he created a theatrical masterpiece relevant to this very day.
Mr. Miller said of his play: "This was my first success and it was an invigorating experience. It made it possible to dream of daring more, risking more."
All My Sons also stars Tess Needham, Dimitri Armatas, Steve Rowe, Nicole Harwood, Tracey Okeby Lucan, Daniel Boole and 11yo Jayden Bishop.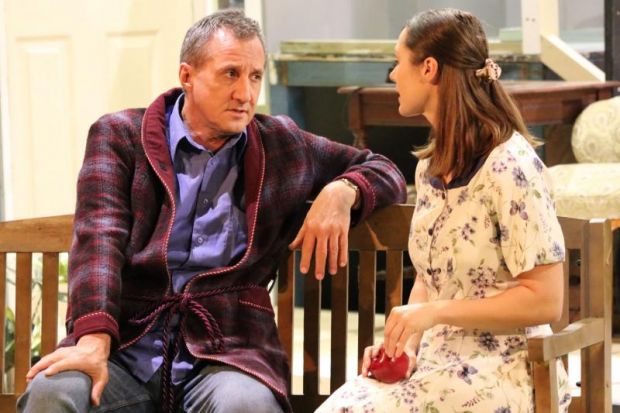 Director Jan Mahoney's credits with companies in Sydney and beyond include involvement both on and off the stage in six productions for Castle Hill including, most recently, The Cripple of Inishmaan. She also has a powerful connection with this story: Jan's grandfather was an airforce mechanic during WWII stationed in the same area in the South Pacific where the 21 pilots lost their lives. She hopes she can pass that emotion on to audiences.
Castle Hill Players present All My Sons by Arthur Miller
29th July –20 August, Wed, Fri, Sat 8pm; Sun 4pm
The Pavilion Theatre, Castle Hill
Tickets available at paviliontheatre.org.au or 02 9634 2929
More Info – paviliontheatre.org.au/all-my-sons
The Pavilion Theatre is located within the Castle Hill Showgrounds, Castle Hill
By arrangement with Music Theatre International Australasia PTY LTD, on behalf of Dramatists Play Service, Inc.
Photographer: Penny Johnson.