Bankstown Theatre Company Present The King and I
After having to cancel their entire 2020 season due to Covid 19, Bankstown Theatre Company are over the moon that they are at last able to present their previously postponed production of Rodgers and Hammerstein's The King and I during May 2021
The King and I is the fifth musical by the team of composer Richard Rodgers and dramatist / lyricist Oscar Hammerstein II. It is based on Margaret Landon's novel Anna and the King of Siam, which in turn is derived from the memoirs of Anna Leonowens, governess to the children of King Mongkut of Siam in the early 1860's.
A story of love and joy, The King and I is set to a score including 'Shall We Dance', 'I Whistle A Happy Tune', 'Hello Young Lovers', 'Getting To Know You', 'I Have Dreamed' and 'Something Wonderful.'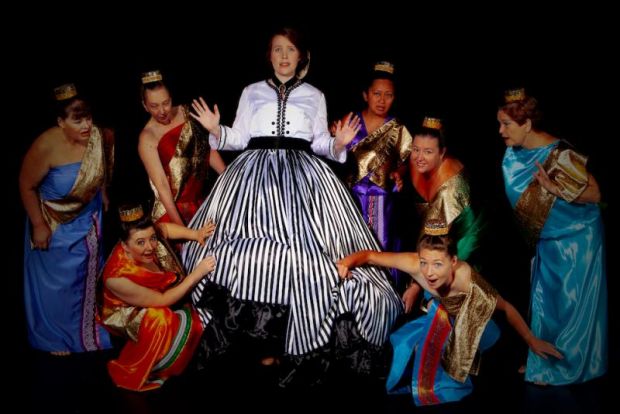 Originally a star vehicle for Broadway veteran Gertrude Lawrence, The King and I became synonymous with Yul Brynner, who eventually played the role of the King an astounding 4,625 times on stage and starred alongside Deborah Kerr in the movie adaptation, winning an Academy Award as Best Actor.
Director Richard Blomfield said, "Despite The King and I now being 70 years old, its messages about colonialism, racism, gender equality & the conflict between modernity & traditionalism make it as timely as ever".
Stephen Halstead plays the titular role of the King of Siam, with Ellen McNeill taking him on as the irrepressible Anna Leonowens. The cast is rounded out with Suzanne Chin as Lady Thiang, Natalie Cassanti as Tuptim and Mark Andres as Lun Tha.
Opening May 14 for eight performances at The Bryan Brown Theatre, this production has a cast of over 70 performers, accompanied by a full orchestra under the baton of Ian Buchanan.
MAY 14-23
Bryan Brown Theatre. Bookings www.bankstowntheatrecompany.com