The Best Little Whorehouse at Catchment
Catchment Players (Vic) presentThe Best Little Whorehouse in Texas from Octoner 21 – 29.
The musical is based on the true story of a legendary Texas Brothel known as the Chicken Ranch, which operated from the 1840s to 1973. Protected by a friendly local Sheriff Ed Earl Dodd and frequented by politicians, football teams and others, the Chicken Ranch thrived in the small town of Gilbert, Texas. It is under the proprietorship of Miss Mona Stangley, having been left to her by the original owner Miss Wulla Jean. Girls come from all over to work at the ranch, however, a crusading do-gooder, Houston TV commentator Melvin P.Thorpe and his conservative audience, expose the Chicken Ranch forcing it to shut its doors forever.
With a book by Larry L. King and Peter Masterson and musicand lyrics by Carol Hall, The Best Little Whorehouse in Texas opened on Broadway in 1978, running for 1,584 performances.
Friday 21st October @ 8pm (Gala), Saturday 22nd October @ 8pm, Sunday 23rd October @ 2pm, Thursday 27th October @ 8pm, Friday 28th October @ 8pm and Saturday 29th October @ 5pm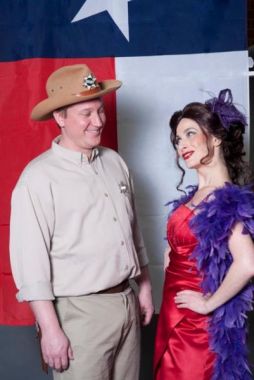 Banyule Theatre, Heidelberg
Tickets:Gala: $38 flat rate. Adult $35. Con/Groups: (12+ inc. Thursday 27th) $29
Bookings: 0437 228 246
Production Team:
Director: Anne Dewar. Musical Director: Nathan Firmin. Choreographer: Di Crough. Set Design: Anne Dewar. Lighting Design: Yaz Sesta. Audio Design: Marcello Lo Ricco – LSS Productions
Cast:
Miss Mona - Adrienne George
Sherriff - Scott Reid
Jewel - Ruth Bishop
Melvin P. Thorpe - Brad Fischer
Doatsy Mae - Natalie Silsbury
Angel – Kerry Foster
Shy – Gabrielle Curtain
MIss Mona's Girls.........
Ginger - Kim Siemensma
Linda Lou - Holly Barr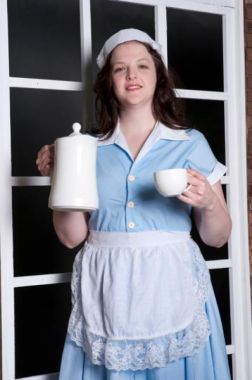 Dawn - Natalie Carden
Beatrice - Ashley Hill
Ruby Rae - Emily Dewar
Taddy Jo - Shaelyn Hughes
Eloise - Isabella Perversi
Durla - Sarah Stokes
Brandy - Natalie Silsbury
Governor/ C.J.Scruggs - Will Deumer
Senator Wingwoah/Mayor Rufus Poindexter - Arno Vann
Narrator/Dogette/Aggie - Dean Pearcey
Edsel Mackay/Aggie - Gary O'Dwyer
Chip Brewster/Governor's Aide/Aggie– John Dagley
Aggie Coach/Announcer - Gary Mills
Aggies - Dean Schulz, Albert Tapper, Matt Sheahan.
Aggie Scandinavian Place kicker - Chris Richardson
Aggie's Solo Tapper – Ben Stokes
To keep up with the latest news and reviews at Stage Whispers, click here to like us on Facebook, or follow us on Twitter.