The Book of Everything at Cronulla
The Arts Theatre Cronulla is staging The Book of Everything until September 3, 2022. Described as a small book about the big things in life that really matter, the play is based on the writings of young Thomas Klopper, a boy living in Amsterdam just after World War 2.
Around 50 years later, Thomas took his book to the celebrated Dutch author Guus Kuijer, who was fascinated by it and created the novel, The Book of Everything. The story was then adapted for the stage by Richard Tulloch, creating this magical story about a child learning how to act when faced with fear and injustice.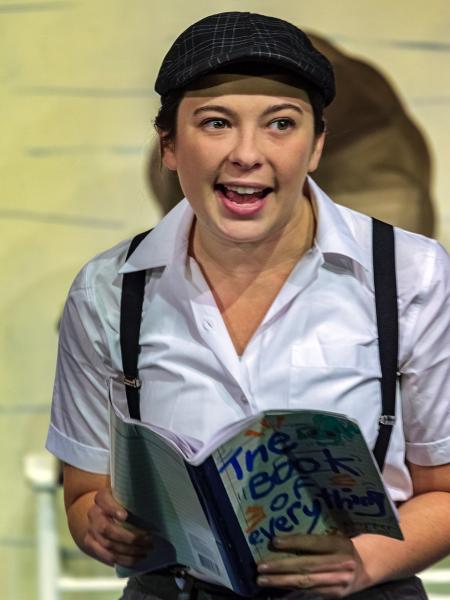 Thomas lived in post-Nazi Netherlands when he started writing down all the interesting and magical things he saw in his imagination in the early 1950s. In the play, we see through his eyes and remember with him the joy and the horror he experienced growing up – tropical fish in the canal, a deluge of frogs, the Son of God popping in for a chat, and domestic violence perpetrated by his abusive Christian fundamentalist father.
This is an enchanting story about a child learning how to act when faced with fear and injustice, with the generosities of imagination and love pitted against ignorance, oppression and fear. It's a story about being brave and making friends, and about being big enough to see that those who are abusive are human too, and ultimately dishonour only themselves.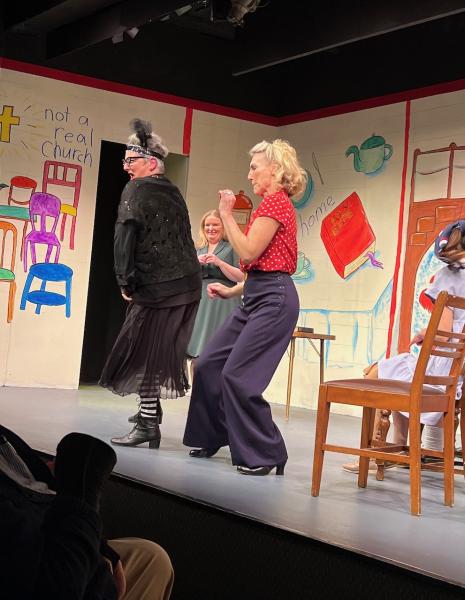 Director Cheryl Butler says it has been an honour to work with an incredible cast, who have brought their many talents to the ensemble. The set design and artwork is the result of collaboration of cast and crew, depicting on the stage walls the images of Thomas' fertile imagination displayed in the script. The production is also most appreciative of the generous loan of Eliza's leather leg from the props department of the Belvoir Street theatre.
Finally, Thomas also wrote down his greatest wish: When I grow up, I'm going to be happy. After many evenings discussing his book, Guus Kuijer asked him: 'Well Thomas, did you manage to do it, did you become happy?' 'Yes' Thomas said. And they drank a mug of hot chocolate.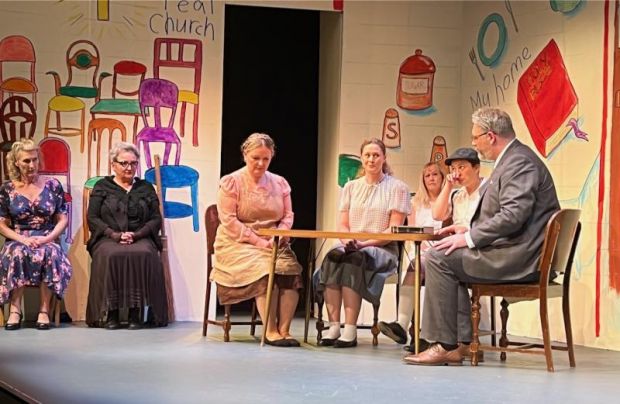 The show runs till Saturday 3 September, with performances on Wednesdays, Fridays and Saturdays at 8pm, and three Sunday afternoon matinees at 2pm.
Tickets are $30/$27 and can be booked online via the theatre's website: www.artstheatrecronulla.com.au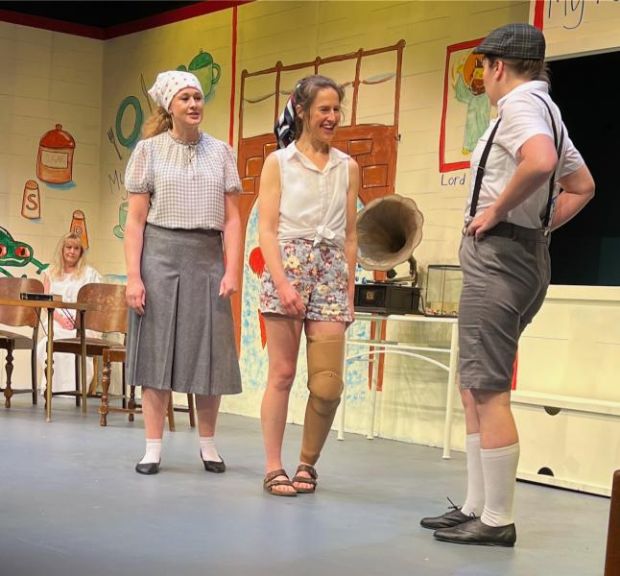 CAST
Eliza: Kathryn Bray
Jesus: Karen Firmstone
Mother: Angela Gibson
Father/Bumbiter: Jaz Haynes
Margot Klopper: Emily Perry
Ensemble: Eleni Poulos
Ensemble: Margaret Short
Aunty Pie: Kerry Turner
Thomas Klopper: Liz Vassilacos
Mrs Van Amersfoort: Suzy Wilds
Photo credit: Port Hacking Camera Club