Castle Hill Players Make a Big Return In 2022
Despite everything that has been thrown at them over the past year, Castle Hill Players are excited to be announcing a return to the Pavilion Theatre, located within Castle Hill Showground where they have been performing and entertaining Hills District residents since 1966.
Announcing the launch of Season 2022, Players' spokesperson Annette Snars said, 'We're back! We're ready to present six outstanding plays to thrill our audiences, who have stood by us through it all! It's been an incredible experience for everyone and it's time to return to the things we all enjoy doing, the things that make our lives happy and fulfilled. Theatre is very much a part of that.'
Annette takes us through the plays in the 2022 season.
Play 1 has a touch of déjà vu about it. Entertaining Angels by Richard Everett, directed by Jennifer Willison was just days away from opening when the June lockdown was announced. This very English comedy introduces Grace, a recently widowed clergy wife who should be discovering the new found freedom to do and say exactly as she pleases. As in all good English comedies complications are just around the corner in the shape of an eccentric sister's surprise return, and the arrival of the new vicar who presents with some very un-clergy like credentials.
The Mystery of Irma Vep (A Penny Dreadful) by Charles Ludlum and directed by Meredith Jacobs follows. This farcical Victorian melodrama challenges two actors to undertake the roles of lords and ladies, maids and mummies, werewolves and who knows what else! Laugh out loud at this mystical, gothic costume change marathon as we travel from haunted Mandacrest Manor to Egypt to get to the bottom of the mystery of Irma Vep!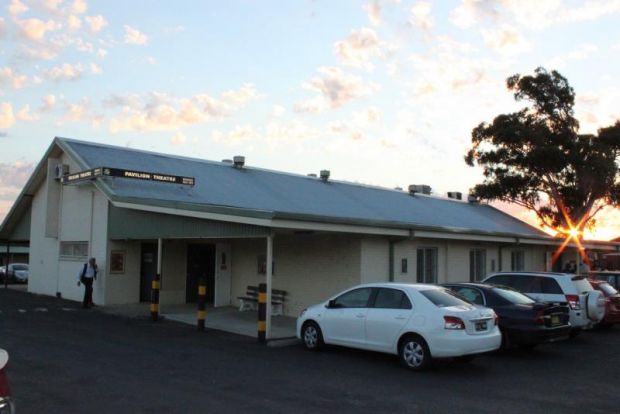 More suspense and thrills are on offer in Earth & Sky by Douglas Post, directed by Faith Jessel. When Sara McKeon's lover is found dead in an alley, it appears he may have been involved in some nefarious activities. In disbelief of the situation, Sara launches her own investigation and finds herself drawn into Chicago's dark underworld. In true film noir style, Earth and Sky will leave you breathless.
Based on a true story, the fourth production for the 2022 Season is Arthur Miller's All My Sons, directed by Jan Mahoney. Set in 1946 in a small town in Ohio, the Keller family are coming to terms with their eldest son being declared missing in action. Patriarch, Joe, owns a factory that made airplane parts for the war effort. What follows is an examination of greed, denial and guilt which entangles the entire community. This classic explores ruin and respectability and the fallacy of the American Dream.
Play 5 brings us home to a quintessential Australian country town when we present The Appleton Ladies' Potato Race by Melanie Tait, directed by Bernard Teuben. The times they are a-changin' in Appleton when prodigal daughter, Penny, returns from the big smoke, and realizes the annual Potato Race has vastly differing prizes for men and women. While the townsfolk get a lesson in gender parity, Penny learns a bit about history. We are pleased to be presenting this sparkling comedy about change and how we see our future.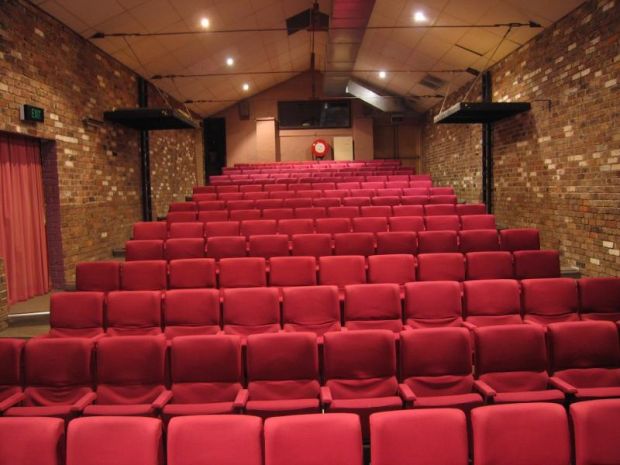 We will finish the year with Picasso at the Lapin Agile, by legendary American, Steve Martin, directed by Jewell Johnson. A group of eclectic Montmartre locals gather in a Parisian café in 1904, joining Albert Einstein and Pablo Picasso to muse on the century past and the century yet to come. A final surprise patron to join the merriment is a charismatic, dark haired, time traveller wearing blue suede shoes!
So there it is! 6 productions offering a variety of genres: comedy, mystery, thriller, farce and drama all presented at an exceptionally high standard of performance Castle Hill Players is renowned for.
Tickets: www.paviliontheatre.org.au
Castle Hill Players Pavilion Theatre is located in The Hills Showground, Doran Drive, Castle Hill
Show times: Wed, Fri and Sat at 8.00pm, Sun at 4.00pm