Castle Hill Players Return in 2021 with Things I Know to be True
Castle Hill Players return in Feb 2021, resuming from its Covid-interrupted 2020 season with Andrew Bovell's entertaining Aussie play Things I Know to be True.
Things don't always turn out the way you think they will. Children don't always live up to expectations or do things the way their parents did. That's what the Prices find out in this family drama set in modern-day Australia. Fran and Bob love their four kids dearly. Their kids love them just as much. But they don't necessarily see eye to eye about everything … and sometimes that comes as a shock.
Leading this opening production in 2021 is director Carol Wimmer (also a stalwart Stage Whispers reviewer).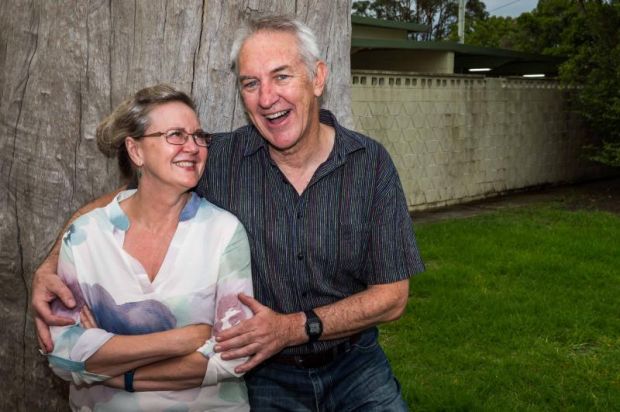 Carol, who has directed at Castle Hill Players since 2001, says of the play: "There are many things I know to be true about Andrew Bovell's writing! I know that he watches and listens. That he is perceptive. That he uses what he observes to create characters that are very real. Who speak naturally. About complicated emotions. I wanted to direct this play even before I finished reading it. Because it's more than a play about a family. It's about love and understanding – and misunderstanding. About growing up – and letting go. About joy – and pain. Its characters are funny and complex and confused – just like any family, anywhere!"
Things I Know to be True by Andrew Bovell stars Kate Jirelle, Annette van Roden, Stephen Snars, Vivienne Rodda, Adam Garden and Ben Freeman as the Price family.
Other productions awaiting Pavilion Theatre patrons in 2021 include Always a Bridesmaid (April-May), The Cripple of Inishmaan (June), Entertaining Angels (July-Aug), The Witches (Sept-Oct) and - the newest addition – Unnecessary Farce (Nov-Dec) with young debut director Julian Floriano. Full details available in the season brochure – and online at www.paviliontheatre.org.au
The Pavilion Theatre is located within the Castle Hill Showground, adjacent to the new Metro Hills Showground Station. The entrance is at the lights located between Gilbert and Carrington Roads, Castle Hill and the Doran Drive.
Make a great night at the Pavilion Theatre complete by enjoying a two-course pre-show dinner at Nobles Restaurant at the Hills Lodge Hotel. Call 9680 3800 to book your table.
Castle Hill Players presents Things I Know to Be True
By Andrew Bovell, directed by Carol Wimmer
Feb 5-27 Wed, Fri and Sat at 8:15pm, Sun 4:30pm
Pavilion Theatre in the Hills Showground, Doran Drive, Castle Hill
All tickets: $25 Bookings: www.paviliontheatre.org.au or 9634 2929
Photographer: Chris Lundie.