Constellations at Lane Cove Theatre
Constellations, the award-winning play by British writer Nick Payne (Incognito, Wanderlust, The Art of Dying), which has played both in the West End and on Broadway, is the next production of Lane Cove Theatre Company. It plays to the Performance Space at St Aidan's, Longueville from 19 to 28 August, 2022.
Suppose that life exists in a multiverse -- a set of parallel existences that contain infinitely different futures. The possibilities in our lives are, quite literally, endless. Every possible event that could happen, does happen, in one universe or another. And if two lovers meet -- are drawn together in every version of existence -- every possible happy ending and heartbreak that could befall them, will.
This is the mind-bending prospect that faces Roland, a beekeeper, and Marianne, a physicist as their relationship starts, stops, restarts and repeats… with differences at every turn!
Isaac Downey directs Caitlyn Cabrié and Tommy James Green (below) in this teasing, brilliant, romantic play.
Downey says he knew Constellations was 'something special' the moment he read it.
"This is a play filled with humour, heart, bees and quantum mechanics… and I couldn't get enough of it! The auditions were filled with people just as passionate and what I noticed is that everyone found a different aspect that resonated with them. Constellations that rarity of a play that allows the actor to go almost anywhere with their choices – and then change it all over again in the next scene.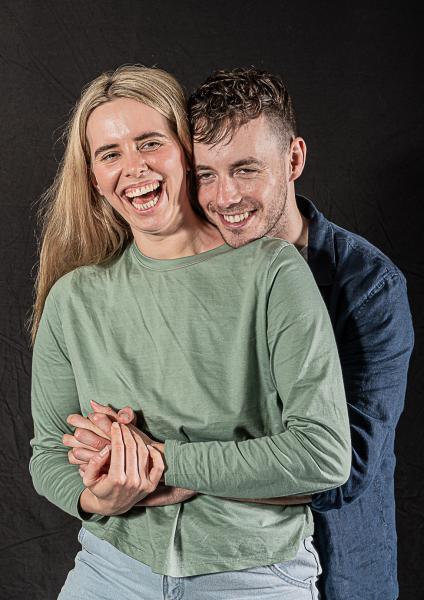 Audiences get to experience the charm, awkwardness and frustrations of this couple's relationship from first meeting to break-up to reunion across different times and space. We get a glimpse into their lives and the chance to assess our own with the eternal question: what if?"
Tommy James Green is an actor, writer, director, comedian and improviser with multiple credits at Short+Sweet and Scared Scriptless to his name. He appeared most recently for LCTC in Violet. Caitlyn Cabrié recently relocated to Sydney from Melbourne and has since appeared in the short film White Knuckle Territory, is in pre-production for The Dreamer and the feature film Sandbox Neon, starring as Lucy. She has also worked on the Netflix series Wellmania and Year Of. Isaac Downey's has many credits in companies around Sydney as both actor and director, appearing most recently for LCTC in Holding The Man and Violet and directing Bare.
Lane Cove Theatre Company presents Constellations by Nick Payne
St Aidan's Performance Space, 1 Christina St Longueville
August 19, 20 at 7.30pm; 21 at 2pm then 26, 27 at 7.30pm and 28 at 2pm
Tickets $23, $25, $30. Bookings & information: www.lanecovetheatrecompany.com
There is no interval at this show so make sure to arrive in time to purchase a cheese or dessert plate and a beverage to take into the theatre with you. These can be pre-ordered with your ticket.