COVID Safe Theatre
Stage Whispers correspondent Kimberley Shaw has attended more than 30 productions in WA since theatre returned in that state. She reports on how theatres are managing.
While much of Australian theatre patiently awaits to return, Western Australian school, community, pro-am and professional theatre is tentatively returning - but what does it look like and how does it work?
At the time of writing, Western Australia is on Phase 4 of the easing of restrictions, meaning that theatre has returned with restrictions. Each venue must complete a COVID Safety plan, and venue limits are determined by the 2 sqm rule. In practice this means that venues are generally operating on a 50% or less capacity.
Performances that involve close or physical conact are allowed (probably thanks to an Arts Minister with a theatrical background - and performers are given the same allowances as sport). Singing is permitted.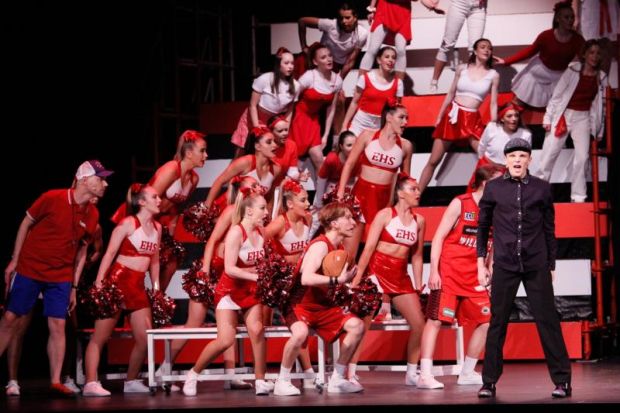 Rehearsals are running fairly close to normal, albeit with additional cleaning and hand sanitising - and it is expected that "equipment, instruments and props should be cleaned and disinfected following use and prior to being used again". When possible it is advised that rehearsal times are staggered to minimise the number of people in the rehearsal room, and theatres are asked to implement a "get in, perform, get out" philosophy. While "full contact" is allowed on stage, there should, according to the guidelines, be "No high fives, handshakes spitting or contact" outside the performance. So the guidelines are a little confusing, but appear to be working.
The way the audience sits is being interpreted in many different ways, and in the 28 shows I have seen since lockdown, I have seen at least twenty different interpretations of how this works. These have included using portable seating where individual seats are placed 1.5m apart, a system where the ushers place you as you arrive on individual (stickered) seats - with two empty seats between each person, a system where two out of three seats were taped up to prevent use, and a system where only every second row was used, but seats in the occupied rows were not distanced at all.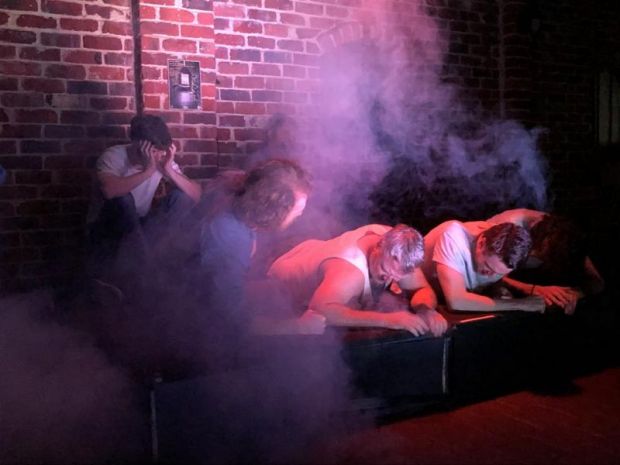 Companies and producers are reporting that third party ticket providers and online booking systems are having difficulties working within the rules - and that even those with the best intentions have had things go awry. For those ticket providers who are succeeding, it is creating a great deal of extra work. Melanie de Cull runs TAZ Tix, providing ticketing for Community Theatres across the country including Melville Theatre and Harbour Theatre in WA. As patrons book tickets for productions, Melanie manually adds a "safety seat" each side of the booking - a plan that works – and one that is very labour intensive, but Melanie feels that it is important for making patrons and theatres feel safe.
A creative approach was used by HAMA at High School Musical, using a computer booking system. Patrons were booked into a specific row and on arrival asked to choose their own seats within that row, leaving a seat between each party.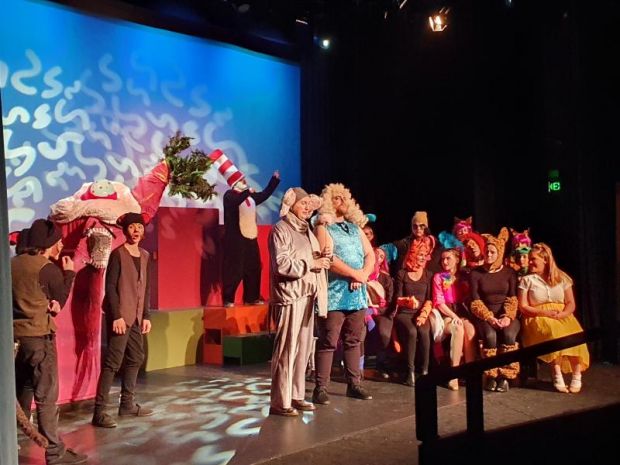 One of the biggest hurdles is that with rules being made under pressure, guidelines from one government department will contradict another - so while performers are exempt from distancing on stage during a performance, government regulations might limit the number of people on the stage under separate legislation. Laughing Horse's recent production of Seussical had a cast of forty, but only twenty were permitted on the stage at any given time. Excellent blocking, choreography and direction meant that this was barely noticeable during the show, but it felt very unusual not to have the full cast on stage at the final curtain.
On a more positive note, the lack of national tours of big musicals has opened opportunities for Perth's Pro-Am companies, with Platinum opening a production of We Will Rock You at one of our biggest venues, Crown Theatre, in a few weeks and following with The Boy From Oz, Hot Shoe Shuffle and Les Misérables next year. HAMA will mount The Christmas Stage Spectacular at Crown and stage Legally Blonde at Crown next year.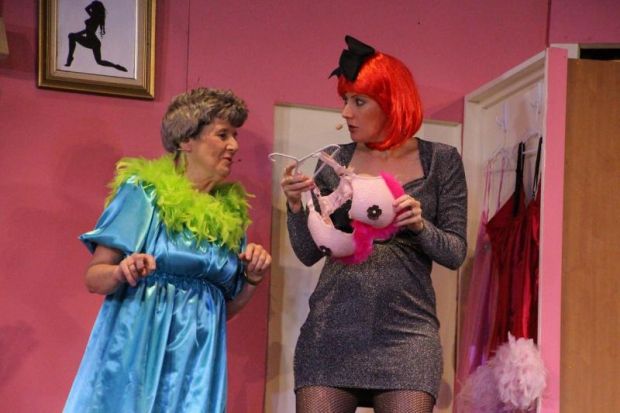 Western Australians are hoping for a further easing of restrictions on October 25, although this will be dependent on the borders remaining closed. In the meantime, theatres are making the most of a difficult situation and continuing to do what we love.
Images: A Chorus Line - WAAPA; High School Musical - HAMA Productions; Not About Nightingales - Life On Hold Productions; Seussical - Laughing Hose Productions; and Nana's Naughty Knickers - Pinjara Civic Centre.
New South Wales Guidelines.
The New South Wales department of health says as long as theatres have a COVID-Safe plan in place for activity onstage, backstage and for audiences, theatres should be able to undertake their work but it is advised by SafeWork NSW that theatres get this checked by an occupational therapist, or an independent epidemiologist.
Links to webinars.
https://www.youtube.com/watch?v=Gr1Fn3qzTCQ&t=9s
And one specifically for singing.
https://www.youtube.com/watch?v=nFSilAk7hJ8&t=61s