Dogfight SA Premiere
Image: Ruby Pinkerton and Gus Robson.
2022 is Adelaide's St Jude's Players' 'Year of Youth'. Already this seaside community theatre company in Brighton has achieved a strong focus on the creative input of young theatre practitioners. There were fine young actors in St Jude's first 2022 production, Vincent in Brixton and a young Assistant Director was mentored.
From August 4 to 13, the company stages the SA Premiere of the musical Dogfight, once again with a young cast. Based on the 1991 film starring the late River Phoenix, with music and lyrics are by Benj Pasek and Justin Paul (Dear Evan Hansen and The Greatest Showman), Dogfight opened Off-Broadway in 2012 and won the Lucille Lortel Award for Outstanding Musical.
Set in November 1963, Dogfight tells the story of three young marines, on the town for their last boys' night out of partying before deployment to Vietnam. On that final night before initiation into the savagery of war Corporal Eddie Birdlace meets Rose, an awkward and idealistic waitress. He uses her to win a cruel bet with his fellow recruits, but Rose rewrites the rules of the game and teaches him the power of love and compassion.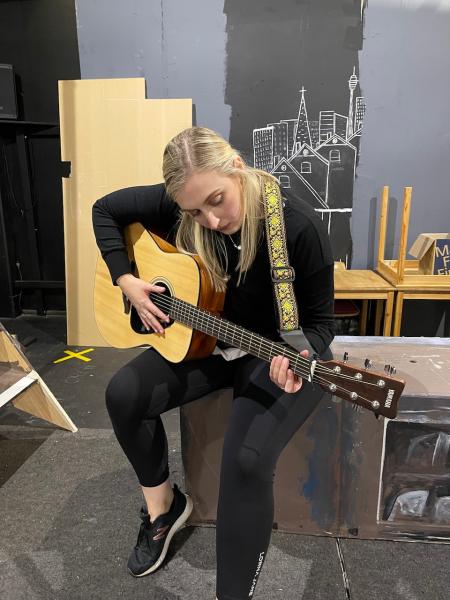 Image: Ruby Pinkerton.
"This musical is a huge departure for St Jude's Players and so my production team and myself are extremely grateful for their faith in us and the cast," said Director Brian Godfrey. "Dogfight fits in beautifully with St Jude's 'Year of the Youth' theme, as the cast range from 18 years of age through to very early 30s."
Musical Director is Ben Stefanoff, well known for his work in Adelaide's musical theatre scene, while Movement Coach is Jethro Pidd. The main cast includes Gus Robson as Eddie, Ruby Pinkerton as Rose, Simon Barnett as Boland, Steve Lewis as Bernstein and Sarah Whalen as Marcy.
Ruby Pinkerton said of her casting in the role of Rose, the waitress, "I am so grateful for the opportunity to play Rose. I discovered this show in 2015 and Rose has been my number one dream role since. In addition to the stunning score, I love this show for its powerful message about how we treat others, and the genuine example of human connection between Eddie and Rose."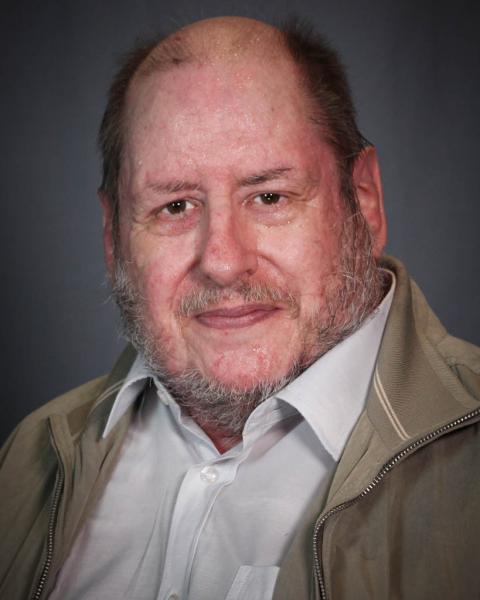 "The cast are incredible," said Brian Godfrey (pictured above). "Their energy, enthusiasm and dedication hasn't waned since day one. They are all extremely intuitive when it comes to direction and the emotions required. It's hard to believe that the entire cast were not even twinkles in their parents' eyes when the Vietnam War was occurring. The 'boys' (as I call them) have studied up and researched that period of history – even to the extent of having a Vietnam vet speak to them. Our leading man is going all out and having his hair cut into the US Marines 'jarhead' style."
Some highly authentic touches will be included within the production values of the show, including in the uniforms for US Marines.
DOGFIGHT
Music & Lyrics by Benj Pasek and Justin Paul. Book by Peter Duchan.
Based on the Warner Bros. Film and Screenplay by Bob Comfort.
St Jude's Players, Brighton South Australia.
SA PREMIERE 4-13 August 2022
WHERE: St Jude's Hall, 444, Brighton Road, Brighton.
WHEN: Thursday- Saturday August 4, 5, 6 @ 7.30 pm; Thursday-Friday August 11-12, 7.30 pm. Matinees Saturday August 6 & 13, 2pm.
Note: Rated M. For mature audiences only.
Book via www.stjudesplayers.asn.au , call 0436 262 628, or email bookings@stjudesplayers.asn.au