A Far from Elementary Comedy at Castle Hill
Castle Hill Players present Baskerville: A Sherlock Holmes Mystery at the Pavilion Theatre from 17 November to 9 December, 2023, written by Ken Ludwig and directed by Jason Spindlow.
Get your deerstalker cap on—the play's afoot! Ken Ludwig (Lend Me a Tenor, Shakespeare in Hollywood) transforms Arthur Conan Doyle's classic The Hound of the Baskervilles into a murderously funny adventure with Castle Hill Players' final play of the season.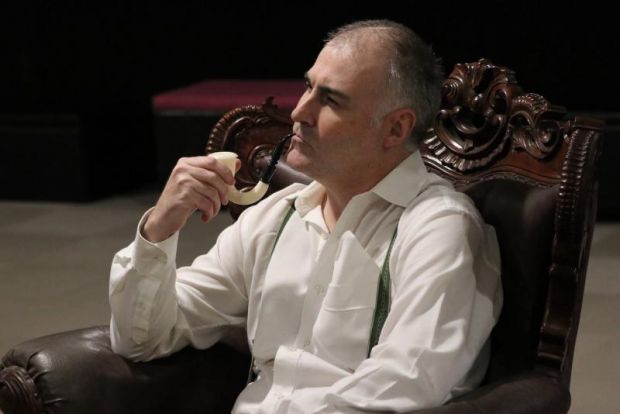 Sherlock Holmes is on the case. The male heirs of the Baskerville line are being dispatched one by one. To find their ingenious killer, Holmes and Watson must brave the desolate moors before a family curse dooms its newest heir.
Watch as our intrepid investigators try to escape a dizzying web of clues, silly accents, disguises, and deceit as five actors deftly portray more than forty characters. Does a wild hellhound prowl the moors of Devonshire? Can our heroes discover the truth in time? Join the fun and see how far from elementary the truth can be.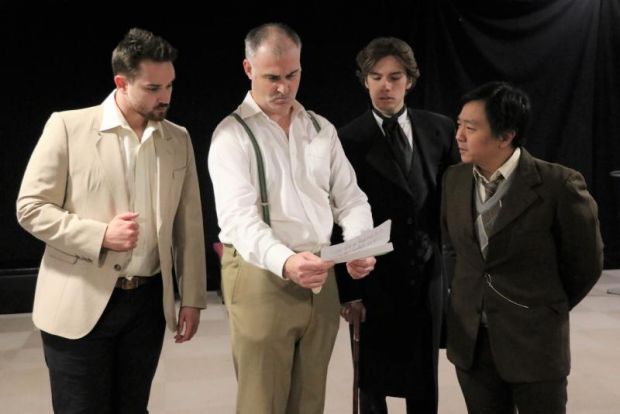 A classic mystery to die for, which you'll laugh trying to solve with Holmes and Watson.
Castle Hill Players presents
Baskerville: A Sherlock Holmes Mystery
By Ken Ludwig, directed by Jason Spindlow
17 Nov – 9 Dec | Wed, Fri, Sat 8PM, Sun 4PM
Pavilion Theatre, Castle Hill
Tickets $30, Concession $25
The Pavilion Theatre is located within the Castle Hill Showgrounds, Castle Hill
Bookings: paviliontheatre.org.au/baskerville or call 02 9634 2929
Enquiries call 02 9634 3846 or email admin@paviliontheatre.org.au
Photographer: Penny Johnson.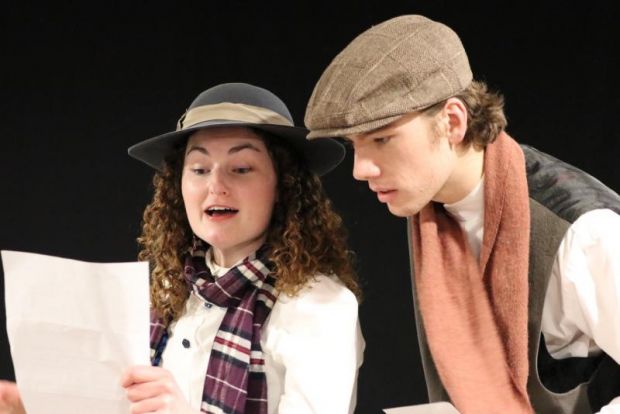 Cast and Creatives
Sherlock Holmes: David Allsop
Dr Watson: Peter Phan
Actor One: Josiah Lucas
Actor Two: Jono Burt
Actor Three: Lana Hill
Director: Jason Spindlow
Assistant Director: Ben Freeman
Set Designer: Maureen Cartledge Lighting Design: Sean Churchward Sound Design: George Cartledge Costume Design: Leone Cripps
Stage Manager: Rod Bishop Assistant Stage Manager: Abby Bishop Crew: Jimmy Chapman
Tech Operators: Leigh Scanlon & Debra Lewis