The Game's Afoot at Cronulla
Arts Theatre Cronulla is presenting Ken Ludwig's The Game's Afoot (or Holmes for the Holidays) from May 7, 2021. The play won the 2012 Edgar Award for Best Mystery from the Mystery Writers of America, and combines mystery and hilarity in equal parts,
Set in 1936 during the Christmas holidays at the Connecticut mansion of playwright-cum-leading-actor-cum-amateur-detective William Gillette, the intrigue and laughs are non-stop in this glittering whodunit. Admired the world over for his Sherlock Holmes roles, Gillette's latest on-stage thriller has just closed after a long run, with an actual attempted murder at the final curtain call. He invites his fellow cast members to his isolated Connecticut castle for a weekend of revelry, but when one of the guests is stabbed to death, the festivities in this house of tricks and mirrors quickly turn dangerous.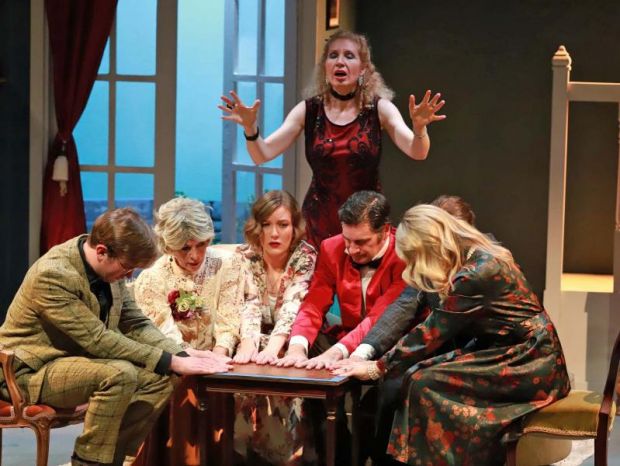 Sir Arthur Ignatius Conan Doyle (1859-1930) was a British writer and physician. He created the character Sherlock Holmes in 1887 with his stories considered milestones in the field of crime fiction. William Gillette was an American actor, playwright, and stage director most famous for his stage portrayal of Sherlock Holmes and for the extraordinary stone castle he built on a promontory above the Connecticut River in East Haddam. The Castle still stands today.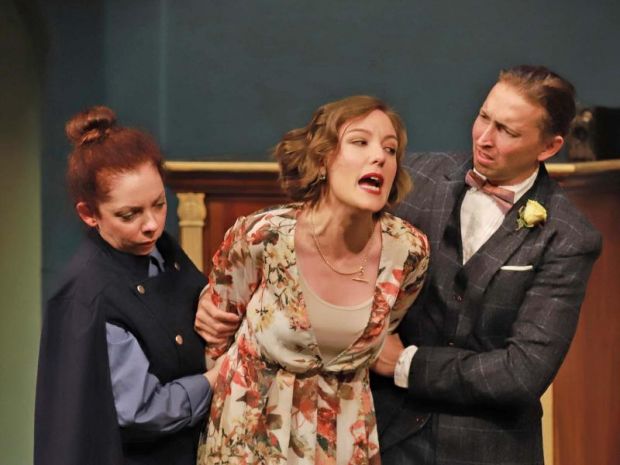 Cast
WILLIAM GILLETTE – Gary Clark
FELIX GEISEL – Michael Barlow
AGGIE WHEELER – Rachele Edson
MADGE GEISEL – Jayne O'Connell
SIMON BRIGHT – Luke Austin
MARTHA GILLETTE – Narelle Jaeger
DARIA CHASE – Margareta Moir
INSPECTOR GORING – Arianne Hough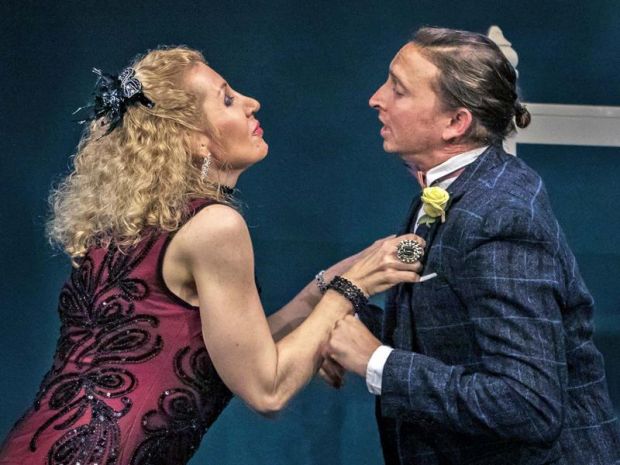 The show opens on Friday 7 May, 2021 and runs till Saturday 12 June. Performances are on Wednesdays, Fridays and Saturdays at 8pm, with three Sunday afternoon matinees. Tickets are $30/$27 and can be booked online via the theatre's website: www.artstheatrecronulla.com.au
Photos: Port Hacking Camera Club
Community Theatre Seasons 2021