Musical Postcard From Nelson
David Spicer attended the 58th national conference of Musical Theatre New Zealand, where amateur theatre companies fight for the rights for the best shows to serve up to their highly developed audience.
On the far north of the South Island of New Zealand is the ridiculously beautiful town of Nelson. It has gorgeous beaches and is an hour away from spectacular national parks and skiing. In 2018 it was also the host for the national conference of Musical Theatre New Zealand.
The President of the Nelson Musical Theatre Company Ross Benbow rolled his eyes when I asked him how many different companies stage musicals in his town of 70,000.
"About ten," he said, "excluding high schools."
They are "Nelson Musical Theatre, Nelson Repertory Theatre, Nelson Theatrix, Nelson Youth Theatre, Theatre Alive, Ghost Light Theatre, Sound Stage and two youth groups with 12 or 13-year olds, I can't think of their names, doing things like Rent," he said disapprovingly.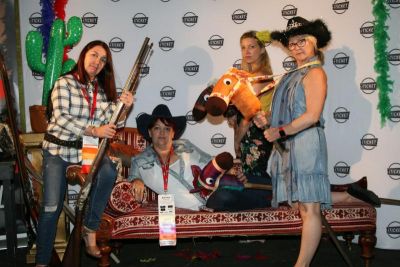 Why so many?
"Some of it is ego driven. People not happy with what a society has been doing decide to start their own. Some have been trying to help kids. One was set up as a school but deteriorated into a profit-making venture."
His club has been forced to call off productions because of a lack of available volunteers. There is much gnashing of teeth at a rival company which picks up the rights to Broadway blockbusters and triple casts them with children.
Nelson Musical Theatre is focussing on dinner theatre – which is making money for it - with an occasional blockbuster in the town's main 350 seat theatre. The town used to have a 1200-seater but it burnt down - which Ross says was due to "faulty wiring" that proved "very fortunate" to a local property developer.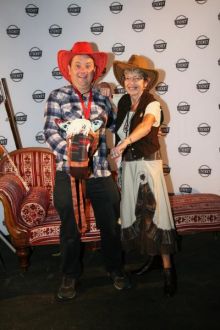 The community theatre owns its own 140 seat theatre. It leases the land off the local council and constructed the venue from an old cathedral Sunday school building. A developer sold them a 100-year-old building for one dollar. It was delivered to the edge of the town's historic precinct called Founders Park just over a decade ago.
Ross Benbow, who is a local real estate agent, is confident of his club's future now that it's secured by real estate. Its next production is The Wizard of Oz.
The intense rivalry in Nelson is reflected across New Zealand. At a copyright seminar I was verbally attacked for reserving the stage rights to We Will Rock You for the largest theatre companies in the country first.
New Zealand has half a dozen theatre companies in regional towns that group together to build very sophisticated sets. In the case of We Will Rock You the "Consortium" has purchased the West End set and shipped it to New Zealand. Other consortium shows touring the country include Wicked, Priscilla Queen of the Desert, Les Misérables, Phantom andSister Act.
The success of the Consortium has benefits for smaller groups which they do not appreciate. The Nelson Musical Theatre company staged Mamma Mia! well ahead of any community theatres in all other English-speaking countries.
The sector appears to be in good financial health. According to a survey by Musical Theatre New Zealand, more than 50% of productions in 2017 made a profit of more than $5000.
Most involved are volunteers. Only a quarter of the companies pay their directors.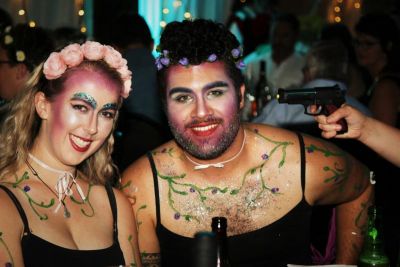 Other survey findings were that 61% of the productions staged were musicals and only 21 percent were straight plays. The most popular productions were Beauty and the Beast Junior, Mary Poppins, Avenue Q, Blood Brothers, Calendar Girls and Rock of Ages.
The sector remains overwhelmingly Anglo-Saxon. 86% of cast members and 90% of production teams are European. The casts are on the young side, with just under 60% aged under 30.
The conference, held at the Nelson's Founders Park and the very English Grand Mecure Hotel, was very well organised. Traditional activities include fancy dress parties and a welcome to the virgins (conference first timers, who are always given a rousing reception).