New Zealand Musical Theatre
Big stars are returning to New Zealand to feature in major pro-am productions of musical theatre blockbusters. David Spicer reports.
In 2019 over 150,000 people attended 19 local musicals staged on sets which were toured around the country by the NZ Musical Theatre Consortium.
The biggest coup was Hayden Tee's return to New Zealand to play Javert at the Civic Theatre in the Auckland Music Theatre / Amici Productions season of Les Misérables.
"To do something at home for family and friends was a dream," said Tee, who has previously played the role in the West End.
The performer told Radio New Zealand that he enjoyed working in the pro-am company because of his fond memories of amateur theatre.
"I grew up in a little village of 800 and got into amateur theatre with the Otamatea Repertory Club.
"It was a small village. I was a young guy figuring out he is gay, and I found theatre was a place for misfits. Everyone fits in; it is a community; it is a family - and that is where I developed my love for it."
The company rehearsed in the same room where he was farewelled from New Zealand as a 19-year-old.
190 volunteers were involved in the production of Les Misérables, which a review from local website Theatrescene described as 'C'est Magnifique'.
"So often Kiwi audiences flock to touring overseas shows, based on the premise that 'it's come from New York, London or Sydney – it must be amazing'. Consequently, it's thrilling and heartening to see Les Misérables done with such flair, panache and extravagance on our home turf by a pro-am," the reviewer gushed.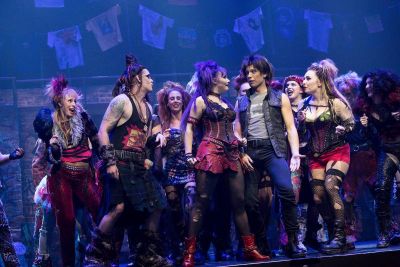 Another kiwi expat who enjoyed playing in his home country was Caleb Jago-Ward. Raised in Wellington but now based in Melbourne, he was dynamic as Galileo in Showbiz Christchurch's production of We Will Rock You. He subsequently doubled up to play Killer Queen in a production at the Clarence Street Theatre in Hamilton, a role he says he felt "roused" to play, describing her as "absolutely mad and just a joy to play."
Markham Lee, the co-chair of the NZ Musical Theatre Consortium, said pro-am musical theatre in New Zealand "is going through a golden era".
"Musical theatre societies have access to the very best musicals in the world to present to our audiences through the consortium model, with our country often being the very first in the world granted the community theatre rights to these mega-musicals."
Under the NZMTC model, community theatre groups from around the country pool their resources to secure the performance rights, and design and build the product, with local casts, crews and orchestras staging the production in their hometowns.
In 2019 there were 238 performances of the consortium productions - We Will Rock You, Wicked, Les Misérables, Priscilla Queen of the Desert, Sister Act, Mary Poppins, Grease, Miss Saigon, Avenue Q, The Phantom of the Opera and Mamma Mia!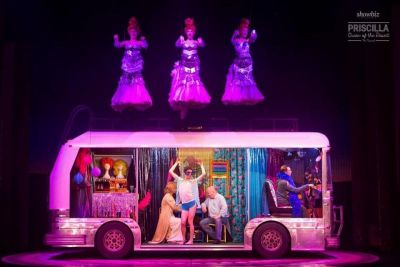 Highlights included a production of Priscilla Queen of the Desert in New Plymouth, described by the Taranaki Daily News as "taking local theatre goers on a ride of a lifetime".
A production of The Phantom of the Opera in Blenheim was described by the local paper as a "spine-tingling and spectacular production".
The other co-chair of the NZ Musical Theatre Consortium, Kevin Landrigan, said, "it's impossible to keep track of the number of volunteer hours that go into each of these productions.
"From the casts onstage, to the musicians in the orchestras, the stage crews, wardrobe teams and even the theatre ushers, the vast majority of people involved in each one of these shows in every centre do it for the love of it.
"It would not be inconceivable to think that over 1 million volunteer hours from kiwis throughout the country would have been contributed to staging these productions in the 2019."
We Will Rock You and Priscilla images: Photos courtesy of Showbiz Christchurch/Danielle Colvin.
COVID-19 Update
Lockdown, But Not Out
Musical Theatre companies in New Zealand are weathering the COVID-19 storm writes Kirsty Skomski*.
Inspirational, generous, supportive and resilient are a few of the words that come to mind when Music Theatre New Zealand was asked to describe the response from member theatres as the executive received notification after notification of societies cancelling or postponing their shows due to COVID-19.
MTNZ knew a little of this agonising disappointment, as only a few days before, it had to cancel its own conference for the first time in 60 years. Generosity and support came pouring in from individuals all over the country as, just four days later, the country went into a four-week lockdown.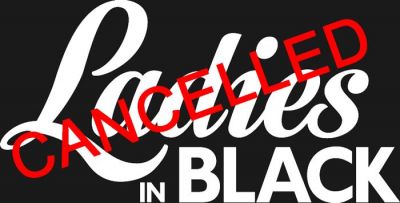 Member companies are staying connected with their audiences and each other. While in lockdown, many still entertain from their living rooms, a constant reminder of how crucial the arts are for our society.
Shows in their production weeks, only days out from opening, were forced to close. Boards and committees called urgent meetings and the difficult decisions were made. The disappointment was felt by crews, casts and creative teams - all who contribute huge volunteer hours to community theatre.
An MTNZ survey conducted throughout the lockdown indicated that 95 per cent of member societies had to postpone or cancel at least one show.
The Whangarei Theatre Company had the huge disappointment of having had a dress rehearsal and then closing before opening its season of Ladies in Black. Since then the cast have been great and continue to rehearse their lines at home. Audiences have been great too - some have had a refund, but many have taken a credit note for future shows and some have even donated their ticket money.
They await a return to level 2, whenever that may happen, which will hopefully allow Ladies in Black to re-appear and allow re-scheduling of the other planned shows for 2020 and 2021.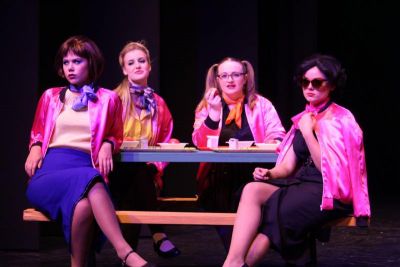 On March 27th, the Napier Operatic Society production of Grease was supposed to hit the Tabard Theatre stage. The cast had been rehearsing since September 2019, the costumes were done, the stage set and the cast ready to rock'n'roll for a sold-out season that had been extended by public demand.
Four days prior to opening the company made the hard decision to postpone the season.
"Postponement meant a change in direction for myself in the dual role of Grease production manager and the society secretary," said Sonya Aifai.
"I was hurled into a new direction of publicity - informing and encouraging our patrons, members and show company that we were full steam ahead with the show, and that we will have a positive experience for everyone when our heads have lifted out of lockdown and into normal life."
The company also had to re-schedule four other shows planned for 2020 and 2021.
"Many aspects of Napier Operatic have been affected by Covid-19. Permanent staff had to stand down as we closed our Wardrobe Hire department."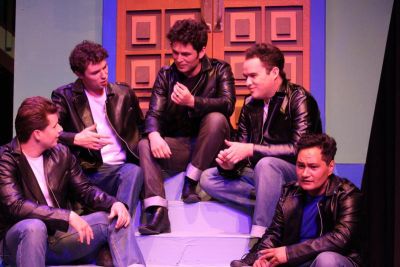 "As for the Grease cast, they communicate frequently on our group page - sharing what is going on in their lives, posting jokes, cartoons and music. And of course practicing their lines as well!"
MTNZ is encouraging societies to use any down time to attend to any in-house areas that may need attention - strategic plans, policies, training and development, all often in the "to-do" pile - and are working hard to provide societies the resources to do so.
During the lockdown, people are consuming music, dance, comedy, poetry and their preferred forms of art from their living rooms. In the meantime, MTNZ societies are gearing up to launch back into theatre once given the green light, although that could be a while way yet.
*Kirsty Skomski is the General Manager of Musical Theatre New Zealand.