One Day More
Following the heartbreak of Covid cancellations, Geelong theatre company CentreStage is bursting back into the theatre with a production of Les Misérables.
In March 2020, CentreStage was set for a successful season of West Side Story which was earmarked to be the final production in the Geelong Performing Arts Centre before it was demolished and rebuilt.
Like the rest of the world, things came to a shattering halt.
Producer David Greenwood said the company took a two hundred-thousand-dollar financial hit.
"I was adamant that the creative team, technicians and set builders were all paid in full. They had put in the hard work and didn't get to experience their reward. It was the least we could do," he said.
The company offered psychologists, motivation coaches and external support for the cast and creatives to manage their grief.
On what would have been the original opening night, the cast came together for a virtual drink, and to watch the video of their final rehearsal.
CentreStage attempted to re-stage the production the following January (2021) at the 1400 seat Costa Hall.
"Everything was looking great, however we were guided by the philosophy of "äll or no one". One of our lead roles gained a university place in Queensland and was unable to complete the show."
Instead of staging big musicals during Victoria's long lockdown, CentreStage grew its 5-18-year-old education program from 90 students to more than 300, "to create some financial sustainability and to come out the other side of Covid and continue what we love."
Now the company is back with a season of Les Misérables, which is breaking their box office records.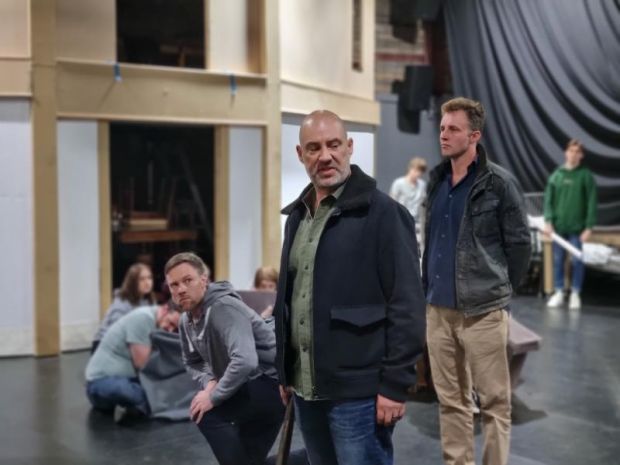 Shaun Kingma will play Javert, a role he has portrayed four times, including once with a broken foot. He has won multiple awards for his performances.
"I feel like Les Misérables has been a part of my life for such a long time now. From listening to the double record album at 13 years of age, to 30 odd years later, where I again get the chance to explore Javert," he said.
"And there is always something new to explore. It's been wonderful to work with director Martin Croft, who has been involved in Les Mis since its arrival in Australia. There is so much insight to tap into."
Les Misérables will be staged by CentreStage from June 3 to 11 at the Costa Hall.
https://geelongartscentre.org.au/whats-on/all-events/centrestage-presents-les-miserables/