Reprise of Interrupted Don't Dress for Dinner at Cronulla
Following the NSW Government's directive in March this year that all non-essential gatherings of 100 people were banned, Arts Theatre Cronulla was unable to proceed with the remaining planned performances of Don't Dress for Dinner and the theatre was literally plunged into darkness, with the set being mothballed.
Theatre management is now very excited to be able to reprise the show for a limited number of performances from 13-28 November. There will be ten shows in total, including two Sunday matinees.
ATC is a Covid-19 safe theatre with a strict safety plan in place to ensure all our patrons, volunteers, cast and crew remain safe. Volunteers will be present at all performances to ensure entry into the theatre is as safe and seamless as possible. Tickets will be checked, temperatures will be taken and hand sanitiser will be supplied prior to entry. Face masks will be mandatory and all attendees will be required to check-in using a digital QR code. No refreshments or supper will be provided, with intervals reduced to 15 minutes.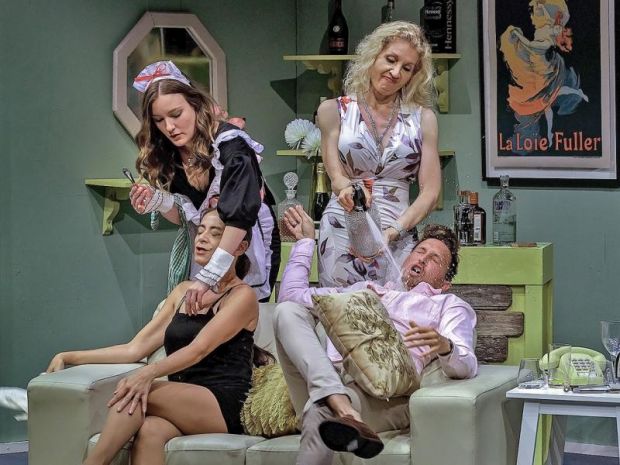 Tickets are being sold online in the usual way, with Covid-19 seat restrictions being carefully managed by the Ticketing Manager, with 50% of the seats for each show being greyed out, i.e. showing them as already sold.
These additional performances of Don't Dress for Dinner are the theatre's first step in returning to regular programming in 2021. Live theatre is back in the Sutherland Shire and we are looking forward to entertaining our audiences once again!
Online bookings are now open at: https://www.trybooking.com/BMBCO