Thriller Musical Jekyll & Hyde for Manly
Jekyll & Hyde The Musical is a gripping tale of a brilliant mind gone horrifically awry. Based on Robert Louis Stevenson's classic thriller, this musical is set to a pop-rock score by Frank Wildhorn with book and lyrics by Leslie Bricusse.
We spoke to director Heather Campbell and musical director Anthony Cuptrupi about what drew them to this classic tale which takes to the stage at Star of the Sea Theatre Manly during May 2018.
Stage Whispers: What drew you to this project?
Heather: I have been directing for a few years, however primarily with young people, so I was keen to tackle my first show with a cast made up entirely of adults. Jekyll and Hyde is very different from anything I have done before so I was excited to challenge myself and knew that the collaboration with this amazing production team would be an incredibly rewarding experience.
Anthony: Jekyll & Hyde is musically very challenging, but has a beautifully orchestrated score with so many memorable and well-written songs.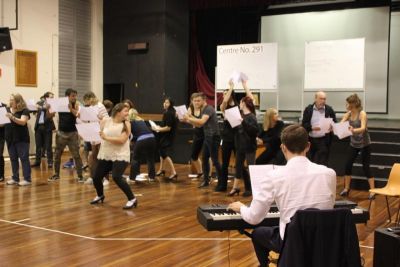 Stage Whispers: What is your specific vision for this production?
Heather: Well, it is a gothic thriller musical so I don't want to give any specifics away – a thriller is all about mystery and suspense after all!
Overall, I aimed to bring a freshness to Jekyll & Hyde. I wanted to challenge existing concepts of what the story should be and give it a new voice. It is a big show, which centres around some very fantastical circumstances, but that doesn't mean that there can't also be truth and pathos. Our goal as a team has always been to get an audience to think differently about a very well-known story and to hopefully make them feel it anew.
Anthony: We wanted to give the show a more contemporary musical flare whilst remaining as true to the original score as possible. We've done this by 'rocking' and 'grunging' a few of the numbers and so I have added an electric guitar to the score as a musical motif for Edward Hyde.
Stage Whispers: Are there any interesting challenges with this script/score?
Heather: The score in general is quite challenging. There are detailed harmonies, unusual rhythms, some seriously big belt numbers and a song where someone duets with themselves. There is also the task of ensuring that the very famous songs in the show are owned by the performer – and that they are not owned by them. A song like 'This Is The Moment', for example, is incredible on its own but we have to find how it sits within the story, delve into what it means to the character, why do they sing it etc. Even though we all know how it goes, the challenge is to keep the discovery within the song alive.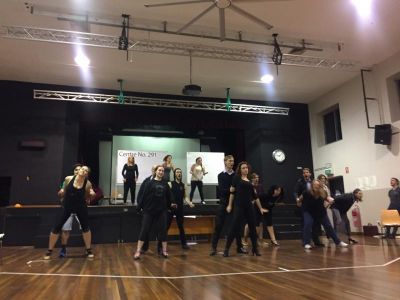 From a scripting perspective, the biggest challenge has been bringing truth the story. The story has some very fantastical circumstances but we have worked hard against it tipping into melodrama. The script at first glance appears quite cut and dry, but there is actually a great deal of subtext to be explored – and it is this exploring which makes for a far more interesting journey. It is a thrill to mine each beat and moment to its full potential.
Honestly, I think the biggest challenge has been me. I have challenged all the elements of the show and questioned everything to ensure that we put on the best production we can – and the cast, crew, and creative team have risen to that challenge to make a show we are incredibly proud of and excited to share with an audience!
Star of the Sea Theatre, cnr Collingwood & Iluka Ave, Manly, NSW.
18th– 26thMay, 2018
Bookings: www.manlymusicalsociety.com