Xanadu Premiere Rolls into Penrith
Penrith Musical Comedy Company presents the NSW Premiere of the Broadway stage musical adaptation of the 1980 cult classic musical fantasy film Xanadu at Q Theatre, Joan Sutherland Performing Arts Centre from February 10.
Xanadu follows the journey of a magical and beautiful Greek muse, Kira (played by Olivia Newton-John in the film version), who descends from the heavens of Mt. Olympus to Venice Beach, California in 1980 on a quest to inspire a struggling artist, Sonny, to achieve the greatest artistic creation of all time - the first Roller Disco! (Hey, it's 1980!). But, when Kira falls into forbidden love with the mortal Sonny, her jealous sisters take advantage of the situation and chaos abounds.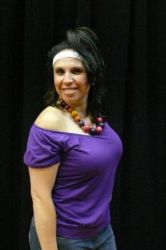 This roller skating, musical adventure about following your dreams despite the limitations others set for you, rolls along to the original hit score composed Jeff Lynne and John Farrar, including "Magic", "All Over The World", "Suddenly", "I'm Alive", "Evil Woman", "Have You Never Been Mellow" and "Xanadu", with a book includingnew plot twists and humor parodying the original movie by Douglas Carter Beane.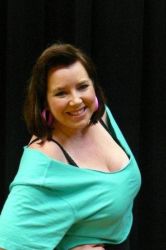 The lead cast, including Sally Elphick, David Tucker, Rachael Thompson, Grace Lizzio & Troy Lennon are supported by an experienced ensemble including Rachel Crane, Caroline Vitols, Cameron Forwood, Justin Chester, Lyndall Green, Brenden Neaton, Blain Kapea, Renee Winter, Gemma Pilley, Manee Langford & Cameron Lewis.
To have the full Xanadu experience, dress in your best 80's outfits and buy your glow stick accessories to use during the show!
After the show the cast invites you to join them at the bar for a drink and some 80's classic tunes!
Xanadu opened on Broadway in 2007, playing 513 performances and 49 previews, followed by a US national tour. The Australian premiere took place in Docklands, Melbourne, under a big top in 2011.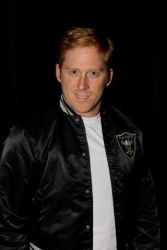 Xanadu plays at the Q Theatre, Joan Sutherland Performing Arts Centre, Penrith on Friday 10th February @ 8pm, playing until Saturday 18th February.
Tickets are Adults $30, Concession $25, Children $17, Family $85, Groups of 10 or more $25 and groups of 20 or more $20.
Bookings can be made at www.jspac.com.au, on 02 4723 7600 or in person at the Joan Sutherland Performing Arts Centre Box Office.
Images - from top - Sally Elphick as Kira, Troy Lennon as Danny, Grace Lizzio as Calliope, Rachael Thompson as Mellopene and David Tucker as Sonny.
More reading - Community Theatre Seasons 2012.
Other Community Theatre Shows.
To keep up with the latest news and reviews at Stage Whispers, click here to like us on Facebook, or follow us on Twitter.