Counting Pennies on Stages Past.
Archivist Susan Mills provides an insight into the way Australia's grandest theatre organisation paid its actors and their fight for better conditions during a golden era for the performing arts.
The past is a vast tangled web of connections and context. Indeed, every type of record and ephemera gives us the whole picture of performing arts history.
The Seaborn, Broughton & Walford Foundation Archives preserves photographs, programmes, scripts, and designs, but just as important are theatre administration records.
A fascinating glimpse into the business is provided by The Sydney Irving Collection, donated in 1999 by Emily Irving, Mr Irving's widow, which relates mostly to his years of diligent management work at Australia's largest theatre empire - J.C. Williamson Ltd.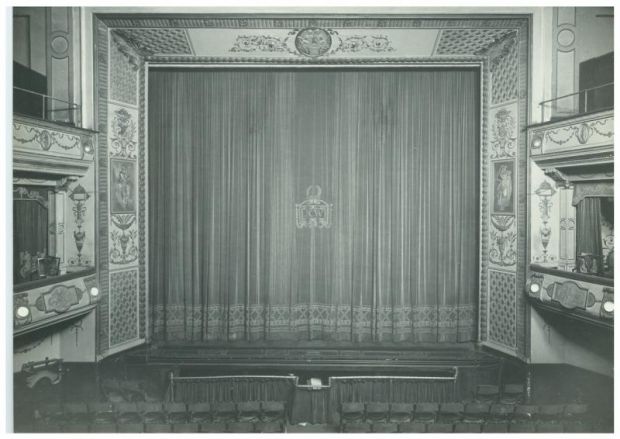 Sydney George Matthew Irving was born in Sydney in 1918. His father, head electrician for the Theatre Royal, died unexpectedly in 1929 on the train home from a show, compelling the 11-year-old Sydney to find evening and matinee work as a call boy at Her Majesty's Theatre, under the employment of J.C. Williamson Ltd. At the age of 15 he left school to work full time for the company, eagerly learning the business at both front of house and backstage.
After serving in the Second World War, Sydney Irving returned in 1946 to J.C. Williamson, working for 'The Firm' as a senior manager there for more than 40 years.
Among the eight archive boxes in The Sydney Irving Collection is one impressively large book of salary sheets. The typewritten pages are carefully pasted into this large accounting book, meticulously detailing every penny and (later) cent owed to the J.C. Williamson theatre folk from the 1950s to the 1970s.
Wages paid can be an overlooked part of theatre history. However, just like now, as much as theatre is an art form, it certainly matters that performers can make a living! Historical newspaper articles tell of many court cases and activism around theatre wages. In 1912, a meeting of the Actors' Union endorsed a £5 minimum weekly salary for actors, with the argument that "no actor had any right to appear on the stage if he [or she] were not worth that sum weekly".
In 1919, the newspapers reported on a court case that echoes our own times. Actor and dancer Clyde Cook sued J.C. Williamson Ltd for £266/13/4 after his weekly earnings of £40 had been suspended due to a State Government order closing all theatres in response to the global influenza pandemic. J.C. Williamson ultimately won the court case, as their contracts specified that pay could be suspended due to 'fire, tempest, earthquake, strike, or epidemic'.
The wage book provides detailed evidence of the salaries. One page from 1956 shows that for performances in Simon and Laura and The Deep Blue Sea at Adelaide's Theatre Royal, 'principal lady' Googie Withers earned £200 a week, plus 10% of the box office receipts if total takings were between £2000 and £2600, and 10% throughout the season if the box office was over £2600.
Interestingly, also on this wage sheet is listed a child actor, John Cadwallader, being paid £15 weekly, plus £15.15.0 for his guardian (Mrs Cadwallader, presumably his mother) and "we pay her fares". The 'stage staff' for Ladies' and Gents' wardrobes earned just over £16 each, plus £7 travel allowance. Truly a fascinating look at theatre operations.
Photographs are also to be found among the The Sydney Irving Collection. There is a wonderful set of six photos of the Criterion Theatre in Sydney, circa 1922. Built on the corner of Pitt and Park Streets in 1886, the 'Cri', as it was known, was originally designed for theatre entrepreneur John Solomon by the architect George Johnson. It was leased by the J.C. Williamson company in 1915, who used it for their imported West End shows, mostly comedies.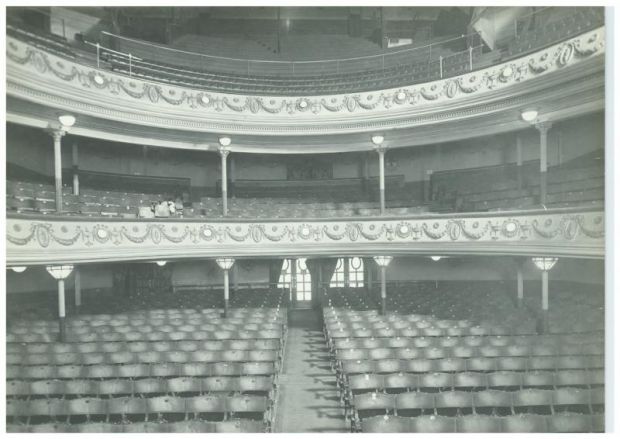 The photo set contains an exterior view and five splendid interior shots. The exterior photo gives us the clue for a date, as signage for The Bat is visible - a show that opened at the Criterion Theatre on 5 August, 1922. The photo captures the imposing Victorian baroque style exterior. With a colour scheme of blues and gold, and plush ruby upholstery and stage curtain with a JCW logo, the interior was also certainly grand. Although the photos are black and white, the opulence is evident. The collection also contains a seating plan for the Criterion Theatre, undated, which shows capacity for 700 theatre goers. The theatre was demolished in 1935, but the fronting Criterion Hotel was rebuilt in an art deco style and still stands in Sydney.
To find out more about this collection and others visit https://www.sbwfoundation.com/