Lola Montez – With a Twist of Lemon.
Legendary Australian composer Peter Stannard died in March 2018, just months before a star-studded concert revival of Lola Montez, the musical he penned sixty years ago, is staged at Sydney's Riverside Theatre. In his last interview Peter described some of his adventures in music to *David Spicer.
Tell me about your early years of training.
I only had six months of piano lessons in 1942 because my step father left to join the RAAF during WW2. We lived near the harbour and heard the Japanese firing off missiles into Sydney, and depth charges going off near the submarines. We hid under the bed all night with corks in our ears. I stopped piano tuition, but I had big hands and could sight read quite well and had mastered Cole Porter, Irving Berlin and Gershwin, so I branched off to composing my own stuff.
How were you introduced to the character of Lola Montez, the famous showgirl who created a scandal with her visit to Australia in 1855?
I became fascinated with her when I met Peter Benjamin (lyricist) and Alan Burke (book writer) at University. During the four days Lola spent in Ballarat, she wowed all the miners. They threw little nuggets on stage. They particularly loved her spider dance, when she pretended there was a tarantula in her dress. She kept taking off bits of clothes and stamped to get rid of all the spiders with a tarantella (dance). We just made it a spider dance where she wraps her whole web around the little Irish lad – Daniel. He was overwhelmed by her exotic past as the mistress of FranzLiszt, Alexandre Dumasand King Ludwig of Bavaria. She was virtually running Bavaria until she was kicked out by the church.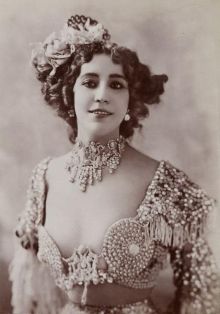 What were the musical influences of Lola Montez and what was the reception like to the musical in 1958?
It has universal melodies that were in the style of Broadway musicals of the time such as Annie Get Your Gun. But our musical eclipsed that in terms of audience enthusiasm. We got outrageous reviews across the country. "The Trust has dug a nugget." "A show we can be proud of." "This show is tops." Everyone was universal in praise. Houses were full. Then it started to wane, and we had to back out of our dream work of six months of a luxurious high income.
Despite this success you were not entirely happy with the original production. Why so?
The Elizabethan Trust imported George Carden, an ex-pat Australian ballet dancer, to direct it. He brought with him a West End dancer from West Side Story. Mary Preston was a divine dancer, but she was only 23. She could not play a 37-year-old. When you are 37 in the 19th century you are old. Indeed, when Lola left Ballarat for California she was dead in six years.
How have you updated the musical in conjunction with the director and contributor Stephen Helper?
Stephen Helper has dragged it into the 21st century. On his recommendation I have written a new song. A potential investor, who is a lawyer, wanted Lola to sing in the musical before she gets to Ballarat. I didn't have Peter Benjamin so I have written my own lyrics to a song where Lola has doubts before she goes to into Ballarat. Whilst riding on a Cobb and Co. coach she sings:
Will they still love me come tomorrow?
The morning light can be unkind.
And if they see me as a daytime lady
Do you think they'll change their mind?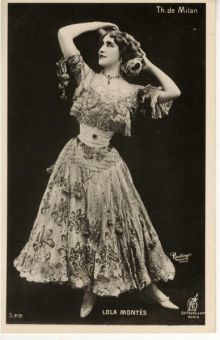 Did you have many opportunities to compose new musicals after Lola? Was your talent underutilized?
Yes. There were eight different (recorded) versions of my song from Lola, Be My Saturday Girl, from different artists, more than any other Australian musical. We were invited to do the last of the Shell Oil Presents (a national TV program). Alan Burke, who was Catholic, said it should be a family show with a Christmas feel. But when we presented that outline to Shell they wanted a different show without any religious overtones. In nine weeks we penned an entirely new musical, Pardon Miss Westcott (the TV Musical, an Australian first, was shown nationally). After that I had no lyricist, so I wrote over 200 other pieces which did not need one – sonatinas, capriccios and choral pieces.
And you earned a living in advertising?
I started as a radio announcer, then a copywriter / jingle writer. I started my own advertising agency which became the biggest Australian advertising agency in the country. I wrote dozens of jingles.
What is your most famous jingle?
If you've got a tickle or a cough, laugh it off with Throaties. If you're feeling a little hoarse, then of course, use Throaties.
What do you think is your best composition?
I have written ballets, written a petite waltz, which I like. In all my composition I like to add a twist of lemon – somewhere either in the lyrics or the chording or structure which breaks the rules, so that people take notice. I try to give it that twist of lemon in everything I do. In Be My Saturday Girl it is a four-bar section before it resumes its eight-bar pattern.
Looking back, how do you rate Lola Montez?
A lot of shows have one take away song (that is songs you can take away and perform on their own). In Lola there are five or six.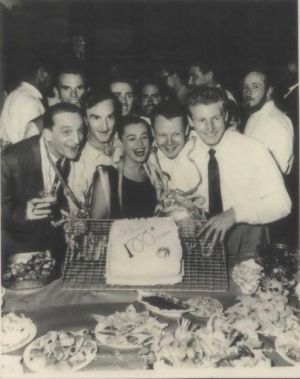 During research for this production, Stephen Helper uncovered the not so well know story about Lola Montez taking her clothes off in Sydney. What happened there?
Yes, when she came back to Sydney with her two maids. She scarpered after dumping the cast she had in her show (and left behind a trail of debts). She was apprehended about to board the craft on the harbour. The bailiffs bailed her up and told her she was under arrest. She stripped down and said come and take me. She stripped down to nothing. They backed off red faced.
Should Stephen put that in the show?
That would be wonderful. She would have to audition for me first.
*David Spicer is the agent for Lola Montez. This interview was conducted in 2017.
The 60th Anniversary Celebration Concert of this Australian musical takes place on Saturday 2 June 2018 as a one night only event. Tickets are available from riversideparramatta.com.au
Images (from top): Peter Stannard with the new Lola, Debora Krizak; the real Lola Montez; and cast members Frank Wilson, Alan Burke, Mary Preston and Peter Benjamin, with Peter Stannard, celebrate the 100th performance of Lola Montez. Image courtesy of The Australian Elizabethan Theatre Trust.