Love At First Seat
See or act in a musical as a child and you're hooked for life. That is the belief and experience of Coral Drouyn. She speaks to grown up child stars Tony Sheldon and Michael Dalton and explores the mystique that Musical Theatre holds for young and old.
Most of the best things in life are highly addictive, and musical theatre is high on the list. If you don't believe me, look around you. In these frightening times when theatres are dark, and all the musicals we were looking forward to this year have been postponed or had their runs interrupted, we are being offered endless productions on YouTube and we should be excited. But somehow, they just disappoint. We crave, as Anthony Newley and Leslie Bricusse called it, The Roar of the Greasepaint, The Smell of the Crowd. Nothing beats live theatre in any form, and musical theatre is at the top of the list.
It's not surprising when you look closely at the make-up of musicals. You get more for your money - music, singing, dancing, drama, romance, comedy. You name it, musicals have got it, often with some fantasy and special effects at no extra cost.
It's the complete theatre experience, and anyone who sees a live musical before the age of ten is certain to be hooked for life. Personalities are made or broken by our experiences with live theatre, and the sense of connection an audience feels sitting in the dark but identifying totally with what is onstage. That's why it's so important that theatre continues to shape our lives, and why it's worth fighting for.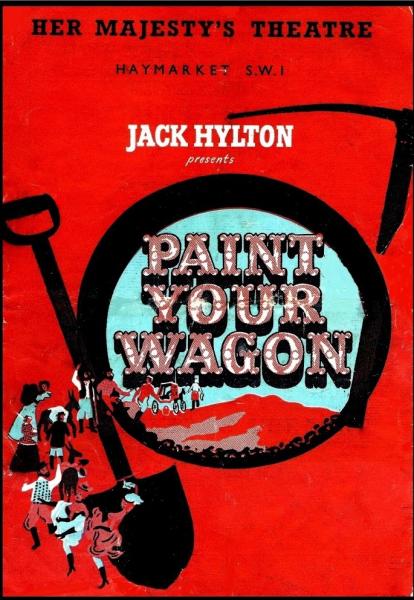 My own epiphany came at the age of eight, when my parents took me to Her Majesty's Theatre in London (yes, the same theatre that until COVID housed The Phantom of The Opera for the past 34 years) to see Paint Your Wagon. The year was 1953 and I remember the magic of the red velvet curtains and seats; the heavy gilt moulding; the deep orchestra pit where the music seemed to swirl like some subterranean melodic cloud. I thought it must cost hundreds of pounds to be allowed in such a place, but the truth is that my parents were friends with the stars, Bobby Howes and daughter Sally Ann Howes (Miss Truly Scrumptious), so they probably got comps! In any case, even the best seats back then cost mere shillings rather than pounds and these days we sometimes pay over a hundred dollars for a ticket to a mainstage musical.
When the curtain went up I audibly gasped, and when the star moved across the cyc for the "Wandering Star" number, I had a very damp accident. But I didn't even notice. I was hooked.
If we really do carry our inner child with us for our entire lives, then perhaps musicals become the substitute for childhood pantomimes. That might explain the colossal change in subject matter over the last 50 years or so. True, there's generally a boy-meets-girl angle, and obstacles to their romance - that's a formula older than Shakespeare and "if it ain't broke, don't fix it".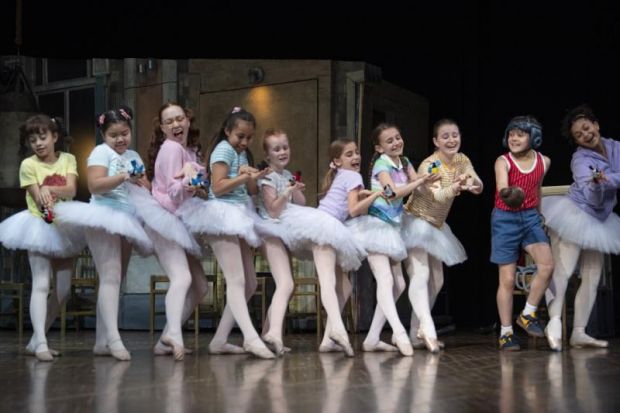 But look at the content of some of the biggest musicals going back to the 1960's. Oliver!, The King and I, Annie, Billy Elliot, Matilda, The Secret Garden, The Lion King, Beauty and the Beast, Charlie and The Chocolate Factory, Frozen, Peter Pan, 13 and Shrek, whose run was so rudely interrupted in March, just after its Melbourne opening. They all have childhood themes, or they are expanded childhood stories, and our inner child devours them like chocolate. Next to Normal is a brilliant adult concept show, but it can't compete with even a revival of Oliver! for audience appeal. And not only do the shows we crave have childhood themes, they feature children on stage - children performing in a way most of us only dream about. Some shows, like Gypsy, even have children performing a show-within-a-show about a troupe of child performers.
In the days of Vaudeville and Music Hall there were hundreds of acts like Baby June and her boys. My own grandfather was part of an act called the Eight Lancashire Lads (pictured below) round about 1890. Expert Lancashire clog dancers, the boys "toured the Halls" with the troupe changing as the boys got too big. Charlie Chaplin was part of that act for three years, but my granddad's best friend amongst the boys was Stan Laurel of Laurel and Hardy fame. My own parents started in theatre at age 11, but Variety, or Music Hall, was very different to the status of musical theatre. It took a show called Oliver! to "legitimise" children in leading roles on stage, and for many of them it was the beginning of a lifelong career.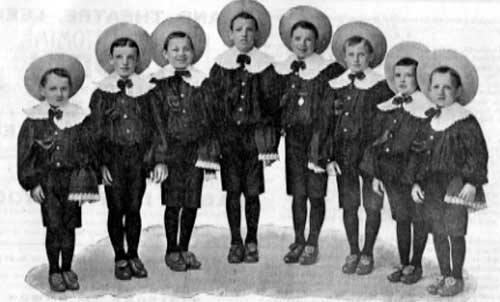 Maybe we all have a dream in childhood of being on the stage, and we unwillingly put it away when we become adults. After all, for every role for a child in a musical, it takes a parent to take that child to an audition for the show. Living your dreams vicariously is better than not living them at all.
Michael Dalton, better known as performer Dolly Diamond, recalls his mother taking him to audition for a revival of Oliver! in the West End when he was only 9 years old. "I'd done some singing in the school choir, and mum thought I might have a chance for a role as one of the kids in Fagin's gang. About three weeks went past and we just thought, 'Oh well, that was an interesting day out.' Then mum got a phone call and the producer said, 'We want Michael for Oliver' and mum said 'that's nice - what part - and the producer said Oliver.' Well, the second I set foot on that stage I knew it was what I wanted to do for the rest of my life."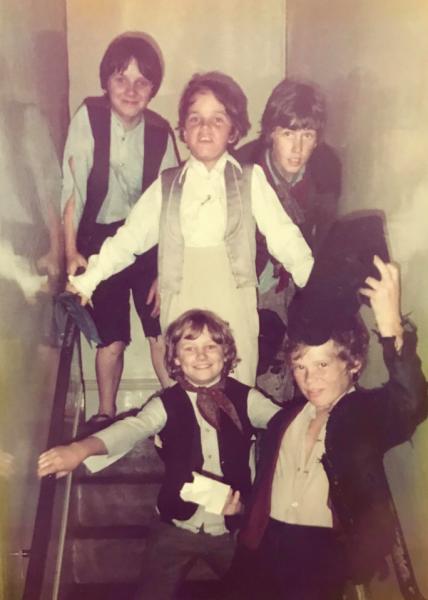 You might think that being born into Show Business is a sure-fire way of getting onto a stage, but it isn't always true. While non-theatricals might push their children towards the "glamour" of musical theatre, performing parents, who know how hard the road is, are more likely to want their children in nice safe jobs with a regular income.
Some things, though, are inevitable. One of our greatest 'stars' (he hates the term) is Tony Sheldon, whose pedigree is deeply rooted in musicals. Tony was barely a toddler when his parents, Toni Lamond and Frank Sheldon, were starring in The Pajama Game, but some of his first words were the chorus to 'Hernando's Hideaway'. Coming from a show business dynasty, by the age of seven he was appearing with Graham Kennedy on In Melbourne Tonight, the top rating television show. What was meant to be a one-off appearance became a regular gig.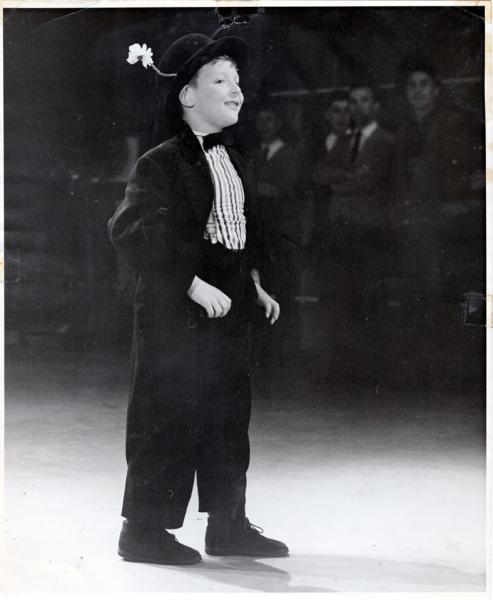 "The funny thing is, I didn't think I was very good, even at that young age," Tony says nearly sixty years later. "I'd watched my mum and dad sing and dance, not just at rehearsals but around the house - and there was my Auntie Helen (Reddy) and my grandparents all performing and I just thought that the talent gene had missed me somehow."
But then came Oliver! - with mum Toni Lamond playing Nancy.
"Suddenly I knew what it was to stare out beyond the foots into the dark, conscious that you were connecting with people you could barely see and would never know. I understood the magic. I was hooked. It was so immediate - so totally different to television. And it was so much fun," he explains. "Kids in shows these days, even though there are more of them, don't have the fun I remember. Now they have chaperones, and performance limits so they share roles, and they must be escorted to and from the side of the stage. Not in my day. As kids we mingled with all the adult performers, asked questions, listened to stories. I can remember running from the dressing room to the wings to watch the show, especially my mum's big number. I was part of a story - completely wrapped up in it."
Even though tragedy struck the family with his father's death, and Tony spent the next six years in school, he didn't wait to finish.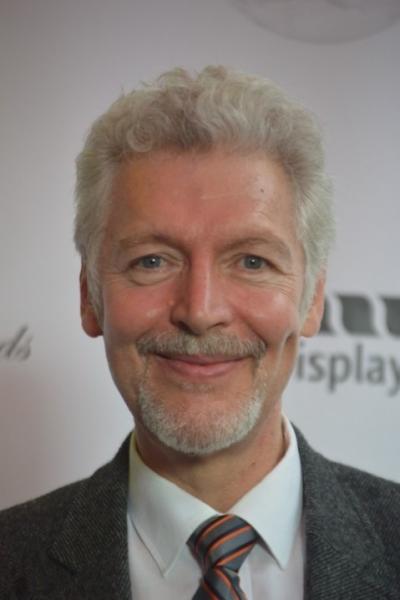 "I was never going to have a great voice, or be a great dancer, but I thought I might make a passable actor, and I couldn't wait to get back on a stage and feel that magic again."
Of course musical theatre was inevitable, and his first professional role was in The Fantasticks, aged just 16 – and only one week after he left school. The rest is history.
The theatres will re-open; the musicals will return; adults will sit in the dark feeding their inner child Maltesers and 11 O'clock numbers; and children will don make-up and costumes and step tentatively on-stage into the spotlight, just as they have for the past 60 years or so.
We're here. We're waiting.
Images: Edwardian postcard 'At The Play' from the editor's collection; program from the original London production of Paint Your Wagon; the Eight Lancashire Lads; Billy Elliot 2019 / 20 Australian production (Photographer: James Morgan); Michael Dalton Oliver!; and Tony Sheldon in 1962 and today.