Reunion Day – a Play Revived
The cast at the reading of Reunion Day
A play by Peter Yeldham. Playreding at AFTRS Theatre. Entertainment Quarter, Sydney. 26th June 2022
Carol Wimmer reports on the history of this Australian play, banned in the 1960s, and its recent re-discovery
Twelve professional actors meet in a small theatre on a Sunday afternoon to take part in a play reading of an Australian play written 60 years ago. A play that has never been performed in Australia … yet was filmed and broadcast by the BBC back in 1962! With an Australian cast including Ron Haddrick and Ray Barrett! There's got to be a story there!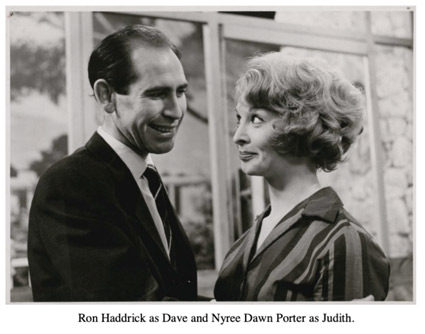 There certainly is - and it involves censorship and political interference. In Australia! Fancy that!
Australian theatre and television in 1962 was fairly conservative. There had even been some adverse reactions to Ray Lawler's Summer of the Seventeenth Doll and Alan Seymour's The One Day of the Year. Yet today both plays are regarded as harbingers of the 'new wave' in Australian drama. Not so the BBC's production of Peter Yeldham's Reunion Day. The Liberal Prime Minister, Robert Menzies, objected to some characters and language; the Chief Censor C.J. Campbell felt "the language may be all right for soldiers but it is all wrong for a suburban sitting room." Frank Packer, who owned the television network TCN9, felt it would offend the RSL.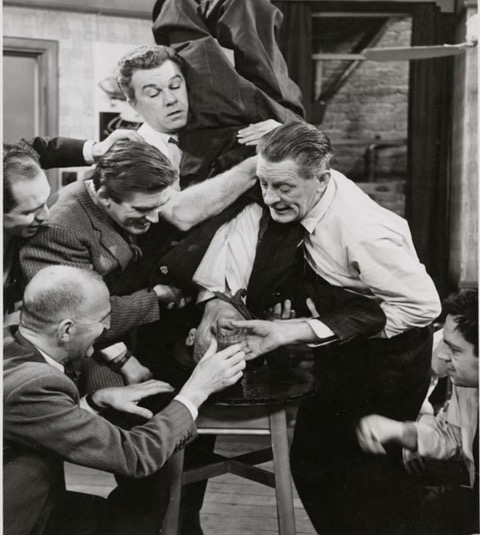 So the film languished and was eventually erased. All that remains today is the script, some photographs – and Peter Yeldham's papers – which were publicised by Susan Lever in a paper which hailed Reunion Day as "an important part of our cultural history". Historian Stephen Vagg picked up on her article, read the play, and between them, 60 years later, on Sunday 26th June 2022, in a small studio in the Australian Film, Television and Radio School, the play was, fittingly, 'revived'.
Reunion Day is set in Sydney. It's Anzac Day and old mates from a battalion that served in New Guinea meet, as usual, to march – then to have a few drinks. The characters Yeldham created were typical of the many young men who served in the Australian forces in World War II. Men from different backgrounds, thrown together as fellow soldiers to face a cruel enemy, and witness unimaginable destruction. Some would never come home. Those who did would drift apart to different lives, different professions – until Anzac Day each year, when they would meet to revive old stories, remember old mates – and have a beer … or two.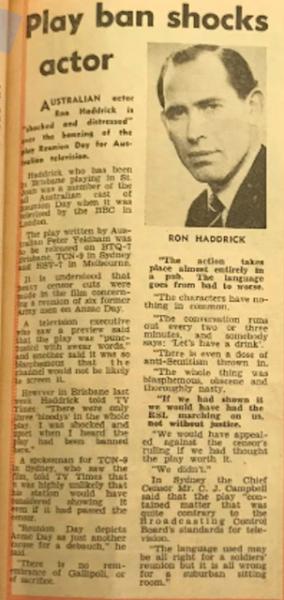 Sydney Morning Herald, May 28, 1962
These were Yeldham's characters, typical of returned soldiers in towns and cities all over the country, and yet no one had heard their voices until director Denny Lawrence brought them to life with his very well-known and accomplished cast.
Brandon Burke, John Derum, Huw Higginson, David Lynch, Christopher Stollery and John Stone play the soldiers who have been meeting together annually. Colin Moody plays their commanding officer, whom they haven't seen for years. Paul Bertram is a tipsy interloper who brings a bit of light relief.
Deborah Galanos, Sarah-Jane Kelly, Tilly Oddy-Black, Laura Gabriel play the women in their lives. Though the women's roles are small, they reveal Yeldham's perceptive ability to suggest feminine strength, understanding and humour.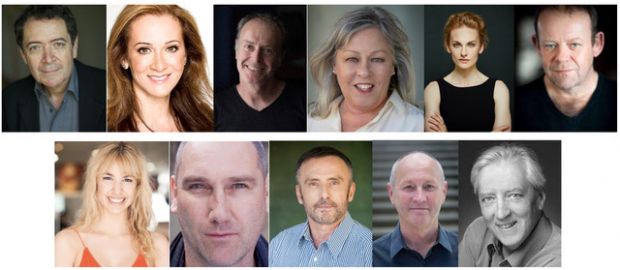 The scenes are clear, the dialogue economic. The plot concentrates on relationships which are deftly developed – and this reading, in the hands of such accomplished actors, extoled a play that, in the words of Denny Lawrence, "has unexpected resonance for today's audience because of its depiction of veterans. The issues faced by returned servicemen from Iraq and Afghanistan are not too far removed from those of the characters in Reunion Day."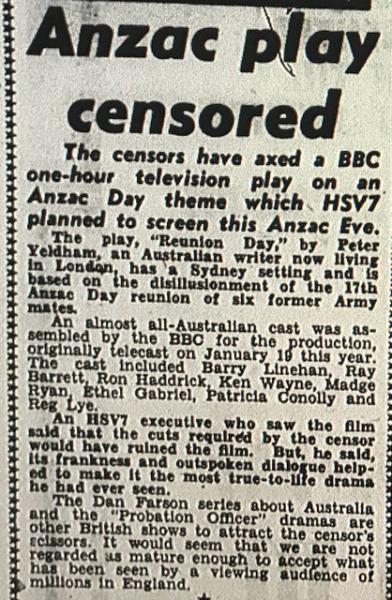 From Listener In TV (UK). Apr 21 - 27, 1962.
In the audience, Peter Yeldham's daughter Lyn and son Perry saw their father's play for the first time. They will be able to take a recording of it to Yeldham, who at 95, was too frail to make the reading. What a gift for him to see his words finally played on an Australian stage.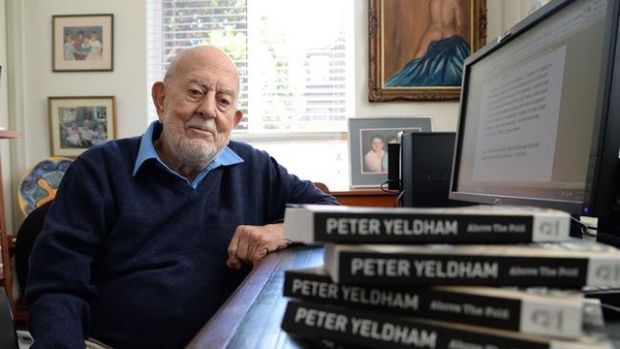 Image: Peter Yeldham
Ron Haddrick's wife and family were also in the audience. The Haddricks left the UK in December 1961, just after the play was filmed ,so never actually got to see it on air. They too must have been thrilled to see this revival reading.
It was a privilege to be part of the small audience who witnessed this unusual performance – because performance it was! In the hands of those actors, every nuance in the dialogue was clear, every change in attitude, every alteration in tension. There is nothing in this play that offends – nothing that probably would have offended those of us who might have seen it in 1962 had it been aired – or produced. Perhaps this reading is just a beginning …