Theatre Treasure
A diary belonging to Australia's most influential theatre entrepreneur has been recognised by a United Nations organisation for its heritage significance.
In February, the 1909 diary of J.C. Williamson was admitted to the UNESCO Australian Memory of the World Register alongside past treasures such as Captain Cook's Endeavour journal and Indigenous art.
The diary of theatrical entrepreneur J.C. Williamson is part of 'The J.C. Williamson Distributed Collection', a collaborative submission by Performing Arts Heritage Network (PAHN) members, a dispersed collection held by Seaborn, Broughton & Walford Foundation and several libraries and collections around Australia.
The Significance of J.C. Williamson
J.C. Williamson (1845-1913) was an American comedic actor who came to Australia in the 1870s and swiftly climbed to great heights as Australia's most influential theatre manager and entrepreneur.
James Cassius Williamson was born in 1845 in Pennsylvania, in the United States. He started acting in amateur theatre at a young age. In 1873, Williamson opened and starred in comedic melodrama Struck Oil with his newly married wife and performer Maggie Moore.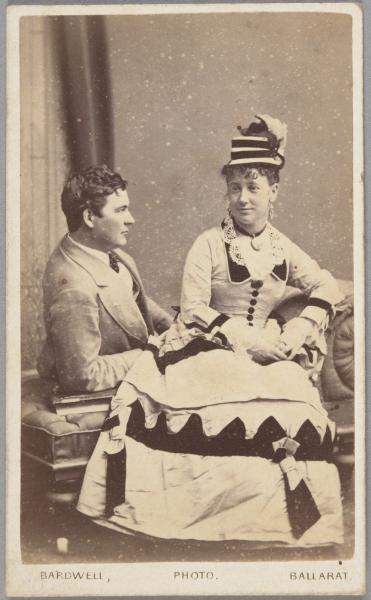 The Williamsons took Struck Oil on tour to Australia, opening at the Theatre Royal in Melbourne in 1874. It was so popular that the planned 12-week tour extended out to 15 months!
In 1879, the couple returned to Australia with Struck Oil at Melbourne's Theatre Royal. Williamson had also obtained the rights to H.M.S. Pinafore in Australia. It was a huge success. And so, they decided to stay.
In 1880, J.C. Williamson formed the (Royal) Comic Opera Company, and proceeded to gain the exclusive rights for more Gilbert and Sullivan operas. This was the beginning of J.C. Williamson's domination as the major entrepreneur of the Australian theatre scene. Forming various partnerships over the next three decades or so, from 'The Triumvirate' partnership of 1882 with Arthur Garner and George Musgrove, by the 1890s the J.C. Williamson company became known as the 'The Firm'.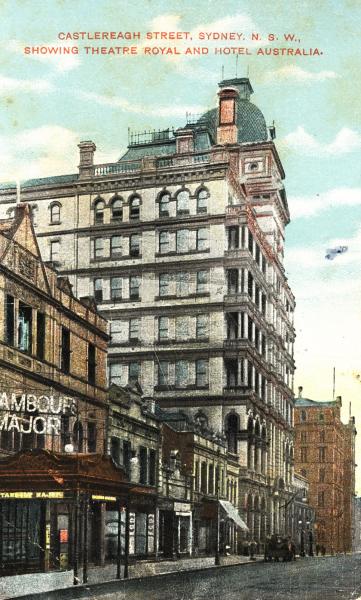 With a reputation for producing spectacular productions, J.C. Williamson also imported international stars, such as Sarah Bernhardt in 1891 - with her entourage of 40 performers and elaborate sets, along with nurturing local talent such as Nellie Stewart.
J.C. Williamson also managed numerous theatres around the country, such as the Theatre Royal (Sydney, Melbourne and Adelaide), the Princess Theatre (Melbourne), Her Majesty's Theatre (Sydney, Melbourne and Brisbane), and His Majesty's Theatre (Perth).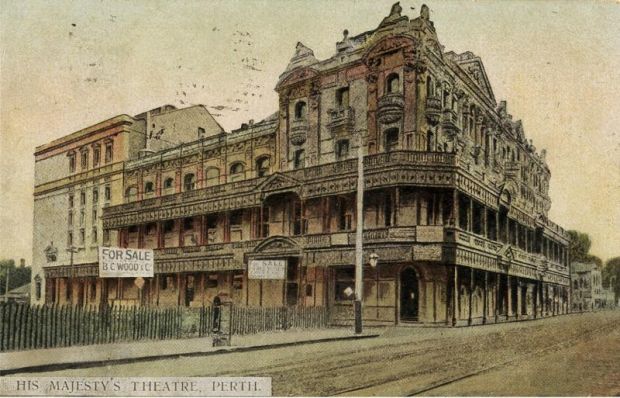 In 1899, a divorced J.C. Williamson married dancer Mary Weir, and in 1907 the family moved to France and stepped away from the business. Managers were hired to run the company. In 1910 the company changed name one last time to simply J.C. Williamson Limited. He died in 1913, and almost every theatre in Australia stood dark in tribute. The company continued to operate successfully in Australia until 1976.
The 1909 J.C. Williamson Diary
The diary recounts J.C. Williamson's around-the-world travels throughout the United Kingdom, Europe and North America in 1909, including viewing productions for his theatre business in Australia.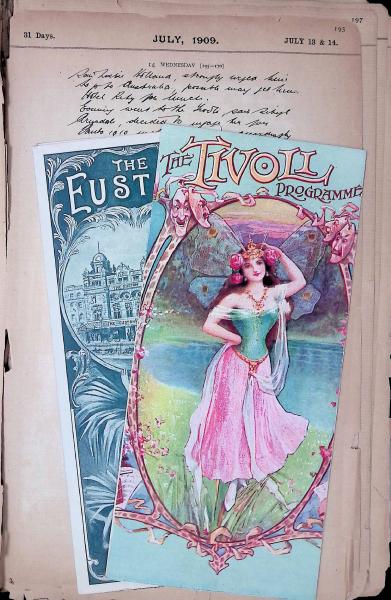 The first entry on Tuesday the 19th of June, 1909, reads:
"Arrived Southampton 5am. Ship sailed immediately after landing passengers. Malone met us. Discussed many business matters on the way to London. Arrived at the Savoy, had a big budget of mail to deal with, which quite spoilt balance of day. Evening went to the Lyric Theatre to see The Fires of Fate by Conan Doyle. I liked the performance but consider piece too talky. 3rd Act, very strong. I doubt whether it would be any big success for Australia. Home bed."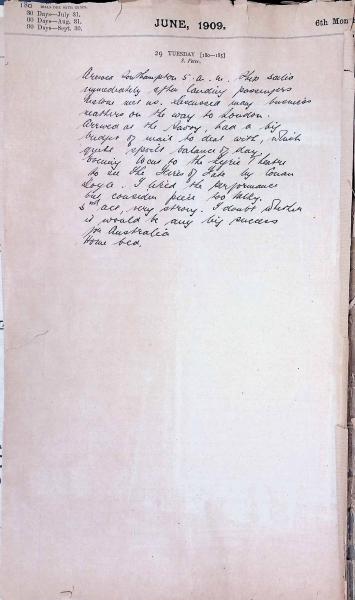 The diary is the only known surviving document written in J.C. Williamson's hand, and includes theatre programmes for performances he attended.
Access to the original diary at the Seaborn, Broughton & Walford Foundation archives is restricted due to its fragile condition. However, a transcription of the diary with extensive annotations and a fully researched introduction has been completed by John Senczuk, who consulted earlier preliminary work completed by archivist Dr Peter Orlovich, historian Gabby Talmadge and NIDA Researcher Dr Margaret Leask. John Senczuk's version, along with each digitised page of diary, is easily accessible on the Foundation's website, for all to enjoy this piece of Australia's theatre history.
https://www.sbwfoundation.com/sbwfoundation-archives/