Acting and Being
Coral Drouyn talks to Noni Hazlehurst about her most defining role.
"Acting is easy, BEING is hard." So says the very special Noni Hazlehurst, who has managed to do both across all media: film, television, radio and theatre. Noni is finishing up her two years plus run with Mother, a one woman play written especially for her by one of our most esteemed playwrights, Daniel Keene.
The play has been a very special labour of love for Noni for more than four years now and Noni is coming to the end of yet another successful tour.
"I never dreamed it would connect with such a large audience," she tells me, "because it's actually quite confronting. It was simply that Matt (Scholten – the director) asked me what I wanted to do next late in 2015 and I answered, quite spontaneously, I want to do a one woman play. I've never done one."
The thought was both exhilarating and terrifying to Noni initially. It was a chance to test herself, as all good actors must do at regular intervals, and step out of the comfort zone of likeable characters and an ensemble of actors around you. She and Matt met only once with writer Daniel Keane, and they didn't so much discuss the character as the world in which she lived - how had her life become what it was - and why? It had to be Christie's truth. Not Noni's.
"It was only about ten days later that Daniel came back with the first draft of the script. And barely a line has changed since then. It's just me…or rather it's just Christie, a homeless woman who is judged not just by society but by her own family. A mother who alienates her own children. A dispossessed woman who is unloved and unwanted. She's not particularly likeable, she doesn't even invite you to understand her. She simply tells you who she is, what's happened to her. It's very risky," Noni says.
Risky because she's not likeable? I query.
"Partly," she replies, "Risky also because she represents a part of society we tend to look away from. We don't want to see her failures because they are also our own, and we don't want to acknowledge that. She can't ask for sympathy, and yet, if she doesn't connect, doesn't resonate, with the audience, then there is nothing for us to share, no reason for the play to exist."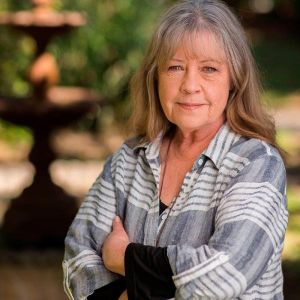 Fortunately, through Noni's great skills as an actress, Christie and the audience DO connect in a way that has seen Noni and the play receive awards and nominations across the country. But is there also a risk that some of the audience are coming to see the much-loved Play School presenter and are shocked that she is nowhere in sight?
"God, I hope not," Noni replies, "or if they do, and I concede it's possible, I hope they soon realise I'm not there. It's Christie they are meeting, not me."
It's hard for non-actors to understand the transformation into a character that results in the finest performances. Devoid of tricks and armed only with the truth of the character as created by the writer, and the words as written, fine actors don't create characters, they become them. That is both the actor's art, and craft.
"Once Christie absorbs me, there is no sense of nerves being on that stage," Noni says. "I don't have to act, just be."
Noni has totally mastered the art of being a character but being herself is another thing entirely.
"That's when I suffer nerves," she confides, "when there is nowhere to hide, because I am just myself. I worry then what people might think of me, whether I am good at being myself, and I am constantly surprised, and often embarrassed, by praise for being me. I'd far rather be immersed in someone else, and enormously thankful that Christie exists."
Noni brings "Mother" to HOTA on the Gold Coast from 27th-29th February, 2020 – and then to QPAC in Brisbane – a return season by popular demand – from 4th-14th of March. It may be the last chance we have to see this searing performance.
Noni has a movie out in the middle of the year, and a TV series called "The End" but
"nothing compares to the spontaneity of theatre," she says. "I would love to do another one-woman play."'