Adelaide Cabaret Festival 2015
According to the media release, Barry Humphries puts the 'F' back into festival with his 2015 Adelaide Cabaret Festival Program – The Are No Rules!
Other F words within cooee of this year's Adelaide Cabaret Festival are fabulous, funny, frisky, fantastic and, of course, Fedora, the release continues.
In his debut as artistic director, Barry Humphries promises "beauty, wit and astonishment" in an outstanding program of music, story-telling, comedy and incredible talent. There may even be a bit of love from his alter-ego Dame Edna Everage!
Presented and produced by the Adelaide Festival Centre, the 2015 program features more than 350 artists in 152 performances over 14 days and nights. There are 50 international artists from across the world as well as the best from Australia, with 300 Australian artists and 192 South Australian performers. The 2015 Festival showcases 18 world premieres, six Australian premieres, 15 Adelaide premieres as well six Adelaide exclusives. The dynamic program also features 11 international shows.
Opening on the Queen's Birthday long weekend on June 5 and running until June 20, Adelaide Festival Centre's Adelaide Cabaret Festival is now in its 15th year and is the largest Cabaret Festival in the world.
Douglas Gautier, Adelaide Festival Centre CEO & Artistic Director says, "Adelaide Cabaret Festival goes into overdrive under the direction of the great Barry Humphries. Our loyal audiences are in for a feast, with a wide-ranging program that includes not only international stars of Cabaret, but many home grown performers – including some that began their careers with the Adelaide Cabaret Festival many years ago"
Adelaide Cabaret Festival Artistic Director, Barry Humphries, says, "I'm thrilled to be able to present to you the 2015 Adelaide Cabaret Festival program, which I do hope will excite and titillate your senses. I'm delighted to be presenting some of the best local, national and international artists on the Cabaret scene – some are very good friends of mine – Sir Les Patterson, whom I manage, will be making an appearance, while gigastar Dame Edna will make the trip over from Moonee Ponds.
"Other artists I look forward to meeting for the first time, having admired them from afar. I look forward to seeing my Adelaide friends in June as we spend the month devouring everything Cabaret."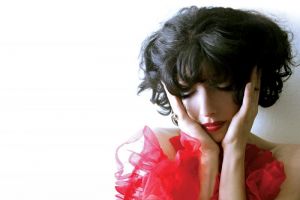 Opening this year's Adelaide Cabaret Festival is the Variety Gala Performance on Friday June 5th, where the program will include a selection of highlight performances from international and local Cabaret Festival artists, hosted by Meow Meow and backed by the Adelaide Art Orchestra.
Other highlights of Adelaide Festival Centre's 2015 Adelaide Cabaret Festival program include the world premiere of Peter & Jack, curated and narrated by Barry Humphries and starring Teddy Tahu Rhodes, a cappella group The Idea of North and South Australian soprano Greta Bradman. Accompanied by the Adelaide Symphony Orchestra, this production pays tribute to two legends of Australian music, Peter Dawson and Jack O'Hagan.
For one night only Adam Hills returns to the Festival Theatre stage with his hilarious new show, Clown Heart.
Bernadette Robinson is reunited with Simon Phillips in the Adelaide premiere of Pennsylvania Avenue, a celebration of iconic singers who have been deeply connected with the White House – as performers, friend or something more intimate.
Netherlands artist Laura Fygi will present her own sultry renditions of famous Jazz, Bossa Nova and Latin hits, singing in English, French, Portuguese and Chinese.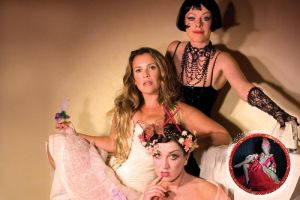 Two of Australia's finest opera singers, Antoinette Halloran and Dimity Shepherd, join Cabaret star Ali McGregor and Burlesque performer Imogen Kelly in Opera Burlesque, an evening of allure, humour and exceptional singing.
Opera singers Jacqui Dark and Kanen Breen take a midnight journey through the mean streets of Weimar Berlin in Strange Bedfellows, where raunch-laden remixes of your favourites collide with the insidious underworld of their own original material, exploding the boundaries of good taste with a hydrogen C-bomb.
The Glenn Miller Orchestrawill come together with the Moonlight Serenade Singers and the Broadway Swing Dancers to honour the ANZAC centenary with an evening of nostalgia. This show includes music and songs from the Great War, as well as classic Glenn Miller hits, including Chattanooga Choo Choo and In the Mood.
Returning Adelaide Cabaret Festival favourites include American Cabaret star Storm Large, with the Australian premiere of Taken by Storm – a seductively brilliant collection of tortured and titillating love songs.
New York City's Lady Rizo lands again with her Australian premiere of Unescorted.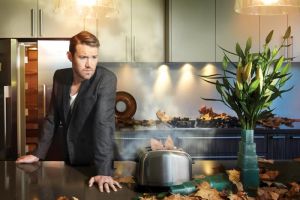 Eddie Perfect presents Songs from the Middle, a performance of songs about coming of age, binge drinking, failed romance and mind-numbing normalcy. It's a contemporary song-cycle set in the middle of Port Phillip Bay that is equal parts nostalgia, peace-making and personal exorcism.
Trevor Ashley will return with I'm Every Woman, as he channels the world's legendary divas and their cavalcade of smash hit songs.
Local cabaret and musical theatre performer Michael Griffiths joins forces with long-time Adelaide friend, writer and pianist Anna Goldsworthy to explore Cole Porter's colourful life and timeless songs in Cole.
My Vagabond Boat features the music of displaced composers Friedrich Hollaender, Kurt Weill and Cyndi Lauper to present an evening of songs, sketches and debauchery.
Direct from New York, the Karrin Allyson Quartet will present a spirited musical repertoire that includes bebop, Brazilian, blues and ballads.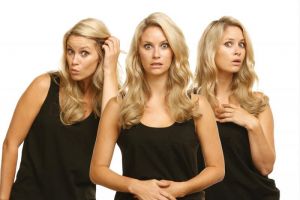 Do blondes have more fun? Five years ago Christie premiered her first one-woman show Britney Spears: The Cabaret at Adelaide Cabaret Festival. Now the same talented team of Dean Bryant and musical maestro Mathew Frank are back to explore the widely underappreciated blonde song book in Pure Blonde. In the tradition of Saturday Night Live meets Alan Bennett, Christie brings to life a cavalcade of blondes in a hilarious cabaret comedy.
The Tap Pack willmake their Adelaide premiere, showcasing some of Australia's finest slick suited tap performers complete with swing favourites.
Weimar doyenne Meow Meow will present an on-the-edge, intimate cabaret performance and world premiere that features songs from the sirens, transgressors and tragi-grotesques of Weimar Germany.
Alan Brough and Casey Bennetto are back as The Narelles, presenting the musical hits and misses of a band that never was.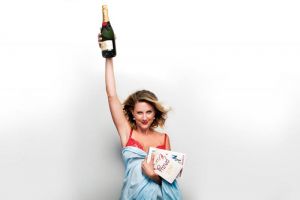 After the success of A Storm in a D-Cup, local award-winning cabaret performer Amelia Ryan returns in Lady Liberty. Through her signature blend of stories, parodies, and pop-musical mash-ups, Amelia asks: what does it actually mean to be a Liberated Woman? Is it through meditation or Moët?
Front man for The Cruel Sea and the hard-edge pub rock of The Beasts of Bourbon, Tex Perkins is back with fellow Dark Horses – Charlie Owen, Joel Silbersher, Murray Paterson, Stephen Hadley and Gus Agars.
Fresh from international appearances at Edinburgh's Fringe Festival, London's West End, New York, Berlin and Singapore Frisky and Mannish return to Adelaide Cabaret Festival with their veritable cornucopia of musical mayhem.
A musical chronicle of the unknown extraordinary life of the guy who probably sang at your mother's wedding and your grandmother's funeral!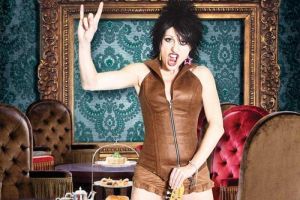 Christa Hughes returns to the Adelaide Cabaret Festival performing classics across the Oz rock spectrum from Cold Chisel, AC/DC, The Divinyls, Rose Tattoo, The Angels, Midnight Oil and other surprising but much loved iconic Australian artists in Oz Rockin' The Ladies Lounge.
Adelaide's own Daniel Koek appears in Bringing Him Home with His West End Story, a series of personal songs and stories from a decade in musical theatre on the world stage. Daniel will perform highlights from his leading roles including West Side Story, Chess, South Pacific and his second studio album HiGH.
Buckle up for a final raucous night of the Adelaide Cabaret Festival featuring a selection of handpicked visiting cabaret chanteuses, charmers and jesters by Sir Les Patterson's friend and manager Barry Humphries. Love Songs For Sir Les is a one-off event that has been especially created for the 2015 Adelaide Cabaret Festival.
Adelaide Festival Centre's youth arts membership program GreenRoom have a range of special offers to Adelaide Cabaret Festival for 16 to 30 year olds, including heavily discounted tickets to a variety of shows. For more information on the GreenRoom program visit www.adelaidefestivalcentre.com.au/greenroom
www.adelaidecabaretfestival.com.au
Program details are available in the Adelaide Cabaret Festival brochure. Get one free by calling BASS 131 246 or log onto the Cabaret Festival website.