Adelaide Premiere for Ettie's Boys
Publishing and performance coincide to launch WW1 play
When one thinks about the many pioneering women of the early twentieth century, names such as suffragette Emmeline Pankhurst and aviator Amelia Earhart come to mind. When Ettie's Boys plays at Adelaide's Holden Street Theatres in July 2014 theatregoers will learn about another female pioneer, a trailblazer for sex education and sexual health, Ettie Rout.
Ettie's Boys is by local playwright, Ian McGrath. His play will be published by Moore Books, with a launch following the play's performance on July 12 at Holden Street Theatres. Moore Books is a small-scale Adelaide venture that publishes Australian scripts and acts as an agent for their performing rights.
Ettie Rout was one of the great unsung heroes of World War One. At the outbreak of war in 1914 and frustrated by the New Zealand Government's suggestion that women "wait and knit", Ettie organised the Women's Voluntary Sisterhood to follow the soldiers into war and provide nursing, as well as to open and run canteens for the soldiers, Ettie's 'boys'.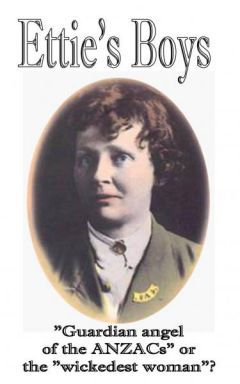 Disturbed to discover that one of the main reasons for illness amongst the soldiers was venereal disease, Ettie began a campaign to end the preaching of abstinence as a solution. She noted this was "like trying to bail the ocean with a sieve". She was widely ostracised and for a time it was deemed unlawful to even mention her.
Ettie battled ignorance, conservatism, sexism and prudishness in her fight to stop the spread of venereal diseases throughout and after the war. However, in the Aids campaigns of the 70's and 80's Ettie's work was re-examined and Aids Clinics were opened under her name, the Ettie Rout clinics.
Ettie's Boys' Producer/Director, Tony Moore said, "It is important we examine the contribution of non-combatants' support of the soldiers. No war had been fought like this before and the high command simply did not understand the pressures on the young men. People like Ettie were determined that they would go home to their wives and girlfriends clean and without disease. I have great admiration for Ettie and pioneering women like her who worked so tirelessly to help fight these wars. I am amazed at her energy, stubbornness and her sheer strength of character. An amazing woman."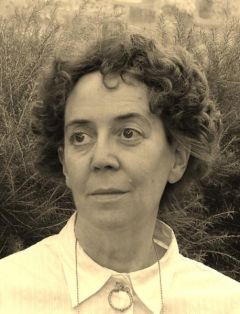 Ettie's Boys is staged to commemorate the start of the First World War and stars Joanna Webb as Ettie, supported by a strong cast of local actors. They include Brian Godfrey, Maxine Harding, Iain Herridge, Adrian Gruska, Jabez Retallick and Stephen Jeffrey, all of whom play multiple roles.
This is a unique project, in that the play's publication and first production coincide. Staging of Ettie's Boys is funded with the help of a Pozible campaign, which still has a way to go to reach its target. To donate, visit http://www.pozible.com/project/181601
Audiences are sure to experience a memorable tribute when they attend Ettie's Boys, a tale of one woman's drive and foresight against all odds. It was a strength that transcended the era and saved countless soldiers' lives.
Lesley Reed
WHEN:July 11- 12, 17- 19, 23 - 26 at 7.30 pm; July 20 and 27 at 2.00 pm.
VENUE:The Arch, Holden Street Theatres, Hindmarsh.
TICKETS: From $18.00 with offers for Conc/Group/Fringe Benefits/MEAA and Sunday performances
BOOKINGS:www.venuetix.com.au
Photos: Author Ian McGrath showing the cast a sculpture he has made that will be used in the show and Joanna Webb (Ettie).