Age Has Not Wearied David Williamson … As Don Parties On
David Spicer speaks to Australia's most successful playwright as he prepares to mark his 40th year of writing for the stage. The highlight is a blockbuster sequel to Don's Party, the play he wrote for the election night which pitted John Gorton against Gough Whitlam in 1969.
Don Parties On is set on the night of last year's cliff-hanger election count between Julia Gillard and Tony Abbott. An underlying theme is the looming threat of global warming.

MAL: Humanity is a plague species. Smart brains, reptilian emotions. Grab what you want now and to hell with the future. 

KATH: You want a disaster?

MAL: Bring it on.  The sooner it happens the more of us will survive.

KATH: You want people to die? 

MAL: There'll be a billion or so left which is about all there should be.

DON: Mate it's surely a lot better that we all cut consumption than six billion die?

MAL: Cut consumption? That's like trying to hold back the tide with a shark net.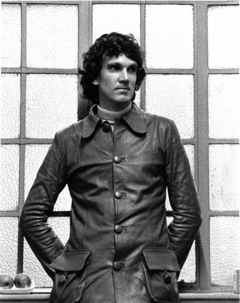 David Spicer: You said you were retiring a few years back, now you have three new plays opening in one year. Have you discovered the elixir of life?
David Williamson: Well, yes, it is a drug I use for Atrial Fibrillation (abnormal heart rhythm). I was having bad heart problems in 2005 and had to be hospitalised six times. One of the chambers of my heart would stop pumping and it happened quite regularly in stressful times when I would start rehearsals for a play. Then I was put on this drug and it happened to work. Since then I have had no re occurrence and feel full of life again. I have always loved writing. I have not done a Nellie Melba; I have got to extend my working life, thanks to modern medicine.
DS: Don Parties On marks your 40th anniversary as a playwright. Can you revisit the hunger that you had at the time?
DW: I have still got the same intense love of creating something on stage that has meaning to an audience and never lost it. I thought because of the circumstances of the last election it was likely to be a highly fascinating one. I also wanted to revisit what has happened to Don and his friends, and also what happened to the country.
DS: How has life treated Don?
DW: Don in Don's Party had a young infant Richard. He is now 42, with deep marital problems, and turns up on election night. His daughter is also there and a new girlfriend arrives, so it is mayhem. So as well as the election, Don and Cath try to sort out their son's problems.
DS: When did you decide you wanted to write a sequel?
DW: I did the first draft before Kevin was deposed. So I had to make my guess at what would happen. My guess was that Kevin would be re-elected with a small majority. It did not turn out that way, but the issues facing Australia at that stage were interesting and important. These issues included Labor caving in on the Carbon Tax, which challenged Labor supporters to maintain the faith.
DS: Were you disappointed with Kevin Rudd?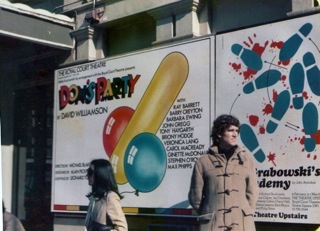 DW: Given the high hopes when Rudd was elected, there was a crushing disappointment in the end. Not everyone thought Rudd being deposed was unjustified. The more you heard about his management style, you thought the country was being run by two 30 year olds in his office. Labor were in a terrible corner and did what they had to do.
Australia itself is not in a tragic situation. The economy is doing well. At one level the Rudd Government did everything right with its fiscal stimulus, apart from the Pink Bat fiasco, but the schools spending was not nearly the stuff up (the Opposition) would have us believe. It will be a boon to our children for 40 years, but it was painted as another disastrous stuff up.
Australia is sailing pretty well. Under normal circumstances that economic performance would have got a Labor Government back with no problems what so ever, but this particularly virulent attack in Murdoch press took its toll. Rudd was revealed as not the right personality to lead a nation. He may make a very good Foreign Minister, but he was not collegiate at all. One of the great strengths of Hawke was that he listened to all opinions. Rudd was the wrong man chosen for the wrong job. He was highly intelligent. His managerial style made him hated and you can't continue with that level of dislike amongst the troops.
DS: How has life treated some of the other characters in Don's Party? One of the most charismatic was Coolie – known as being a little wild, chauvinist and sexist. I understand he is now a partner in a legal firm?
DW: Coolie has now got emphysema and turns up with an oxygen tank and extremely right wing views, not shared by the other stalwarts.
DS: Do they perform as well 40 years later?
DW: There will still be plenty of performance even if it takes a whiff of oxygen. Passions about the way the country is heading are just as strong, if not more so. I think there is a sense amongst people of the left that Australia is shirking its responsibilities; putting off the carbon tax while the earth fries. 2010 is going to be the hottest year on record ever. The world has had a wonderful carbon party for the last 100 years ago with amazing cheap and plentiful fuel. The writing is on the wall and no political party is prepared to look it in the eye and do something.
I have much more of a sense of looming disaster than it was 40 years ago. Our profligate consumption is catching up. It is mathematically impossible for world keep growing at 4%. Our generation of baby boomers is the most fortunate generation on earth, which is a key theme of the play. You can't help get angry at people behaving like an Ostrich. It is something I think about now that I have 10 grandchildren.
DS: With such a serious theme, can audiences expect your trademark humour in this play?
DW: Yes there will be a lot of laughter. I love the quirks of humanity and ego. I love the way people behave socially.
DS: Looking back at the totality of your career – the fact that you have never had any trouble getting any play staged - has that helped you develop your writing quality?
DW: Some plays have been better than others, but the thing that kept me writing is that audiences still keep coming. If I had nothing left to say then I would give up. I feel just as scrupulous in doing the very best I can. I don't think I will slam out something and somebody will put it on. What I work for is the magic moment when a piece of drama means something for an audience. That's why I write.
David Williamson's Don Parties On plays at the Arts Centre, Playhouse, Melbourne, from January 8 to February 12. See Details.
A Sydney Season follows at the Sydney Theatre from February 17 to March 8. See Details.
Cast: Garry McDonald (Don), Tracy Mann (Kath), Georgia Flood (Belle), Robert Grubb (Mal), Darren Gilshenan (Richard), Frankie J. Holden (Cooley), Diane Craig (Helen), Sue Jones (Jenny), Nikki Shiels (Roberta). Director: Robyn Nevin.
Images: Top three images are of David Williamson and the Don's Party cast in London at the time of the 1975 Royal Court production.