The Australian Ballet: 2014 Season
The White Stripes, a flying goose and a touch of exotic India
The Australian Ballet launched its 2014 season in Melbourne today (September 3) at its Production Centre in Altona, recreating the moment from The Nutcracker where Clara is transported to the Land of the Sweets by a giant flying goose!
The Nutcracker is just one of the productions featured in the 2014 season, alongside three more full-length ballets, a classical double bill and a contemporary triple bill.
Artistic Director David McAllister said audiences were demanding more ballet than ever.
"Audiences are telling us that they want more ballet and more choice of productions, so that's what we're giving them in 2014! We've added even more repertoire into our Brisbane, Sydney and Melbourne seasons to sate the public's appetite for ballet," said McAllister.
"It's also an opportunity to showcase the versatility and artistry of our dancers, who can't wait to sink their teeth into this season – with roles like Manon, Clara and Solor in the mix! And personally I'm delighted with the diversity and artistic depth of the 2014 program."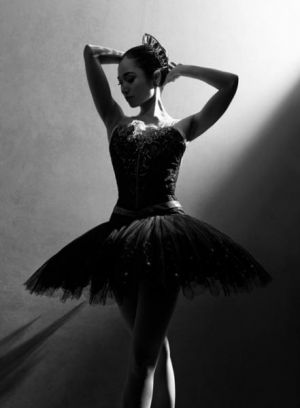 What's in store for the 2014 season:
• Sir Kenneth MacMillan's Manon
• Imperial Suite
• Chroma
• Bodytorque.DNA
• Alexei Ratmansky's Cinderella
• Stanton Welch's La Bayadère
• Peter Wright's The Nutcracker
The Australian Ballet begins the year with Manon, Sir Kenneth MacMillan's ballet that proves that all that glitters is not gold. The naïve heroine goes from rags to riches and back again in visits to Brisbane, Melbourne and Sydney.
David McAllister describes Manon as "A very human ballet with four central characters who are relatable and real. Sir Kenneth MacMillan is a master storyteller and audiences will be swept up in the drama of this tragic love story."
The classical double bill Imperial Suite combines George Balanchines's Ballet Imperial with Serge Lifar's Suite en blanc; it's a cosmopolitan ballet tour to New York, Paris and Russia. This bill will be performed in Brisbane, Melbourne and Sydney.
Of Imperial Suite, David McAllister says "George Balanchine and Serge Lifar defined ballet in their time so this is a dream season for devotees of classical technique. It will be a tutu-fest!"
Chroma is the name of both the bill and one of its works: the premiere of Wayne McGregor's 2006 work mixes ballet with The White Stripes.
"Being a choreographer is one of the most challenging creative professions," David McAllistersays, "and this season includes three of the best artists of our day: Wayne McGregor, Jiří Kyliánand a brand new work by Resident Choreographer Stephen Baynes. Audiences will be treated to McGregor's breakthrough work Chroma; Kylián'scomplementary Sechs Tänze and Petite Mort; and a brand new work by Baynes.
Bodytorque visits to Melbourne for the first time in its 10 year history.
Audiences will experience a program of new works created by some of the country's most promising choreographers, who have been assigned the theme of "DNA" as their inspiration.
"I can't believe we will be presenting our 10th Bodytorque in 2014!" McAllister says. "To celebrate, we're bringing the program to Melbourne for the first time. Dance is something that is a fundamental part of who we are; we're born with dance within us. Bodytorque.DNA is an opportunity to explore this."
Adelaide audiences will see Alexei Ratmansky's full-length Cinderella, its world premiere just two weeks away.
"Alexei Ratmansky is one of the most exciting choreographers in the world.' says McAllister, "He's famous for reinventing classics and his brand new Cinderellawith Jerome Kaplan is looking remarkable. We can't wait to share it with Adelaide audiences in 2014."
A new ballet by Resident Choreographer Stanton Welch, La Bayadère will feature lavish Peter Farmer designs and exotic Indian setting.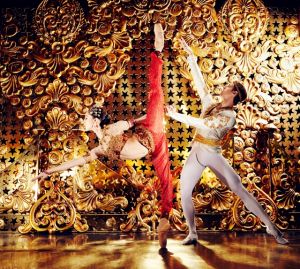 "La Bayadère represents the best of 19th-century ballet, a time in which the western world was fixated with staging stories in exotic locations," says McAllister. "We're thrilled to be presenting Stanton Welch's masterpiece in its entirety for the first time. A love triangle set in India, this is a work filled with stunning sets, colourful costumes and plenty of drama. It's also a chance to see the best of all ranks of the company on display."
Back by popular demand is Peter Wright's The Nutcracker.
"This production is the ultimate escapist fairy tale, a visual feast that will delight all the family," McAllister says. "It's just one of those magical productions that has that wow factor. This is our Christmas present to our audiences and we hope they unwrap it with gusto!"
Telstra will mark their 30 year partnership with The Australian Ballet in 2014 with a year of celebration, starting with the free outdoor concert Telstra Ballet in the Bowl taking place in Melbourne. This is just one of the activities planned, with more to be announced in 2014.
The Dancers Companywill tour regional areas in Victoria, Tasmania and Western Australia. In its 35th outing, it presents a Classical Triple Bill featuring Paquita, Rimbombo and Swan Lake Act III.
Images: (from top) Natasha Kusen and Andrew Killian in Petite Mort from Chroma; Miwako Kubota in Ballet Imperial from Imperial Suite; Robyn Hendricks and Ty King-Wall & Christopher Rodgers-Wilson and Imogen Chapman. Photography: Paul Scala