Making Australian Musicals Great
A new network to help develop Australian musicals has been born with a range of ideas including a million dollar fund to workshop new productions. David Spicer attended the symposium at the Victorian College of the Arts in September.
Composer/musical director Max Lambert was pulling no punches. "A lot of people in Australian musical theatre have no idea of what they are doing."
The composer of Miracle City has seen plenty of hits and misses. He worked on The Boy From Oz, Hot Shoe Shuffle, Strictly Ballroom and King Kong.
For a day, composers, producers, teachers, directors and theatre owners attended a well organised symposium to work out what has gone wrong in the past and how it can be improved in the future.
There are many gaps in the landscape. Australia's major publicly funded theatre companies (think STC and MTC) lack interest in developing Australian musicals.
Casey Bennetto composer/writer of Keating! (which was first developed at a comedy festival then further developed by Belvoir) said that "all of the recent hits have come from subsidised theatre."
Matilda was developed by the Royal Shakespeare Company, while the latest Tony Award winning musical, Fun Home, was developed by the Sundance Theatre Lab and New York's Public Theatre. These organisations have resources and expertise. They have mentors, dramaturgs, directors and actors to help the writers/composers of new work develop their musicals. They give the projects time to be developed before they are thrown to the wolves of the critical press.
Clearly Australia needs this infrastructure. Initiatives in the past have had limited success. Recipients of prize money and development grants have been steered to what might be described as more literary musicals with dark subject matter.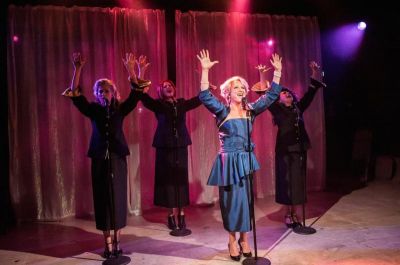 The Pratt Prize comprised a generous cash prize and workshop for a selected work. The first two recipients, Side Show Alley (2002) and Metro Street (2004), went on to have one professional season each but none since. The subject matter of both musicals was on the dark side – a murderous gay love triangle for Side Show Alley and breast cancer and divorce for Metro Street.
A few years later the Australia Council funded two initiatives, New Musicals Australia and Carnegie 18 at the Melbourne Arts Centre. Neither produced a musical that has been performed again more than once. If you look at the works selected, many were musicals that were dark and brooding or only fit into a festival program rather than the likelihood of having repeat productions.
Adding insult to injury, the organisers of Carnegie 18 told the Australia Council that "we don't need any more money. We have cleared out all the good musicals," according to a producer at the symposium.
Kris Stewart, Artistic Director of the Brisbane Powerhouse and New York Musical Theatre Festival founder, told the symposium that musical theatre deserves ongoing public funding.
"Music theatre is an art form. It should be funded," he said. "They should also be judged on their contribution to Australian culture."
He has had success in getting one-off grants for two new Australian musicals next year in Brisbane. "The Valley Burns, created by Brisbane's own Matt Condon and Ed Kuepper, is a piece of music theatre based in the Joh Bjelke-Petersen era."
The second project is GBH: Gonzo Bangkok Holiday. "Three Brissie girls will head to the heart of Bangkok's red light district and deliver their experiences as an absolutely unreliable narrative."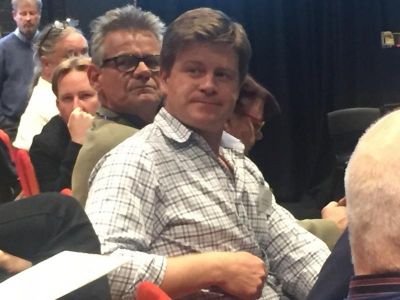 Paul Mason from the Music Theatre Board of the Australia Council said Government grants have come recently because of the quality of the works that have been produced.
"That is why Matthew Robinson got a fellowship (to develop his musicals)," he said.
New Musicals Australia has also been reborn at Sydney's Hayes Theatre. It received 48 submissions, two were selected for a workshop and one will get a production. The winners were The Detective's Handbook by Ian Ferrington and Olga Solar, and MELBA, by Nicholas Christo and Johannes Luebbers.
The latest incarnation of New Musicals Australia more closely resembles the successful development models overseas. It also leads to a staged production that has a pathway to future productions. The downside is that works at the Hayes are reviewed by critics as completed shows rather than productions in development.
Getting a reading for a new musical is much harder in Australia than the US. The symposium heard there are three or four readings a week in New York. Actors perform for concessional wages in "backer auditions", which puts them in the box seat if the show gets up, whereas in Australia more rigid awards make it challenging for writers to fund a professional reading.
A more viable option has been to workshop musicals in tertiary institutions. For many years WAAPA has developed new musicals. It pays creatives for two weeks and gives them first year students and facilities to conduct workshops and performances.
The VCA has had a similar program and Margot Fenley (Head of Music Theatre & Lecturer in Acting), who organised the symposium, announced a dramatic increase in assistance. Two pieces will be selected each year with the creatives given honorariums, student cast and facilities. This will include music theatre recording studios for the first time, to allow for the creation of cast recordings.
Federation University at Ballarat is now also regularly giving try outs to new musicals and The Australian Institute of Music did the first public performance of a locally written juke box musical Popstars.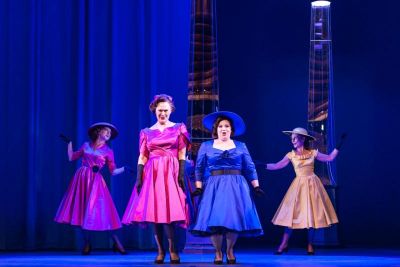 The VCA and WAAPA recently collaborated on the development of a new musical, A Little Touch of Chaos by Peter Rutherford and James Millar. It received assistance over five years and by all reports is exceptional. Yet it has not been produced since a brief outing at the VCA.
Why is this the case? Producer Neil Gooding expressed frustration at the main stage theatre companies' prejudice against musicals. He says if it had been a play then it would have been treated as a classic.
What is the subject matter of A Little Touch of Chaos you ask? Yes, you guessed right, a dark and brooding drama. The synopsis reads like this "a young man suffocated by the trappings of life in a religious sect in the mid 70s and his son, Tom, an agoraphobic sketch artist in 2011, forced to live at home by his condition."
Now let me make it clear, we should develop literary musicals with dark and brooding themes. They should receive Government funding. There have been plenty of global blockbuster musicals with dark and brooding stories. Think Les Misérables and Next to Normal.
But why only fund dark and brooding musicals? Why not also workshop the occasional musical that has wide commercial appeal due to the accessibility of the music and story, not necessarily only for a professional season but also amateur theatres, schools and colleges.
It is exceptionally disappointing that not one of the musicals developed by any of the programs over the last 15 years have had more than one repeat performance. In my Musical Spice column at the back this edition, I list the Australian written musicals that I represent that have dozens and dozens of repeat performances all over the world. All of this has happened without one cent of Government money.
In that spirit of private enterprise Jason Marriner stood up at the end of the symposium and made a swashbuckling statement. Don't wait for a Government hand out. Go out and raise the money from the private sector. He has proposed setting up a million dollar fund to workshop and showcase Australian musicals.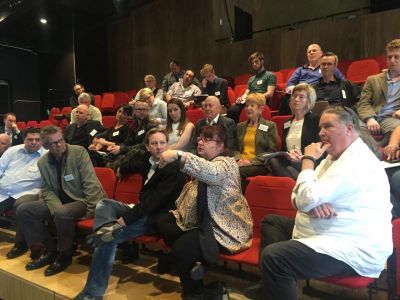 As CEO of the Marriner Group, he oversees four of Melbourne's iconic East End theatres, the Princess Theatre, the Regent Theatre, the Comedy Theatre and the Forum Melbourne.
The proposal came at the end of the symposium.
Mr Marriner urged participants to be ambitious and think about raising a million dollars to workshop ten Australian musicals, then seek to raise half the money needed to stage a full production every three years. Mr Marriner said he was confident of being able to raise the money in a short period. He dubbed the plan the 'Million Dollar Babies'.
An advocacy group has been formed including musical theatre director Gale Edwards, composer Max Lambert, Brisbane theatre manager Kris Stewart and Sydney producer Neil Gooding.
There are bright notes on the horizon. QTC and MTC are currently staging Ladies in Black and State Opera SA will premiere a musical adaptation of Cloudstreet.
Two new Australian written jukebox musicals will also have their first outings in 2016 Georgy Girl and Dream Lover.
Let's hope success breeds more success.
Images: VCA's A Little Touch of Chaos in rehearsal; Miracle City (photographer: Kurt Sneddon); Jason Marriner; Ladies in Black (photographer: Joseph Byford), and the audience at the symposium.
Originally published in the November / December 2015 edition of Stage Whispers.
Musical Spice column by David Spicer
In my feature "Making Australian Musicals Great" (above) I lamented the 'low batting average' for new locally written musicals being staged a second time, after going through *past government/philanthropic programs.
A brutal assessment might be that the musicals selected were the best on offer but simply not good enough.
Another reason might be that the subject matter for works selected for development has been less commercial, or literary, with darker themes.
There is always going to be a low success rate. There are many stories of famous flops on Broadway from the best credentialed of writers and producers. Most new musicals do not recover their investments.
Even so, these programs need to demonstrate that the work they help develop has an ongoing audience.
Australian written musicals with entertaining stories and accessible music can be very successful.
Musicals based on pre-written songs such as The Boy From Oz and Shout! The Legend of the Wild One do best.
Very commercial youth oriented jukebox musicals such as Back to the 80's are performed all over the world every year.
But what of entirely original musicals?
Maverick Musicals boasts of the thousands of performances of Man of Steel since it was written in 1978.
Would a spoof about Superman have been selected for development by a past Government funded development program? It would probably be deemed not of 'high enough quality'.
Here are some experiences from my theatrical agency.
Paris by Jon English and David Mackay – a musical based on the Trojan War - has had 25 seasons in four different countries. It had a production this year in Germany and will be staged next year in Warragul.
Beach Blanket Tempestby Dennis Watkins and Chris Harriott - a surf rock musical inspired by Shakespeare - had half a dozen productions in the first year it was released.
Boy's Own McBeth by Grahame Bond - a musical comedy set in a school - will be revived again next year.
The three musicals listed above have international themes, accessible music and none received any development grant.
What about Australian musicals based on local stories?
Sadly the more distinctively 'Australian' the subject matter, the harder it is to get amateur theatres and schools excited about them.
Keating the Musical toured Australia for two years but has only been produced five times since then (happily twice this year, including one in Thirroul, NSW, in November).
Whilst Shane Warne the Musical by Eddie Perfect has great music, comedy and the potential to bring in a new audience – the cricketer is not popular (yet) amongst music theatre types.
Let's hope the batting average for Australian musicals improves in the years ahead.
(I have been careful to critique *past programs. The new incarnation of New Musicals Australia will have its first work staged at the Hayes Theatre next year.)
STOP Press: The Australia Council has given the Hayes Theatre a further $150,000 to develop new Australian musicals.