Beauty and the Beast for Brisbane and Melbourne
Brisbane and Melbourne audiences will experience the romance of Disney's Beauty and the Beast when the much-anticipated respective seasons of the hit musical opens in Brisbane in February 2024 and Melbourne in June 2024. The last time Beauty and the Beast played for Melbourne audiences was nearly three decades ago, when it premiered in 1995. This will be the first time the show has ever played in Brisbane!
A waitlist to be first in line for tickets in both states is now open at www.beautyandthebeastmusical.com.au
Brisbane: Those who sign up prior to Friday 13 October 2023 will get priority access to tickets with pre-sales beginning on Monday 16 October 2023.
Melbourne: Those who sign up prior to Friday 10 November 2023 will get priority access to tickets with pre-sales beginning on Monday 13 November 2023.
The new production of Beauty and the Beast will play at Brisbane's Lyric Theatre, Queensland Performing Arts Centre (QPAC) and Melbourne's Her Majesty's Theatre.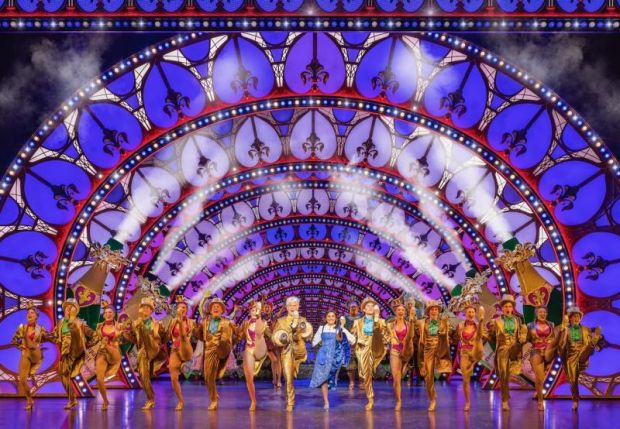 Reviews have remarked on the cutting edge technology, fabulous costumes and big Broadway-style dance numbers paired with music by Alan Menken, Howard Ashman and Tim Rice.
President & Producer, Disney Theatrical Productions, Thomas Schumacher said, "We are thrilled to return to Brisbane and Melbourne with Beauty and the Beast, as re-imagined by members of the brilliant original creative team. This beloved show – and Belle herself – are somehow as contemporary today as when the film premiered in 1991, even more meaningful to those who first discovered them decades ago and to new generations. Each time we've returned to Australia over the last quarter century we see audiences grow larger and more appreciative and the deep pool of extraordinary home-grown musical theatre talent grow even deeper. We cannot wait to bring this cherished story to two of our favourite Australian cities once more."
Based on the 1991 animated film, the original production of Beauty and the Beast played for more than 13 years on Broadway, remaining to this day one of the top 10 longest running shows in Broadway history, and touring to 37 countries worldwide.
The 2017 live-action retelling of the animated classic starring Emma Watson quickly became the highest grossing live action film musical of all time, a record beaten only by The Lion King live-action release in 2019.
With spectacular new sets, costume designs and state-of-the-art technology fused with this classic story, the romance of Belle and her Beast will be brought to life on stage by an all-Australian cast, starring Shubshri Kandiah as Belle, Brendan Xavier as Beast and Rohan Browne in the role of Lumiere.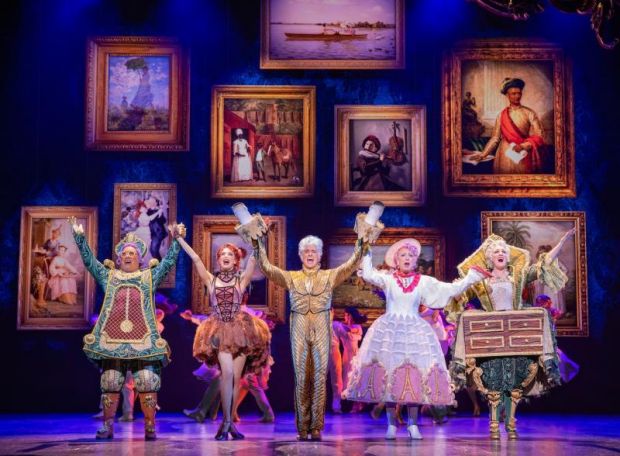 Jackson Head will step into the role of Gaston, Cogsworth will be played by Gareth Jacobs and Jayde Westaby will play Mrs Potts.
Nick Cox joins the cast as Le Fou and Rodney Dobson will play Belle's father, Maurice. The role of Babette will be played by Hayley Martin, with Alana Tranter will play Madame.
The original Australian production of Beauty and the Beast opened in Melbourne at the Princess Theatre in 1995 starring Rachel Beck in the role of Belle, Michael Cormick as the Beast, a young Hugh Jackman as Gaston, and the late Bert Newton as Cogsworth. The production played for over two years across Melbourne and Sydney and won the 1996 ARIA Award for Best Australian Soundtrack/Cast/Show Release.
Members of the creative team from the original Broadway musical have returned to reimagine this classic tale. Olivier Award nominee Matt West directs and choreographs, leading a team that includes original composer Alan Menken, lyricist Tim Rice, book writer Linda Woolverton, scenic designer Stan Meyer, costume designer Ann Hould-Ward and lighting designer Natasha Katz. The team collectively received five Tony® nominations and a win for Hould-Ward's costume design, when Disney first debuted Beauty and the Beast on Broadway 28 years ago.
www.beautyandthebeastmusical.com.au
www.facebook.com/beautyandthebeastthemusicalau
@BeautyMusicalAU #BeautyMusicalAU #BeOurGuest
Images from the Australian production. Photographer: Daniel Boud.