BMF Brings Waves of Beautiful Music to the World
Kitty Goodall reports.
The 4th annual Brisbane Music Festival (BMF) is back for 2021 running from February 12 through to December 12. BMF's 48-person creative team is presenting 24 events (including seven world premieres) across 11 venues, all supported by a comprehensive 'pay to play' digital offering.
It's great to see the clever contingency plans arts companies are putting in place for 2021 scheduling. Brisbane Music Festival is tackling uncertainty in two smart ways: waves of scheduling throughout the year instead of one or two weeks of concentrated Festival activity, and plenty of digital content. Stage Whispers was invited to the launch of the innovative 2021 season, hosted by Artistic Director and acclaimed pianist Alex Raineri.
"In an ordinary year we would be bringing musicians from around the country and some international artists to Brisbane to perform for Brisbane audiences," says Alex, "Last year was very much a 'flip'. We presented an entirely Brisbane cast of performers to an audience of 'the internet'. It was very exciting to expand our reach in that manner. We had people tuning in from over ten countries around the world, so it was a very exciting time for us despite the strangeness of it all."
The digital accessibility is set to continue even after all lockdowns lift. If you're one of our many readers who can't make it to Brisbane, you'll be delighted to hear all of the BMF shows will be available to view online. Plus, there are four events especially produced just for digital viewers: Enoch Arden which combines the poetry of Alfred Lord Tennyson with the music of Richard Strauss, Something's Come Between Us which will see sibling duo Alex and Laura Raineri collaborate across the internet – she in the UK, he in Brisbane – performing an eclectic mix of music spanning Broadway musicals, jazz standards and pop favourites, Mythology of Naked Flesh described as an adults-only 'exploration of sensuality, slowly over the course of the show transfiguring its sentiments to the erotic', and Both Sides Now in which vocalist Tabatha McFadyen will sing songs by Patti Smith, Joni Mitchell, Marianne Faithfull, Shirley Bassey, Carole King, Marlene Dietrich, Nina Simone, Björk, Edith Piaf, and other influential women.
The aforementioned waves of Festival will take place from February to May, then July and August, with two final bursts of music in October and December. First out of the gate for 2021 is Songs of Love and Death. Soprano Jane Sheldon will appear courtesy of the BMF's 2021 partnership with Opera Queensland in a program that promises to be haunting and enchanting in equal measure.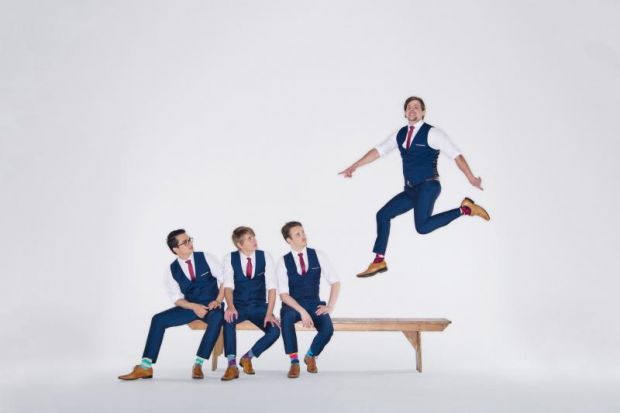 "This year's Festival very much embodies the ethos of the Brisbane Musical Festival, which is a two-part mission," Alex explains, "Firstly to present a balance of music both old and new and secondly to invite audiences into curious and non-traditional performance spaces, thereby incorporating something of the city of Brisbane into the Festival itself."
Possibly the most intimate of venues is the location for Crimson, which will be a solo piano performance by Alex in his New Farm studio in March. The recital will include music from composers from the 18th Century to today.
BMF's one touring event for 2021 will be Wonderland which was a hit with audiences in 2020. It's off to Bundaberg and Maleny in March. Then, not shy of a challenge, celloist Trish Dean will be accompanied by Alex on Piano as they perform the rarely attempted, full cycle of Beethoven's Sonatas for Cello and Piano in April.
There are three more shows planned for April: Celestial Spirits described as a 'celebration of concertos from the Baroque era', Butterflying with young performers, violinist Julia Hill and pianist Francis Atkins, who are sure to wow crowds with their prodigious talents and knack for expression, and Shepherd on The Rock featuring more young rising stars Jemima Drews (Flute), Dario Scalabrini (Clarinet) and Andre Oberleuter (Bassoon) performing a variety of European and Australian works.
In May, Archduke is taking place in the 4MBS Classic FM recording studio with Alex joining violinist Adam Chalabi and celloist Patrick Murphy to perform Beethoven's Archduke Trio. Then the festival takes a break for a couple of months, returning in July and August with seven spectacular live shows. The first will feature the hot, young and internationally famous Orava quartet. Orava is sure to be popular, especially with a younger crowd, so it's fitting they should be joined by the BMF young artists and Alex Raineri for the event.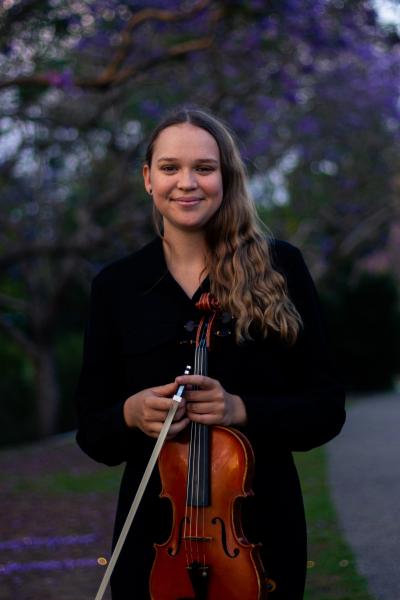 "Karin features Karin Schaupp, one of Australia's leading musicians and most celebrated guitarists. (We're) very excited to welcome Karin to the BMF family this year and in addition to a number of wonderful works we will be premiering a new work by Yitzhak Yedid for guitar and piano," Alex reveals.
The oddness that was 2020 is the theme of July's next BMF offering, How Strange the Change. Composer Erik Griswold's new work reflecting on the bizarreness of the year is preceded by a little Schubert, Mahler and Straus. Following that, Liza Lim Portrait Concert celebrates the work of one of Australia's great modern composers. Liza's beautiful composition style is influenced by ecology and transcultural ideas. Rounding out July will be The Lark Ascending, a showcase of six of the BMF Young Artists performing an eclectic mix of music that's sure to entertain and challenge audiences.
If you're yearning for some heavenly singing, then A Poet's Love in August is just the ticket. Soprano Sarah Crane, baritone Shaun Brown and Artistic Director Alex Raineri will leave you in a state of bliss with their performances of works by Schubert, Liszt, Schumann and Mahler. The final event for the middle of the year is Natsuko. Lovers of classical music will be familiar with violinist Natusko Yoshimoto, former concertmaster of the Adelaide Symphony Orchestra and past leader of the Australian String Quartet. Yoshimoto will be performing three works, Sonata for Violin and Piano, L. 140 by Debussy, Ravel's Sonata for Violin and Piano #2, and Franck's Sonata for Violin and Piano in A major.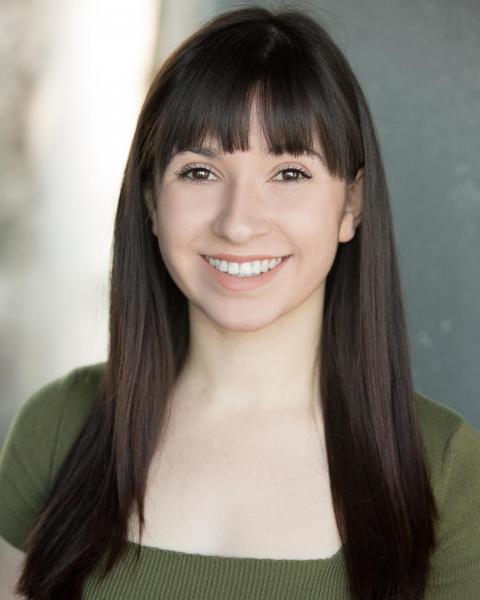 "We are presenting five shows at the Judith Wright Arts Centre…" says Alex of the December program, "We have Intercurrent which features Perth based percussionist Thea Rossen. A big feature of that concert is a new work by Jody Rottle, on which she will be collaborating with Thea to create throughout the year.
"We're very excited to be presenting Reception: The Musical which is a celebration of administration. It's an award-winning musical theatre piece starring Bethany Simons," he enthuses.
Following on from that, Alex Raineri will be performing solo in Girl with the Flaxen Hair. The talented pianist begins with Debussy's Préludes, Book 1, before giving us the world premiere performance of Melody Eötvös' Piano Sonata No. 2. Pianist Peter de Jager is also performing in a solo piano recital entitled Night Wind in December, the highlight of which promises to be Nikolai Medtner's mighty Night Wind Sonata. Bringing a dramatic close to the Festival is Trio Argenti. Flautist Monika Koerner, celloist Trish Dean and pianist Alex Raineri join forces for this event, about which Alex says, "We have some really beautiful works to play for you."
You can find out a whole lot more about the bounty of BMF musical delights that await you in 2021 and secure tickets for in person and online events at www.brismusicfestival.com.
Images (from top): Alex Raineri (Nick Morrissey Photography); Orava Quartet (Photographer Dylan Evans - Courtesy of Universal Music Australia); Julia Hill (Katelyn Gillard Photography); and Laura Raineri (Photographer: Michael Shelford).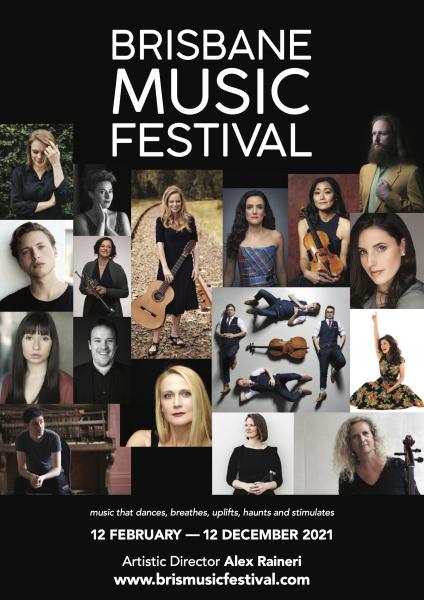 BMF at a Glance
February
12 - 13 Songs of Love and Death
Jane Sheldon and Alex Raineri
March
1, 3, And 5 Crimson
Alex Raineri
13 - 21 Wonderland
Katie Stenzel and Alex Raineri
28 Enoch Arden
Matthew Connell and Alex Raineri
April
23 Beethoven's Cello
Trish Dean and Alex Raineri
24 Celestial Spirits
Jenna Robertson, Sarah Butler, Natsuko Yoshimoto, Alex Raineri, Jemima Drews, Andre Oberleuter and Donica Tran
24 Butterflying
Julia Hill and Francis Atkins
25 Shepherd on The Rock
Dario Scalabrini, Jemima Drews, Andre Oberleuter, Francis Atkins, Alex Raineri and Jenna Robertson
May
8 - 9 Archduke
Adam Chalabi, Patrick Murphy and Alex Raineri
23 Something's Come Between Us
Laura Raineri and Alex Raineri
July
2 Orava
Orava Quartet, Alex Raineri and BMF Young Artists
23 Karin
Karin Schaupp, Trish Dean, Alex Raineri and BMF Young Artists
24 How Strange the Change
Sarah Crane, Monika Koerner, Alex Raineri, Sarah Butler, Brendan Joyce, Jonny Ng, Anna Colville, Katherine Philp and BMF Young Artists
24 Liza Lim Portrait Concert
Katherine Philp, Alex Raineri, Donica Tran, Andre Oberleuter, Dario Scalabrini
25 The Lark Ascending
Rebekah Hall, Julia Hill, Donica Tran, Harrison Swainston, Shuhei Lawson, Francis Atkins and Alex Raineri
August
6 - 7 A Poet's Love
Sarah Crane, Shaun Brown and Alex Raineri
19 Natsuko
Natsuko Yoshimoto and Alex Raineri
October
3 Mythology Of Naked Flesh
Katie Stenzel, Matthew Connell and Alex Raineri
31 Both Sides Now
Tabatha McFadyen and Alex Raineri
December
10 Intercurrent
Thea Rossen, Alex Raineri, Katherine Philp and Dario Scalabrini
11 Reception: The Musical
Bethany Simons and Peter de Jager
11 Girl with The Flaxen Hair
Alex Raineri
12 Night Wind
Peter de Jager
12 Trio Argenti
Monika Koerner, Trish Dean and Alex Raineri