Choreographing Grease
When Brisbane's Harvest Rain Theatre Company stage Grease at the Playhouse, QPAC, from May 6, Callum Mansfield's choreography will be a major feature of the production.
Callum's recent choreography credits for Harvest Rain include Jesus Christ Superstar, Joseph and the Amazing Technicolour Dreamcoat, Hot Shoe Shuffle and Cats, while his professional credits include assisting choreographer Geoffrey Garratt on the Melbourne production of Mary Poppins. Callum speaks to Stage Whispers about his approach to choreography in general, and Grease, in particular.
Q: Where do you get your inspiration from when choreographing a show?
A: Foundationally, the music. I am an avid fan of the physical and audible aspects working as one, so I like to let the music take the reigns on the choreography wherever possible. As for the actual choreography itself, I will throw myself into research and study about the genre or era that is connected to the production. When I choreographed Cats back in 2007, I remember developing a nose twitch and an arch in my back from spending so much time as a feline. For Grease my research is historical, rather than animalistic. The way people walked, let alone danced, in the 1950s is so recognizable that I can barely move someone from one side of the stage to the other without it being reinforced with research.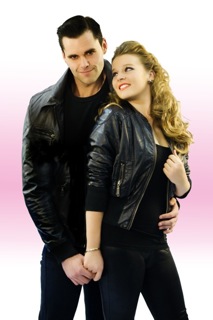 Q: Do you enjoy working on a show that is so era-specific like Grease?
A: I feel a little guilty for having so much fun playing around with the amazing genre of 1950s dance. In many respects, so much of the 1920s jive, charleston and lindy hop was still present during the 50s. However, thanks to popstars like Elvis, kids were being encouraged to challenge the typical 'hold hands and dance'. The rebellious teenager was born, only to be supported by sex, drugs and rock and roll. It really was a wild era of culture, let alone dance!
Q:How do you go about creating the choreography for a production?
A: After sinking my teeth into the genre, I sit down with the set design, a notepad and pen and sketch my way through the show's formations. This is where I let the music drive my imagination as I plot the characters and jot down ideas. It is only once I have completed this exercise that I even think about getting up and physically choreographing movement for the show. Starting with research, conceptualising and then formational blocking is the secret to building choreography that actually means something and has depth, but shhh... Don't tell anyone!
Q:What would your advice be to up and coming choreographers?
A: To quote one of my favourite choreographers, 'Dancing without acting is nothing more than animated wallpaper' (Bob Fosse). My advice for up and coming choreographers would be to pursue the inseparable elements of dancing and acting. Contrary to popular belief, a choreographer should be as much of a director as they are a choreographer. Movement without motivation and purpose belongs on wallpaper. Become a good choreographer by becoming a good director who can dance.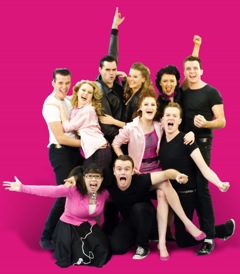 Q: What has been your favourite show to choreograph so far?
A: I recently had the opportunity to assist the choreographer on the Australian production of Mary Poppins, and get to know Matthew Bourne's choreography quite well. This was an inspiring experience as I already admired the creative uniqueness of his work. Aside from this, working as the director on Hot Shoe Shuffle with choreographer Mark Hill fed the tap-shoe-shaped hole in my heart for about 3 months. But then there's Cats... Oh it's too difficult to choose! Each production brings its own set of challenges and mountains to climb.
Q:What can audiences expect from this production of Grease?
A: Audiences can expect high energy, spectacular musical numbers and breathtaking performances from this production of Grease. It's going to be huge. Add to that the incredible vocal talents of Luke Kennedy as the Teen Angel and you've got a recipe for a great night at the theatre! Musical theatre is alive and well in Queensland – if you're from down south and you haven't had the opportunity to experience a Queensland production at QPAC yet, this is definitely the show to come and see!
Grease plays from May 6 - 22 at the Playhouse QPAC