Come to Where I Am – Australia
After a rigorous selection process, sixteen new plays about the places we live are destined for both live performance and digital distribution for Come to Where I Am – Australia, the new writing and performance initiative from Paines Plough and Critical Stages Touring.
In response to a rapidly changing world, where all touring and live performance is currently on hiatus, Paines Plough launched Come To Where I Am. In partnership with theatres across the UK and beyond, 30+ new short plays from writers about the places they call home have been shared with online audiences as visual-audio pieces. All donations made to this project go directly towards employing writers to deliver more excellent new writing during COVID-19.
Come to Where I Am – Australia was initially created to support the development of seven new stories, engaging writers in regional and remote towns to craft a snapshot of what life is like in their part of the country right now. The program has been recently expanded to accommodate an additional nine writers thanks to a Covid-19 support grant from the Australia Council for the Arts and private donations.
The sixteen stories come from across the country and represent a mix of rural, regional, suburban and city experiences from a diverse group of authors that includes award-winners Samah Sabawi (VIC) pictured below right, Mary Anne Butler (NT), Jeanette Cronin (QLD), Vanessa Bates (NSW) and comedian Jon Bennett (SA).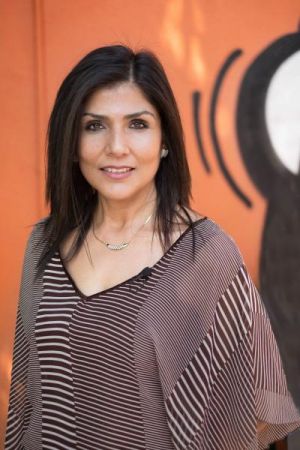 Highlights include a story of music and connection between generations in Western Sydney from James Elazzi (Lady Tabouli); a tree-change tale from Tahli Corin (One for the Ugly Girls) and Joshua Tyler (Top End Wedding); and a new piece weaving together old and new stories of the Noongar people from Wilman Noongar artist Ian Michael (HART).
The project is based on an exceptionally successful program from UK project partner Paines Plough. Since 2010 Paines Plough have engaged more than 160 playwrights with invitations to write and perform short plays about their home towns and the places that shaped them, distributed globally through their smartphone and tablet app – Come to Where I'm From.
The new Australian works will be produced as video postcards, filmed on location by the writers in the region they are writing about. It is intended that the short films will live beyond their initial digital premieres, with live performances to be staged at venues across the country when restrictions are lifted. They will also be hosted on Paines Plough's YouTube channel.
Chris Bendall, CEO of Critical Stages Touring said, "I couldn't be more excited to share this project, which started as a creative response to the lockdown, an inversion of our usual model of touring artists to perform for audiences in all corners of the country. This project gives us all an opportunity, from the safety our homes, to hear stories directly from the places that inspired them." Chris continued, "It's been a joy to work with Paines Plough, a company I have long admired for their deep commitment to new writing and regional audiences. I hope that this is just the beginning of our relationship with them, and I also hope that our collaboration with these wonderful artists and their work continues beyond the digital form, so that when our theatres re-open we will be able to present these new works to live audiences in the very places that inspired them."
Charlotte Bennet and Katie Posner, Joint Artistic Directors of Paines Plough, said "We are so delighted to be working with Critical Stages on the International arm of Come To Where I Am. This project gives us an opportunity to share stories from a group of outstanding writers that we may not have been able to connect with otherwise, and we are so excited to be able to platform their voices through our digital channels. We are looking forward to growing our relationship as two national touring companies who share a commitment to developing writers and championing new stories."
Come to Where I Am – Australiais part of a broader digital production and engagement strategy undertaken by Critical Stages touring in response to the pandemic. The first episode of Come to Where I Am – Australia will premiere on the Critical Stages Touring website, social channels and streaming service Vimeo and on the Paines Plough YouTube channel on Wednesday, August 19th.
Facebook & Twitter: @criticalstages
Instagram: @criticalstagesau
Facebook: @painesploughHQ
Twitter & Instagram: @painesplough
ABOUT THE SELECTED WRITERS
James Elazzi - Western Sydney NSW | Tharawal country
James' writing seeks to find a balance between his experience of Australian culture and his Lebanese heritage. A catalyst in James' work is the universal idea of obstacle and transition where characters ebb and flow through themes of family, culture and nudging the status quo. He has been a finalist for the Silver Gull Play Award for Son of Byblos; is currently part of Sydney Theatre Company's Emerging Writers Group; and his play Lady Tabouli enjoyed sell-out seasons as Griffin Theatre Company's Batch Festival and the National Theatre of Parramatta in 2019.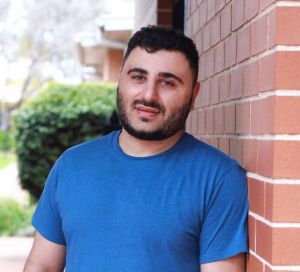 Margaret Davis - Blackheath, NSW | Gundungurra country
A performer, director and writer, Margaret has been creating stories since the 1980s. She was Assistant Director of the State Theatre Company of SA and Artistic Director of Riverina Theatre Company, and has directed productions in theatres around Australia. Margaret works extensively with local artists to craft new stories and experiences. She draws inspiration from her many projects including artist and performance groups in the Blue Mountains and recently as Guest Director at the Originate Project at Q Theatre Penrith producing Push Me, Pull Me.
Peter Matheson- Maclean NSW | Yaegl country
Peter's experience with Australian stories extends back over a 20+ year career of dramaturgy and writing. He has assisted some of the country's most respected and innovative theatre makers to bring to life stories from emerging and established authors alike. He has worked dramaturgically with companies including Belvoir, Darwin Theatre, La Boite, NORPA, Riverside Theatres, Yirra Yaakin and QTC amongst many more. The covid-19 period has inspired Peter to return to his playwriting roots.
Vanessa Bates- Newcastle NSW | Awabakal country
Vanessa's previous works include A Ghost In My Suitcase, Trailer and Checklist For An Armed Robber. She has been the recipient of a NSW Premiers Literary Award, and a 2019 AWGIE Award for Theatre for Young Audiences. Her works have been produced at theatres across the country including Malthouse, Barking Gecko, Black Swan Theatre and STC. She is an AWG Playwrights Committee member, a NIDA Playwrights Studio graduate and one seventh of playwrights' company 7-ON. Vanessa is also currently writing The One, under commission for Ensemble Theatre Sydney.
Vanessa is based in Newcastle, a port city in the largest regional centre of NSW.
Mary Anne Butler- Darwin, NT | Larrakia country
Mary Anne is a multiple award-winning writer and artistic director. Her play Broken won the 2016 Victorian Prize for Literature, a Victorian Premier's Drama Award and the NT Chief Minister's Book of the Year. Four of Mary Anne's plays have won NT Literary Awards for Best Script (2010, 2014, 2018 & 2019) and her work Lost Hearts is on the NSW HSC Theatre Curriculum list. She is a Sidney Myer Creative Fellow, Arts NT Fellow, Winston Churchill Fellow, Regional Arts Fellow and Asialink Fellow. Mary Anne is currently co-Artistic Director of Knock-em-Down Theatre
Tessa Rose- Palmerston, NT | Larrakia country
Tessa is a writer and performer from the remote Indigenous communities of the Daly River and Peppimenarti in the Northern Territoru. Her most recent work includes her one-woman show The Daly River Girl, created for the Adelaide Fringe Festival 2020. The work received the weekly theatre award laurel. Tessa is currently working on a German-Australian telemovie, Barefoot Through Australia. Her film and television credits as a performer include Top End Wedding; Bloom; Kiki & Kitty; Glitch; Cleverman and Redfern Now.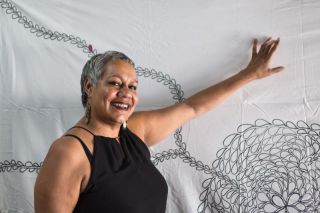 Kathryn Ash- Cairns, QLD | Bama country
Kathryn is an award-winning playwright, dramaturg and actor. She is a co-founder of JUTE Theatre Company, where she has worked on projects for over 25 years. Kathryn has had over 12 professional productions of her work, including Bag O' Marbles for Queensland Theatre Company directed by Michael Gow, winner of the ANPC New Dramatists Award in 2001. Her work has been workshopped at three national conferences, and she has currently four published works. She is currently full time Creative Producer for JUTE's writing programs and dramaturg-in-residence there.
Merlynn Tong- Brisbane, QLD | Meanjin/Turrbal country
Merlynn is an actor and playwright whose writing credits include Antigone (adaptation, Queensland Theatre), Good Grief (Queensland Theatre), SKIN (Dear Australia, Playwriting Australia), and The Big Mac (co-writer, development, Black Swan Theatre Company). Her one-woman-show Blue Bones won 6 Matilda Awards including the Lord Mayor Award for Best New Australian Work and Best Mainstage Production, and Merlynn was also awarded Best Female Actor in a Leading Role. She is also the prize recipient of Screen Queensland's Screen to Stage pitch, The First 10 Pages 2.0.
Jeanette Cronin- Caloundra, QLD | Kabi Kabi country
A graduate of NIDA, Jeanette is an actor, writer and dramaturg. She was the recipient of the inaugural Mike Walsh Fellowship. Jeanette's first play Tell Me Again premiered at The Old 505 Theatre in December 2014 and in July 2019 received a workshop and rehearsed reading at the Arcola Theatre in London. Her one-woman show Queen Bette co-devised with director Peter Mountford has been produced multiple times for Mardi Gras Sydney (Old 505), Hunter Valley Festival and at Gasworks Arts Park for Midsumma Festival. Her most recent works includeI Hate You My Mother (Old Fitz), and I Love You Now (Darlinghurst Theatre Co).
Alysha Herrmann- The Riverland, SA | Ngarrindjeri country
Alysha Herrmann is a parent, daughter of regional Australia, writer, theatre maker, creative producer and community organiser. As a creative practitioner, Alysha makes performances, installations, experiences, presentations, poetry, essays, digital exchanges and small moments of connection in public places. She has won numerous awards for her work using the arts to interrogate and explore community concerns and aspirations, including the 2017 Arts South Australia Geoff Crowhurst Memorial Ruby Award and the 2015 Australia Council Kirk Robson Award. Alysha writes about vulnerability, community, hope, grief and forgiveness.
Jon Bennett- Pinery, SA | Kaurna country
Jon is a multi-award winning comedic storyteller. His one-hour productions have been seen at over 120 festivals worldwide. He has written and performed eight comedy specials drawing on his experience growing up in South Australia and his many travels. His work has been selected for the 2019 New York Times Best Seller List (The Moth Occasional Magic), an Outstanding Storyteller Award (London Fringe, Victoria Fringe), and nominated for countless awards including seven nominations for a Just For Laughs Award at Montreal Fringe.
Alison Mann- Hobart, TAS | Nipaluna country
Playwright and performer Alison Mann has been the recipient of several awards including a First Draft Award from Playworks and a Melbourne Dramatists Emerging Playwright Award. She recently completed mentorships with Maude Davey and Tom Holloway, and is a part of the Blue Cow Theatre's script development program The Cowshed. Her most recent works include The Surgeon's Hands (Theatre Royal Hobart), She's Not Performing Well (Tasmanian Theatre Co, La Mama) and The Illustrated Girl for MONA's Dark Mofo Festival 2017. She is currently Blue Cow Theatre's playwright in residence and is a mentor for their young writers' program - Future Proof.
Samah Sabawi- Docklands, VIC | Kulin nation (Boon Wurrung and Wurundjeri)
Samah's critically-acclaimed work has won multiple awards including a Green Room Award for Best Writing for THEM, and two Drama Victoria Awards for Tales of a City by the Sea. Both works were selected for the Victorian Certificate of Education drama playlist. Sabawi is co-editor of Double Exposure: Plays of the Jewish and Palestinian Diasporas, winner of the Patrick O'Neill Award and co-author of I Remember My Name: Poetry by Samah Sabawi, Ramzy Baroud and Jehan Bseiso, winner of the Palestine Book Award. She is currently a Virtual Writer in Residence at Melbourne University's Union House Theatre.
Tahli Corin - Kyneton, VIC | Taungurung country
Tahli's writing credits include Bumming With Jane (2008 B Sharp, Belvoir) which won the 2009 Philip Parsons Young Playwright's Award. Her second play, One for the Ugly Girls was presented in Sydney (Old 505 Theatre), Melbourne (La Mama) and Adelaide Fringe (Tuxedo Cat). For Sydney Theatre Company, Tahli wrote The Arcade, which was presented as part of Money Shots, and Girl In Tan Boots was developed through STC's Rough Draft program before being presented as part of the Griffin Independent Season, and at The Basement in Auckland, New Zealand.
JoshuaTyler - Kyneton, VIC | Taungurung country
Joshua is a writer, actor and dancer. He co-wrote the hit film Top End Wedding with Miranda Tapsell. The film premièred at the Sundance Film Festival and was nominated for Best Film at the AACTA Awards. He has written for a number of Children's Television shows including Tashi and 100% Wolf. Joshua starred in and co-wrote two seasons of the comedy series Plonk (Stan). In 2019 he won the Screenworks' inaugural Regional Screen in LA Scholarship.
Ian Michael- Perth, WA | Whadjuk Noongar country
Ian is a proud Wilman Noongar man, writer, actor director and producer. He has worked extensively with companies across screen, theatre an cabaret including Malthouse, Yirra Yaakin, Ilbijerri, Melbourne Theatre Company, and Sydney Festival. Ian was awarded Melbourne Fringe Festival's Most Outstanding Actor in 2013 and 2015, Best Emerging Artist at Adelaide Fringe and received a Green Room nomination for Best Independent Production in 2016 for HART. Ian is a Resident Artist at Black Swan State Theatre Company of WA (2018-2020), is curating the Maali Festival, and co-writing the world premiere of York for Black Swan State Theatre Company of WA.
Ross Mueller- Geelong, VIC | Wadawurrung country
A graduate of the Victorian College of the Arts masters program, Ross has been a writer in residence with the Royal Court Theatre in London (2002); a guest lecturer at VCA; and is the Fresh INK tutor for ATYP in Victoria. His works have been shortlisted for an AWGIE Award, the Patrick White Award and nominated for five Green Room Awards. He is a recipient of the New York Dramatists Playwright Exchange (Concussion), and winner of the 2007 Wal Cherry Play of the year (The Glory). His most recent works include A Town Named War Boy, I Can't Even (Malthouse) and A Strategic Plan (Griffin).
ABOUT PAINES PLOUGH
Paines Plough tours new theatre to all four corners of the UK and around the world. Whether you're in Liverpool or Lyme Regis, Brighton or Berwick-Upon-Tweed, a Paines Plough show comes to a theatre near you. Paines Plough was formed in 1974 over a pint of Paines Bitter in the Plough pub. Since then they've produced more than 150 new productions by world-renowned playwrights like Stephen Jeffreys, Abi Morgan, Sarah Kane, Mark Ravenhill, Dennis Kelly, Mike Bartlett, Kate Tempest and Vinay Patel. They have toured those plays to hundreds of places from Bristol to Belfast to Brisbane. In the past three years Paines Plough have produced 30 shows and performed them in over 200 places across four continents. They tour to more than 30,000 people a year from Cornwall to the Orkney Islands; in village halls and Off-Broadway, at music festivals and student unions, online and on radio, and in their own pop-up theatre ROUNDABOUT. ROUNDABOUT hosts a jam-packed annual Edinburgh Festival Fringe programme and brings mini-festivals to each stop on a nationwide tour. Their Come To Where I'm From app features 180 short audio plays available to download free from the App Store and GooglePlay.
ABOUT CRITICAL STAGES TOURING
Critical Stages Touring's goal is to make outstanding theatrical experiences accessible to audiences across Australia and internationally. Their vision is to enable all communities to have the same access to high quality theatre, cabaret and performance as metropolitan audiences, and to foster a sustainable and diverse independent theatre sector. They support exceptional theatre artists in achieving their touring ambitions, and regional presenters to achieve their community and audience development goals. The company has been supporting artists and audiences around Australia for the past 15 years, extending the life of great independent theatre productions through touring and, in future, digital engagement. Over that time, Critical Stages Touring has partnered with a strong and ambitious pool of independent artists and earned a reputation for outstanding service with presenters. Their unique approach to supporting artists & audiences nationally was recognised by the Australia Council for the Arts, with the company one of only two nationally to be awarded National Touring Status from 2018-2020. This has provided presenting partners greater certainty in programming and enabled the organisation to support more artists and reach more audiences than ever before. Critical Stages Touring received the prestigious 2019 Touring Legend Award from Performing Arts Connections Australia (PACA), in recognition of their contribution to Australian regional touring.