Crazy For You at WAAPA
Following last year's smash-hit production of Anything Goes, The Western Australian Academy of Performing Arts is presenting the Tony Award-winning musical Crazy for You at the Regal Theatre, Perth.
Crazy for You is packed with the best-loved songs of Ira and George Gershwin including 'I Got Rhythm', 'They Can't Take That Away from Me', 'But Not for Me', 'Nice Work if You Can Get It', 'Embraceable You' and 'Someone to Watch Over Me' are just a few of the Gershwin tunes that light up this riotously entertaining comedy.
Coupled with these catchy Gershwin tunes are high-energy dance routines, all in the service of a classic Broadway tale: boy meets girl, boys falls in love, boy messes it up and spends the rest of the show trying to win the girl back.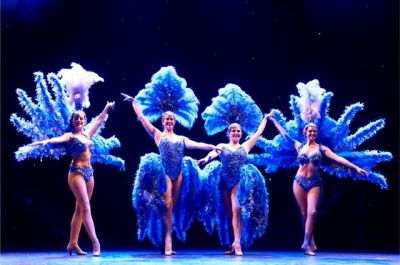 Performed by WAAPA's Musical Theatre students,
Crazy for You
is directed by Crispin Taylor, with music direction by David King, choreography by Jenny Lynnd, lighting design by Gavan Swift and set design by Steve Nolan.
"This is the ultimate musical," says director Crispin Taylor. "The songs are absolute classics, it's full of flashy dance numbers and the costumes and set are lavish."
"I didn't think we could top Anything Goes but the sheer scale of this production – the size of the cast and orchestra, plus the multitude of production and design students working so hard behind the scenes – is staggering. I feel like a general commanding an army!"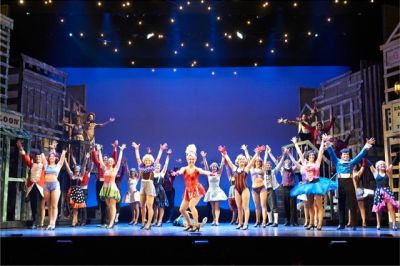 "This is by far the most ambitious production WAAPA has ever attempted in its 31 year history… it's going to be a great night's entertainment."
Crazy for You is showing at the Regal Theatre from Friday 10 to Saturday 18 June at 7.30pm, with matinees on Saturday 11 and 18 June at 2pm.
Photographer: Jon Green.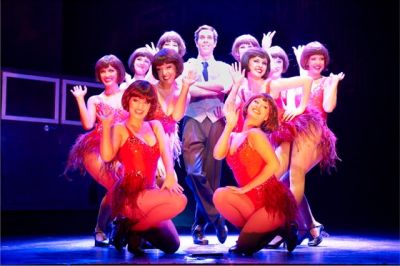 Performance Information
Friday 10 – Saturday 18 June at 7.30pm.
Matinees Saturday 11 and Saturday 18 June at 2pm.
Regal Theatre, cnr Rokeby Rd and Hay St, Subiaco.
Tickets are $61 Full, $51 Concession/Friends.
Ticketing information Regal Hotline 1300 795 012