David Williamson: Addicted to Playwriting
Managing Carmen – a play about a cross-dressing AFL footballer - is the latest blockbuster in the making from David Williamson, set to open in Brisbane, Perth and Sydney. Frank Hatherley meets Australia's best-known dramatist, without his high heels on.
David Williamson announced his retirement from playwriting in 2005. He was drained, he had a major heart problem, he'd been hospitalised half a dozen times and, anyway, he was "out of fashion".
Then, thanks to a new drug, he got better. And to his surprise his appetite for playwriting returned with a vengeance. "I actually love writing plays," he declares, "always have. I love the challenge of constructing a play and I love the exciting moment when it gets before an audience. It's been happening to me for over 40 years now and I'm addicted."
Impressively tall and looking fit for an addict recently turned 70, Williamson and I are chatting at Pearl Beach, an idyllic spot 90 minutes drive north from Sydney, on the NSW Central Coast. He has a family holiday house here.
We've met to talk about his newest play, Managing Carmen, which is getting two major professional productions before Christmas. One is a joint venture by the Queensland Theatre Company and Perth's Black Swan State Theatre Company, directed by the QTC Artistic Director Wesley Enoch. The other is at Williamson's 'home base', the Ensemble Theatre in Sydney, directed by its Co-Artistic Director Mark Kilmurry.
I have already reviewed two new plays by the prolific Williamson for Stage Whispers at the Ensemble this year – Nothing Personal and When Dad Married Fury. In 2011 there was Don Parties On from the Melbourne Theatre Company; and Rhinestone Rex and Miss Monica and At Any Cost? at the Ensemble. What's going on?
"I didn't mean to write so many plays in such a short time," he says apologetically, "that was a sheer accident. But, look, I'm still connecting as strongly as ever with my audiences.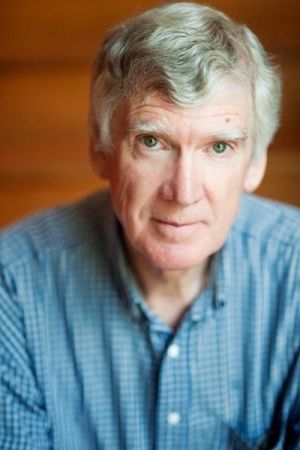 "I do think Kenneth Tynan was right when he said that unless theatre is attached with an umbilical cord to the society around it, it's not doing its function. I wish Australian theatre would get back to trying to say something about our own society and not just be the museum-piece theatre it's rapidly becoming."
He doesn't look angry when he says this. He's far too busy to get angry.
*
Not only does Williamson write a lot, he rewrites a lot as well.
"I usually cut about ten percent after the first reading," he says, "because there's nothing like hearing the actors actually reading the script to realise where the dead patches are. I say, 'Oh, my God, I said that five pages back — get rid of that!' I did a major, major rewrite on Fury last year."
When Dad Married Fury had started its life opening Perth's new Metcalfe Theatre. "I saw the weaknesses in my structure fairly glaringly. I thought, 'Oh, my God, no!' It was like Playwriting 1.01. I had actually put the wrong characters onstage."
So, among other big changes, he moved a character only spoken about in Perth right into the main action in Sydney where she became, in Williamson's words, "the moral centre of the play" (played by Lorraine Bayley).
"It was almost a different play when it opened in Sydney."
*
Williamson is always alert for new play ideas. He'd worked often with Robyn Nevin at the Sydney Theatre Company. Now based at the Melbourne Theatre Company, Nevin wondered if he would write a play for her "about people losing power and status as they get older".
He agreed and wrote Nothing Personal. Set in the world of publishing, it features a power tussle between two highly intelligent women — an older, established editor and her younger, upcoming rival. But Nevin turned it down. "She wouldn't do it," he says. "She felt it was too close to her own situation.
"Apparently Cate got annoyed at me, too." Cate Blanchett is Nevin's immediate successor as STC Director. "It never crossed my mind that the play could be seen to be about Robyn and Cate. Robyn had practically begged Cate to take over the STC. There was no back-stabbing, there was no knifing, whereas my play was all about machinations."
Although the STC/MTC declined to program Nothing Personal, they agreed on Williamson's request to hold a reading, with Kate Fitzpatrick reading the older part and, at Williamson's urging, Blanchett herself read the younger woman. "Look, it was an electric reading. Cate is a spellbinding actor. It would be my dearest dream to get her doing one of my parts." He shrugs. "But at least I've heard her do one in a reading."
*
Managing Carmen returns to the Aussie Rules football locker-room Williamson so successfully investigated in The Club, his landmark 1978 play that became a popular movie. As a Melbournian, the AFL milieu is one he knows well and cares deeply about. But his 2012 footy players will be going where his 1978 players feared to tread.
For Brent, team captain and star player, has an inconvenient problem — he's a cross-dresser, as addicted to wearing stockings and high heels as his creator is to writing plays. Now this is a cracker of a situation and I'm not at all surprised to learn that a movie version is already in the pipeline.
"Brent isn't gay," says Williamson cheerfully, "he's very heterosexual, as about 90% of cross-dressers are, but it's still sufficiently unusual for him and his manager and the rest of the team to be terrified if the word gets out.
"I happen to know there's been some very prominent, very prominent AFL players who've been cross-dressers but no one ever knew about them going out and about in public. So I know what I'm writing is not based on fantasy.
"Something like cross-dressing becomes addictive, in the same way that heroin becomes addictive, and the ultimate buzz for cross-dressers is when they appear in public and no one realises that they're male."
Williamson is suddenly insistent. "I'm not one, I can tell you! I've just researched this." I assure him that the thought had never crossed my mind. He smiles. "I'd be very conspicuous, wouldn't I?" The ultra-lofty Williamson in drag would indeed be hard to miss.
*
How come there will be two, virtually simultaneous, productions of Managing Carmen? QTC director Wesley Enoch tells me that in 2011 he asked Williamson for a new play and, of course, the writer offered him a choice of three.
"I felt that Carmen would really resonate with our audiences and what we wanted to do," says Enoch. "I know the tag line is 'it's about a cross-dressing football player', but for me it's actually about issues of tolerance — specifically, the intolerance of the media for anything different, and how it hounds our sports stars and political leaders. It's saying that the whole country has to learn about tolerance. And it's done in David's signature way of using satire and humour to get the story across."
So were the two theatre companies happy about sharing the premiere?
"I thought let's negotiate and we can both have productions. It's very rare for writers in this country to have two directors giving two different sets of ideas and production solutions for a new play.
"Ours will be a very different style of production. We're using an 11 metre revolve with massive projections and all that stuff, which you couldn't do at the Ensemble." That's for sure.
*
The daunting task of playing cross-dressing Brent on the Ensemble's pocket-sized thrust stage has gone to Leigh Scully, a nominated 'Best Newcomer' in 2007 for an earlier performance at the same venue. "The shoes of everyone in the front row are right in the light," he tells me.
A long-limbed 186 cm tall (that's six-foot-one in old money), the 26 year old says the role is "slap bang in the middle of my casting type". He seems to have not the slightest qualm about the peculiar demands of the role.
"I did mention in the audition that my mother had always said my break-out role would be as a cross-dresser because, growing up, she and my sister were always very jealous of my legs. I'd always muck around, do impersonations of people, often women. Well, your mother always thinks everything you do is brilliant, doesn't she."
How's his research going?
"For a start I bought myself a couple of size 12 high heels. I walk around the house most days in those. It instantly changes your whole physicality. I actually find walking in heels easier than standing in them. When you just stand on your toes you have to be in total control of your balance and your poise; you can't shift your weight in the ways that I usually like to do. Heels make your posture so great."
*
David Williamson is fiercely proud of his enduring box office marketability, of the very large audiences that are regularly attracted to his new plays, whatever the critical response.
"Critics don't like to reflect present audience taste," he says, "that's too mundane for them. They want to tell the audience that they're wrong, that there's much more exciting theatre happening in another direction.
"Wayne Harrison [former STC Director] said to me 'David, The Arts is more about fashion than the fashion industry. It doesn't matter whether people are coming to your plays or not, or still liking them or not, that's irrelevant to The Arts. It's about where the cutting edge is, and you're not at the cutting edge'."
Wesley Enoch sees it differently.
"David had to retire from the treadmill," he says. "He was required to write one peak play a year that the state theatre companies would do and make a lot of money from, that then supported them to do other work. He needed to retire from the obligation to support the whole Australian theatre world. I admire him for saying, 'No, actually, I want to be an artist; I want to be treated like an artist, not just a machine'. His creativity has just rolled on. He's fantastic."
*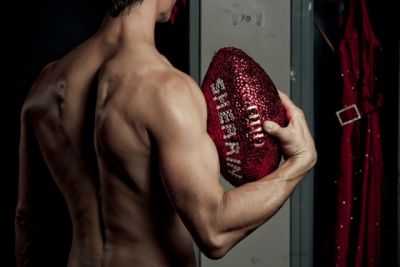 Williamson has recently delivered a new draft of Managing Carmen to Enoch in Brisbane, and presumably also to Mark Kilmurry at the Ensemble. Will the writer be able to resist further tinkering?
"I think it's in pretty good shape at the moment," he says, "and I'll be starting the screenplay fairly soon as well."
Meanwhile he's committed to finishing a secret major project. "I'm writing a Big One at the moment," he says, giving nothing away, "and that's certainly taking a lot of time and effort."
So don't expect this addicted playwright to slow down any time soon.
Managing Carmen plays its World Premiere season at the QTC from October 13 to November 4, 2012. Black Swan State Theatre Company presents a Perth season from November 10 to December 2. The Ensemble Theatre's Sydney Premiere season opens on December 6.
Article originally published in the September / October edition of Stage Whispers.