Director's Diary with Sam Strong
As Queensland Theatre prepares for its milestone 50 years of operation in 2020, it ends 2019 by celebrating the tenure of artistic director, Sam Strong, who leaves the company after four years. Strong and his team – from staff to board and stakeholders in the arts and corporate sponsors across Queensland – have been responsible for a range of headline-grabbing statistics, including: building an exciting new theatre; the highest selling show and season in the history of the company; the highest season ticket sales in 20 years; more world premieres than ever before; the highest selling new Australian play in 50 years; and a successful programme of putting more Queensland stories on stage and providing greater access to those stories in regional Queensland and interstate. Stage Whispers' Beth Keehn spoke to Sam before his farewell event at the company's HQ at Bille Brown Theatre last week.
Sam, it's well known that you have a legal background, but can you tell me what made you move from legal work to the theatre?
"Well, ever since I was in high school, I'd been interested in both areas – I wanted to be a barrister and then I started directing plays in high school. That dual interest carried on all the way through my undergraduate years at uni. I'd started directing plays in community theatre as I took up the usual legal path of 'Articles' – where a graduate position turns into a job. I used my annual leave to direct a show – it was a production of Patrick Marber's Closer at the Store Room when Todd MacDonald was artistic director – a great independent venue in Melbourne. I was sort of doing both in parallel – and then I went back and do Post-Grad Directing at the Victorian College of the Arts.
"I had this moment: I was working as a lawyer, but on the tram on the way home I realised I was reading a play, rather than the latest High Court decision … and I realised that I had to submit to what I was most passionate about. I need to commit to the kind of irrational career decision that is pursuing a life in the arts. I was tempted to do both – I was going to use my legal career to fund my independent theatre. It was a very good idea in theory but it failed very dismally in practice – although, there was a phase when I was working part-time as a literary associate at Belvoir and I was still giving employment law information over the phone. I think it's the nature of pursuing a career in the arts that you often need to have a day job to support yourself – and I was lucky enough that, for a while, I was using the law. But ultimately my directorial and my arts career didn't really kick off until I threw everything at my true passion – which is the arts."
Can you see any common denominators between the legal work and theatre directing?
"I actually think that my time as a lawyer made me a better dramaturge and director of new plays. The forensic attention to detail that legal training and practice can give you is something that can translate indirectly into an arts career. Also, my time more broadly in the corporate world has made me a more effective arts leader – I understand how those environments work and I think it's part of being a director that you need to be able to speak the language of the rehearsal room and the language of the board room, and probably the language of government as well – so, my legal career was quite helpful."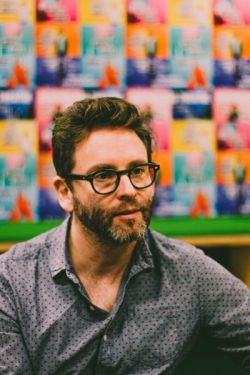 It's been a very successful time at Queensland Theatre, and I was wondering if any one area of change most contributed to that success – do you think that the ability to deal with an incredible number of stakeholders has been a contributing factor at all?
"Absolutely, and to focus on areas of change, the one that springs immediately to mind is the building – the new Bille Brown Theatre. I think that to be involved in every phase of that building – from its design through to its construction, choosing what show will open, and then directing that play – and every stage of the realisation of a new building is a great gift and something that I really enjoyed. It's a beautiful theatre to work in – so that is, literally, a concrete legacy.
"Another thing I'm very proud of is how we raised the profile of the company – in Brisbane and around the rest of Australia. I think the rebrand is incredibly important. Sometimes people can think of change in too narrow terms – they think it's just a change of logo or font – something on the outside of a building. But what was important about the rebrand of Queensland Theatre was that it was something that started from the ground up and involved, not just the leadership of the company – myself and the board – but the whole company. It was really a grassroots exercise that brought everyone along on that journey – but the ultimate goal was to raise the profile of the company in Brisbane. One of the key principles of the rebrand was to make sure that no one had any doubt about who was responsible for making the show – putting the identity of the company above any of the individual shows was really important. We also moved to one unified programme, rather than the multiple seasons of the past. We said we are just going to do eight shows, and all of those shows are equal. It was actually a much clearer way of communicating to our audience about what the company was doing.
"I think one of the great dangers in arts companies is that we talk very well to ourselves and we talk very well to our industry, but we don't talk as well to our audiences, and to people who aren't converted – so I'm proud of how directly and clearly and effectively we spoke about who the company was and what we were doing."
There's a huge appetite in regional Queensland for big, entertaining shows, but people can't always travel to the capital to see a show – so your regional programme must have played a part in your success as well.
"Yes and I think underlining all of that is an attempt to make theatre as accessible as we possibly can. The great benefit of theatre is that, while it has elite standards, it is still an incredibly accessible art form. And that was one of the other principles behind the name change and the rebrand – to make the place as accessible as we possibly can. There was a phase when a lot of arts companies felt they had to make their institutions look as elite as possible. That can put audiences off. But theatre is a beautifully welcoming art form and Brisbane audiences are beautifully welcoming. There was a really nice ability and an opportunity to throw open the doors to those lovely generous Brisbane audiences and welcome them into the place."
What's interesting about your career over the last few years has been the championing of creative collaborations you've instigated – working with musical theatre star Lucy Durack, comedy group Working Dog, and visual artist Callum Morton. There have been collaborations with Tim Finn (Twelfth Night and Ladies in Black), working with Dead Puppet Society (Wider Earth and Storm Boy) and co-productions with Melbourne Theatre Company.
"Theatre is a most collaborative art form – and I think we have sought out a lot of co-productions really and that's a way of extending the life of a work – and being able to reach more people. But it's also a way of injecting fresh ideas and energy and talents into our company, and our city and our state. Being at a company like Queensland Theatre, there's always a very delicate and ever-evolving balance between the local and the national – and indeed, the international. It's becoming more of a global market, and I very much took the approach that one of the best ways to nurture the local industry was to put it into the most meaningful exchange and dialogue that we could with the rest of the country, so that the work of great Queensland artists were not just seen in Brisbane or Cairns, they were seen all around Australia, and the world as well. That was a really important driver of the last few years. I think that the work being made in Brisbane and Queensland is extraordinary and it deserves to be seen much more widely."
Today's audiences can go to their local cinema and see a National Theatre production or an Opera from London; it's raising their standards and expectations. So, what's next for creative collaborations at Queensland Theatre?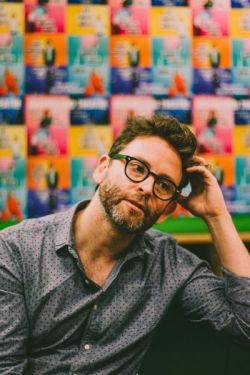 "The next frontier for Queensland Theatre is about its relationship to the small-to-medium sector. I'm very proud of the work that we did with Dead Puppet Society – Wider Earth and Storm Boy. I think those shows are shining examples of how a small-to-medium company and a major performing arts organisation can come together. Also the work with our resident company – Belloo Creative – is a wonderful example of bringing that company into the artistic inner sanctum of Queensland Theatre – not just creating work for the main stage, but actually being involved in the day-to-day operation of the company and in the leadership.
"My approach to leadership – whether directing or company leadership – is to surround myself with as many great voices as possible. We've involved a wide range of people intimately with the company – whether that's the 10-person national team, or someone like Paige Rattray, our associate artistic director. A lot of people have had a real say in the leadership of Queensland Theatre. I think, in terms of developing the next generation of arts leaders, we've given people a seat at the table and an ability to influence what's on at the company and to be part of its leadership."
Much of what you have done with the rebrand follows classic change-management principles – stakeholder engagement, involvement, giving people that agency in the company…
"Yes, it's not necessarily the sexiest and most outwardly visible part of what we did, but we involved the entire staff in a complete rewrite of the company's strategic plan and united the whole organisation so that it was clear about what it stood for, and was able to speak with one voice. I think that was a fundamental part of its success, but not necessarily obvious from the outside."
It takes time, but it's amazing what you can achieve when you talk to your staff!
"I did an interesting thing when I first arrived: I met with every single staff member, then I met with about 350 Brisbane artists in one-on-one meetings. It literally took a couple of months. I was talking to everyone about what the company was doing well and what it needed to do better. It was an amazing way to fast-track my knowledge of the Queensland landscape, but also fast-track the new vision for the company as well."
One of your goals was to address the cultural cringe in Brisbane – Oscar Wilde said 'The sun detests thought!' Do you think our climate could be partly to blame for this attitude?
"For me, it's more constructive to focus on what's possible in Brisbane, or what can only exist in Brisbane. For example, the traditional wisdom for the young graduate actor is that they need to go to Sydney or Melbourne – but that is actually wrong, because the opportunities that exist for them in Brisbane are probably greater. There's a unique psychology in Brisbane – and I think it's true of Adelaide and Perth as well – where people talk more about where particular performers are from. You go and see any show in Sydney or Melbourne, and the people on stage will be from another city, but no one really cares; that's not as true as Adelaide and Perth and Brisbane – and I understand why that's the case because those cities can sometimes lose people to other locations. But we are not just in an increasingly national environment, we are in an increasingly global environment – the market is much more fluid. And it's heartening to see people think more globally and nationally about their arts careers, rather than just focusing on the fiercely local."
While you are leaving the company, it's not 'goodbye' just yet – in 2020, you will be directing an old Aussie classic – Emerald City – and a potential new Aussie classic – Boy Swallows Universe – another world premiere. Is there anything you can tell us about the process of adapting this very new work for the stage?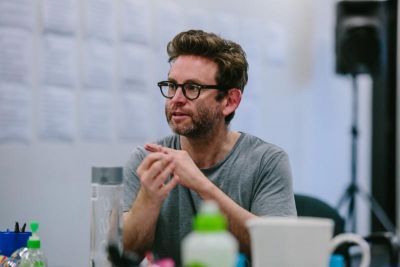 "It will be a new classic – and adapting Boy Swallows Universe for the stage is an incredible project to work on because anyone who's read Trent Dalton's novel will know that it has amazing narrative drive. Its story plays out like a thriller, and Trent has an amazing ear for dialogue, so you can take great parts directly out of the novel for the stage. Trent also writes wonderfully vivid set pieces that are almost inherently theatrical. It's a gift to adapt the novel for the theatre. But we are not doing our job properly in adapting that work if we are not adding theatrical value to it – doing it in a way that only theatre can. People who know the book will be satisfied by seeing the story play out on stage but will also be surprised by what the theatre has added to it. One thing's that's on our side is that first-person narrations lend themselves particularly well to theatre. Boy Swallows Universe is incredible source material, but we also want to bring that to life in a way that will make it even better than the novel, if that is possible."
David Megarrity won the Premier's Awards last year, and after workshopping his play The Holidays, he will see that work produced on the main stage in 2020. What is it like bringing these new works to life?
"The beautiful thing about curating a Queensland Theatre season is the breadth of experiences that we are able to bring under the one season umbrella. David Megarrity is a really unique artist – distinguished by multidisciplinary interests: he's interested in music, story, and imagery as well. If we can bring an artist as idiosyncratic and beautiful as David to the stage, at the same time as doing a bona fide blockbuster in Boy Swallows Universe – to be able to do both those things in one season (as well as all the other things) is really exciting.
"Bringing new Australian stories to the stage is a privilege and a gift and has been a really fundamental part of my entire career. I think I have always been more passionate in bringing new plays to the stage because they can show contemporary Australian society to itself in a way that no other medium can. Compare that to heritage art forms – go to an opera and you are watching music that's essentially unchanged for 300 years; see a ballet and you are probably viewing choreography that's been created by a man in the 19th century; but when you are watching a new play, you're watching a reflection of Australian society right now. The fact that we've broken audience records at the same time as doing more new plays than ever before very much warms my heart as an artistic director and as someone who's passionate about new stories. We have made the Queensland stage – and Australian stages – a more representative place. The fact that we've made the stories that we tell – and the audiences who watch them – more reflective of contemporary society is another of those things that I'm most proud of in my time with Queensland Theatre."