Don't Call Us …
Coral Drouyn looks at the dreaded audition process which all performers face at some time in their careers.
"God I hope I get it.
I hope I get it.
How many people does he need?"
Those are the ensemble's opening lines of the opening number in Michael Bennett's iconic musical A Chorus Line (the A was added by Bennett to jump alphabetically ahead of Fosse's Chicago in theatre listings). It's a show all about the audition process. If there is anyone out there who hasn't ever auditioned, then chances are you've chosen to live a normal life. For those of us in show biz, mostly we hate them, sometimes love them (if we get the part) and frequently love to hate them.
In the late 1950s and 1960s there was one young woman who queued in the 'cattle call' for every JC Williamson's and Garnet Carroll show. For ten years or more she got knockbacks … the dreaded 'don't call us'. Then at one audition she was told, "Thank you, we start rehearsals on Monday week. Who's your agent?" Looking confused she said, "I don't understand," and the director said to her "You're in. We want you for the show." Flustered, she shook her head and replied, "Oh I don't do shows, I only do auditions!"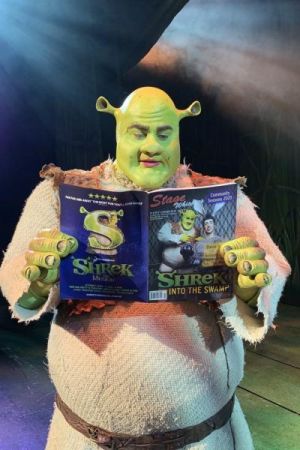 There's no definitive history of when auditions started, but we do know that Shakespeare auditioned players for specific roles, especially if they were playing female roles. In Victorian times, 'Ladies of the Chorus' first had to pass inspection of their legs (up to the knee) before there was any interest in dance skills, and a pretty smile, and a "well turned" ankle, were the main requirements.
These days most performers are triple threats - dancers, singers, and actors - and they all have agents who can negotiate an audition time instead of queueing in line for hours on end. Well, almost all.
Ben Mingay is green with success as Shrek in Shrek The Musical, but his very first audition, for Rent in Sydney, almost put him off show business before he got started.
"I was an 18-year-old bogan from Newcastle with no experience and no training, wearing a flanno," he tells me. "I travelled down to Sydney and stood in a cattle call queue for seven hours at Kinsellas. Finally someone came out and said, 'We're running out of time, so keep walking through the door, keep walking and sing the highest notes in your song (unaccompanied) then walk off, don't talk to the panel, and out the back door on the other side.' Well, being a bogan from Newcastle, I'd chosen 'Mustang Sally'. So I walked in without stopping and sang 'You've been running all over town' and out the door on the other side."
It took Ben nine hours to sing six words without getting any feedback. But look at him now.
Legendary star Nancye Hayes recalls her first audition(s) for Betty Pounder.
"I got call-back after call-back for Bye Bye Birdie. In the end I didn't get it because I didn't look like a teenage groupie."
She reminiscences, "I cried so hard my mother told me I had to toughen up or just be a secretary if I couldn't take rejection. But just a couple of months later Pounder herself called me and said, 'There's a place for you in My Fair Lady'. So, if you do a good audition, but you're not right for the show, they will remember you for something else."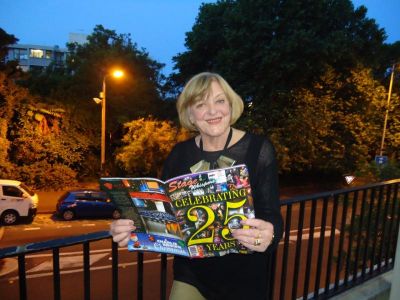 Nancye became our Leading Lady in so many musicals that even she was surprised when she was asked to audition for Showboat, thirty years later.
"They wanted to hear me sing," she tells me. "I'd been touring in a play, Mourning, for a year and my voice was very rusty. But I thought, well hopefully they all know me. When I arrived at the theatre, there wasn't just a couple of people sitting in the stalls. There were long trestle tables with about a dozen people, including the creatives from America, sitting in judgement like a jury. It was like the Spanish Inquisition and I thought, "Is this what young performers have to go through now? How terrifying."
Some American creatives have a hard time accepting just how excellent our Australian performers are, as Todd McKenney told me.
"I was in Singapore doing a Power Rangers show when John Frost called me and said that he wanted me for Crazy For You, but I had to audition for the American Director – so could I get myself to New York the following day. Talk about pressure!" Todd explains.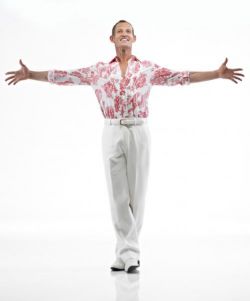 Todd threw his singlets and sarongs (it's steamy in Singapore) into a bag, and hopped on the first flight to New York, where it was freezing cold, and, because his room wasn't ready, he wandered the streets in his tropical gear, shivering.
"I was told not to prepare anything as they would provide the music, etc," he continued. "When I turned up to the audition the Musical Director asked me what I was going to sing. I flippantly said, "what have you got?" since I'd been told not to bring anything. The Musical Director cut me to pieces in front of all the creatives by saying, 'I don't know how it's done in your country, but in this town we come to an audition prepared!' "
Todd didn't pass the audition and it wasn't until six months later that he got to play the role, after the imported American lead was injured.
Poirot star David Suchet auditioned for the West End producer John Gale with dire consequences early in his career. He mumbled his name, which Gale clearly didn't hear, and then announced he would do Mark Antony's famous speech from Julius Caesar, whilst outlining an imaginary body on the stage.
"I was extremely nervous and overexplained the imaginary body," Suchet says. "I got through the speech and there was silence. Then Gale's voice boomed out - 'How do you spell your surname?' I responded S.U.C.H.E.T. I waited for what seemed like eternity before he said, 'Yes, well, thank you Mr Suc(K)hit - perhaps another time.' "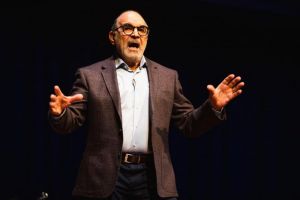 Being present at someone else's embarrassing audition is nearly as bad as being the auditionee.
Jason Langley, acclaimed director, was once an actor and fell victim to his own talent in an audition
"I had prepared a fabulous song for a musical audition, a song I could nail without fail. However, during the audition nerves took away my ability to make "oo" sounds - not great when you're singing 'Blue Moon'! I learned never to sing songs with a proliferation of 'oo' sounds from then on."
But his worst audition moments came as a director.
"I had a young actor who decided to present the Juliet/Nurse scene - by herself. She sat on the stage unintelligibly mumbling barely above a whisper, then stopping at the end of each line, saying quite loudly 'huh?' and demonstrating listening to the nurse in silence," Jason tells me with a laugh.
"(Another time) I gave an auditioning actor some notes on his monologue that he'd presented in a static standing position. I asked if he'd hop on the stage and try it again. He obliged, lifting one leg and hopping on the spot whilst doing the monologue. Well, you can imagine, I was on the floor in hysterics. Not the finest moment for either of us."
Performer turned director Paul Watson has a similar story.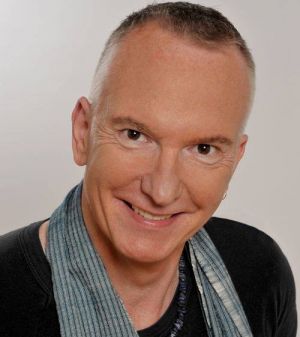 "I auditioned a kid joining an already established cast. He said, 'I'm so and so and I'm here to audition for the role of Johnny.' I told him that role had been cast and we were only auditioning for ensemble men, to which he replied, 'You're about to recast the role of Johnny!' Let's just say that after his audition we couldn't even find a place for him in the ensemble!"
Self-belief is essential in a performer, but delusion is best avoided, as are lies and 'padding' your CV.
Performer, musician and coach Will Conyers was caught off-guard when he was taking auditions as MD for the Topol production of Fiddler on The Roof.
"I looked at the auditionee's CV and she said that her singing teacher was….ME! I'd never seen her in my life, but I couldn't resist asking her what 'I' was like as teacher. She then gave a detailed story of her lessons with me and how I was okay, but a bit of a perfectionist and very demanding. The casting director was in hysterics and quite literally wet herself."
The ultimate audition story concerns the great, and seemingly immortal, Angela Lansbury. In a career lull in 1966, after the failure of Sondheim's Anyone Can Whistle, she desperately wanted to be considered for Mame on Broadway.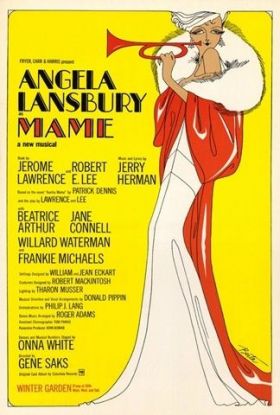 Jerry Herman, the composer, was one of the few people who had seen her in Anyone Can Whistle on one of its 12 performances, and wanted to audition her, even though director Gene Saks was pushing for his wife, Bea Arthur, who eventually played Mame's 'bosom buddy' Vera Charles.
Lansbury's agent kept pushing, and when Lansbury finally had an audition time, Jerry Herman helped give her the extra edge by rehearsing two of the show's best numbers with her (I believe they were "It's Today" and "Open a New Window"). As if that wasn't enough, he even accompanied her himself on piano.
Because this is showbiz, you'd likely expect this story to end right there. You'd think someone would holler from the back the house, "You're hired!" But that's not what happened at all. Rather, months went by. Still no offer was made. The producers' search lingered on. Lansbury remained on the short list but was not the favourite.
Still, Angela Lansbury wouldn't back down. She knew this role was a make or break moment in her career. Four months after her original audition, she laid down the law. "I am going back to California and unless you tell me — let's face it, I have prostrated myself — now, yes or no, that's the end of it."
And the rest is history
Of course we're not all Angela Lansbury, but when your heart knows you've done a great audition, make sure your head believes it.
Images: A Chorus Line - Darlinghurst Theatre Company promo image; Ben Mingay as Shrek; Nancye Hayes at the Hayes Theatre; Todd McKenney in The Boy From Oz; David Suchet (photo by Ash Koek); Will Conyers and the original Broaddway poster for Mame with Angela Lansbury.