Eireborne Kicks Off National Tour
Australian Irish rock show Eireborne kicks off its national tour on Friday 29 July 2022 at the Palais in Melbourne, a city it hasn't previously visited.
Following sold out shows across Australia and Europe, Eireborne is 2.5 years in the making, having been knocked down by Covid restrictions twice and has kept getting up, striving to bring great entertainment to audiences despite the challenges.
Mellen Events has announced a cast boasting the cream of Irish dancers in Australia for the rebirth of Irish dance: an Irish-based rock and theatrical experience. Eireborne features 15 dancers, along with a live six-piece band.
The production returns to home soil after a successful tour of Europe in 2019 followed by navigating COVID restrictions, ready for a four-week national tour.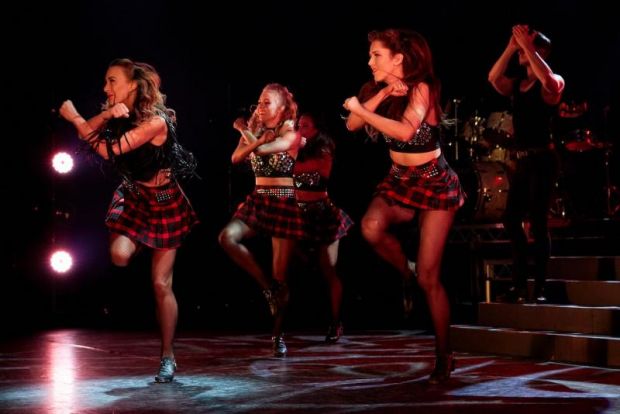 A celebration of all things Irish, this rock production showcases an ensemble cast of Irish dancers rockin' out to a soundtrack of the biggest hits from Irish sensations including U2, Snow Patrol, Van Morrison, Hozier, The Script, The Cranberries, and more.
At 19 years of age, Liam Costello is the youngest and only Australian to win the Irish Dance World Championships three times consecutively.
"Winning the World Championships for the third time was truly amazing," said Liam.
"It was just the best way to come out of COVID making the world feel normal again. I am beyond excited to join the cast of Eireborne on their Australian Tour: I'm ready to put on an amazing show and make great memories."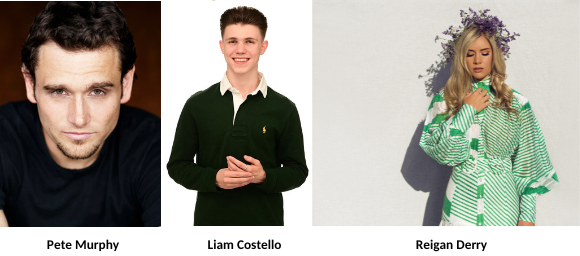 Vocalist Reigan Derry notched up four #1 songs in 2021, performed at festivals in LA and New York, and her current single featuring on Bombs Away, the cover of Kate Bush's "Running Up That Hill", had 150k streams in its first five days of release.
"I'm thrilled to be joining the Eireborne tour," said Reigan.
"After two years of COVID interruptions, I can't wait to hit the stage again. Having Irish heritage myself, the culture is close to my heart - I proudly carry the Derry surname. I am really looking forward to the shows!"
Pete Murphy has been performing in major shows and live concerts throughout Australia and the world for the past 20 years in productions such as Les Misérables, Rent and Shout! in Australia and as Galileo in London's West End production of We Will Rock You.
"I grew up with Irish sing-alongs under our neighbour's house and my Dad still plays folk music at the pub each week," said Pete.
"So, this is really something I've been training for my whole life. I'm so excited to be joining the cast of Eireborne and getting to showcase some awesome modern Irish rock music along with all the fun, beauty and brilliance of the incredible dancers!"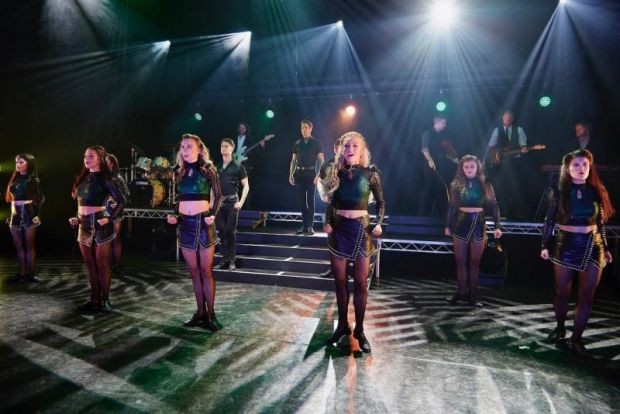 The cast features former Riverdance lead Luke Chaumont and eight-time Victorian Irish Dance state champion Louise Hewitt.
Dancer, choreographer and co-producer of the production Peta Anderson co-created the concept for Eireborne and is also the lead female Irish dancer in this production.
Peta is driven by a desire to inspire the next generation after Riverdance by showcasing Irish dance in a fresh and innovative fashion.
"Eireborne allowed me to push the boundaries as the choreographer and revolutionise Irish dance which shows just how versatile and mesmerising Irish dance can be."
THE TEAM BEHIND EIREBORNE:
Director: NIGEL TURNER-CARROLL
The Tap Pack, Twists and Turns starring Olympic gold medallist Matthew Mitcham, Back to Bacharach starring Casey Donovan, and Resident Director on Grease the Arena Spectacular.
Concept/Executive Producer: MARYANNE FOGARTY-MORELLO
Riverdance, and 9 x Australian Open Irish Dance Champion.
Choreographer/Co-Producer: PETA ANDERSON (Irish/Tap/Ballroom)
Riverdance, Noctu, Dance Off, Drummer Queens and Capezio sponsored athlete.
Musical Director: ANDY HORVATH
Producer/Songwriter and Drummer for artists such as Adam Brand, The Outlaws, Jasmine Rae, Matt Cornell and more.
Lighting and Video Director: MATTHEW MARSHALL
Mary Stuart, The Marriage of Figaro, Cinderella, Billy Elliot and more. Award-winner including two Helpmann Awards.