Elton John visits Billy Elliot in Sydney.
The cast of Billy Elliot the Musical were surprised with a very special guest in the house tonight at the Sydney Lyric, Sir Elton John.
Elton, who wrote the music for the show and his husband David Furnish, who is an Executive Producer, slipped into the Sydney Lyric theatre on Thursday November 28 to enjoy the Australian production
Elton joined the cast on stage for the curtain call with the crowd erupting into thunderous applause and going wild with excitement!
Elton and David chatted to the cast after the show including the 4 boys who share the role of Billy, Omar Abiad, Jamie Rogers, River Mardesic and Wade Neilsen. It was an unbelievable moment as Elton praised the entire cast telling them it was a phenomenal production and how proud they were to see their performance.
This show holds a very special place in Elton's heart and the cast and audience were ecstatic to have him visit before he embarks on his Australian tour.
Billy Elliot The Musical plays at Sydney Lyric Theatre until December 15, 2019 before travelling to Adelaide from December 29 and Melbourne from February 20, 2020.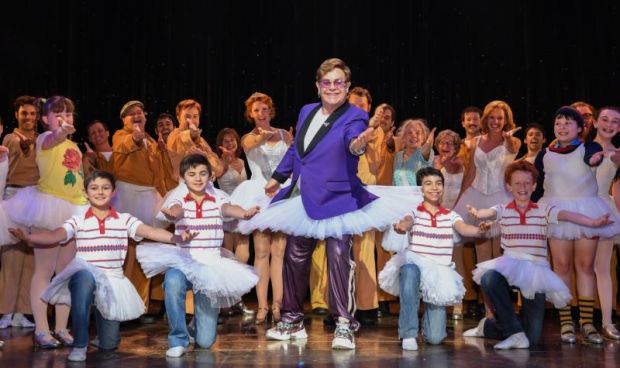 Photographer: James Morgan