Glen Street Theatre 2011 Season Announced
Glen Street Theatre's 2011 Main Stage season has been unveiled by new Director Margot Woodward. Woodward says "We are thrilled to announce our 2011 season. There's a wonderful mix of comedy, drama, song and dance and even radio plays! With such a varied and eclectic programme, we trust that there is something for everyone at Glen Street next year."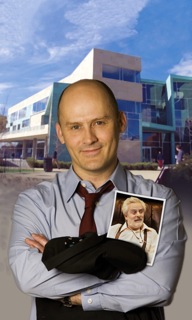 The season opens with the tender and uplifting comedy Tuesdays with Morrie, based on the best-selling memoir by Jeffrey Hatcher and Mitch Albom, and starring Glenn Hazeldine and Daniel Mitchell. The laughs continue with the hilarious play about staging a play, A Commercial Farce, which fuses physical humour, sexual innuendo and transgressive behaviour with an almighty bang. Following this, the legendary Nancye Hayes and Reg Livermore take to the stage in the world premiere of TURNS, especially created for these two Australian theatre icons from the pen and vivid imagination of Reg Livermore himself.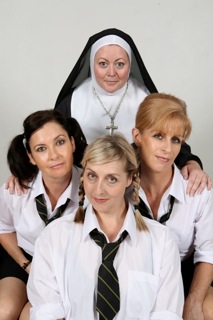 Audiences are then invited to join Dad, Dave, Mum, Mabel and the mob from Snake Gully in Dad and Dave: Live at the Glen, a rip snorter collection of original scripts from Australia's most loved radio serial. Next, journey back to the 60s with Catholic School Girls, a hilarious yet poignant account of the experiences of four young girls. Steve Bisley and Patrick Harvey then star in the bitter sweet comedy The Sum of Us, which follows a widower and his homosexual son on their individual searches for a partner.
Be prepared to see Shakespeare's A Midsummer Night's Dream like you've never seen it before in a contemporary and energetic production by Arts Radar. Up next are the Underdogsled by Wayne Scott Kermond (a Glen Street favourite), who will entertain audiences as they dance and sing their way through a thoroughly enjoyable evening of vaudeville-esque buffoonery, fisticuffs, jive and tap dance. And finally, Motherhood: the Musical airs the dirty laundry on all of the joys and perils of being a Mum.
Images - Top to Bottom: The Sum of Us, Tuesdays with Morrie and Catholic School Girls.
November 23, 2010