Glen Street Theatre 2014 Season
Glen Street Theatre in Belrose, NSW, has announced the line up of drama, music, satire and comedy headed for the Glen Street stage in 2014.
The 2014 Season will start a little later than usual due to theatre renovations. Mayor of Warringah, Michael Regan said, "2014 is going to be a memorable year in Glen Street history – when we see the opening of our refurbished foyer, the beginning of work on our new Cultural Hub and a wonderful season of productions from stages all over Australia."
"The Glen Street team is continually looking at ways to provide our patrons with a memorable experience, so be ready for a few surprises when you visit our venue in 2014." he added.
2014 THEATRE PROGRAM
ADMISSION: ONE SHILLING
By Nigel Hess
Starring Patricia Routledge & Piers Lane
Touring from the UK Admission: One Shilling is the story of the lunchtime concerts staged by legendary British pianist Myra Hess in the National Gallery in London throughout the Second World War. The show features Olivier Award winning actress Patricia Routledge (Hyacinth Bucket in Keeping Up Appearances) and performances pianist Piers Lane.
13 – 15 May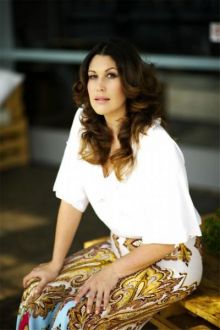 GO YOUR OWN WAY - THE STORY OF CHRISTINE MCVIE
Concept by Catherine Alcorn
Written by Diana Simmonds
Starring Catherine Alcorn and featuring Isaac Hayward, Tamika Stanton, Nic Cecire, Marty Haily
Spanning a career of four decades, the tumultuous life of the enigmatic Fleetwood Mac member is told in 80 music-packed minutes by Catherine Alcorn (The Divine Miss Bette).
27 May – 1 June
FOOD
By Steve Rodgers
Starring Fayssal Bazzi, Kate Box and Emma Jackson
On a stretch of Australian highway, sisters Elma and Nancy run a takeaway joint – their days heavy with Chiko Rolls and memories. While they wrangle with each other about how to map out their future, a young traveller arrives bringing with him a charm and sensuality that turns their world around. In this play about family, intimacy and food audience members become restaurant guests.
31 July – 6 August
David Williamson's
 THE REMOVALISTS
The Removalists is a searing portrayal of suburban Australia in the 1970s. Set in a police station and the nearby apartment of a young dysfunctional couple, an evening of disturbing gender politics, assault, adultery and furniture moving ensues in the black comedy that put Australia's most famous playwright on the map.
18 – 24 August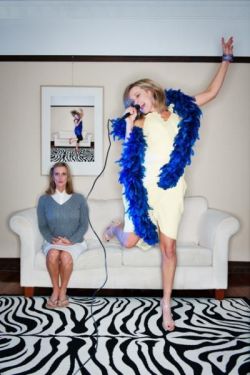 HOPELESSLY DEVOTED
By Elise Greig with contributions from Nick Backstrom
Hopelessly Devoted is a two hander musical. Brother and sister, Amy and Andy are stuck caring for their chronically ill mother. To escape reality, Amy creates a fantasy world in their lounge room ...
26 – 31 August
CRIMSON SKY
Starring TaikOz
Based on a haiku by Japanese poet Miura Yuzuru, Toward the Crimson Sky has been written by TaikOz Artistic Director Ian Cleworth, evoking the poem's imagery of a cloud of dragonflies ascending into a deep red sky.
2 - 7 September
THE WHARF REVUE
By Jonathan Biggins, Drew Forsythe and Phillip Scott
The satirical comedy team from The Wharf Revue return for a special edition of The Wharf Revue to celebrate 15 years of irreverent, anarchic political satire.
8 – 18 October
2014 MUSIC PROGRAM
VERA: THE MAGIC OF DAME VERA LYNN
Starring Melanie Parry
Melanie Parry presents a nostalgic musical tribute to Dame Vera Lynn.
Tuesday 20 May @ 11am
OUR GLAD: MEMORIES OF GLADYS MONCRIEFF
Starring Christine Douglas and Glenn Amer
A tribute to Gladys Moncrieff, star of Australia's golden age of operetta and musical comedy.
Tuesday 3 June @ 11am
DUBLIN TO DIAMOND
Starring Peter Byrne
Peter Byrne combines his salute to the music of Neil Diamond with his Legends of Ireland concert.
Tuesday 8 July @ 11am
DUST OF URUZGAN
Starring Fred Smith
Singer/songwriter and Australian diplomat Fred Smith has worked for two years in the province of Uruzgan, Afghanistan, where Australian troops have been based during a protracted period of conflict and civil unrest. Smith gives expression to these issues in his songs such as Sapper's Lullaby, Taliban Fighting Man, Live Like an Afghan, Christmas in Kandahar, Woman in a War and Dust of Uruzgan.
Saturday 26 July @ 8pm
GREGG ARTHUR IN CONCERT
Classics such as Mack the Knife made famous by Bobby Darin and Frank Sinatra, through to Jump by Van Halen.
Tuesday 12 August @ 11am
A SONG TO SING O
Starring Christopher Hamilton
After a sell-out performance at Glen Street in 2012, this feast of Gilbert and Sullivan gems is back by popular demand.
Tuesday 9 September @ 11am
JUDY: A LIFE IN SONG
Starring Melanie Parry
Set against film footage of Judy Garland, this intimate show tells of her triumphs and tragedies as a little girl at MGM to her television shows and concerts, recreating many of Judy's famous numbers.
Tuesday 21 October @ 11am
CHRISTMASTIME IN TIN PAN ALLEY
Starring Ben Jones and Helen Fenton
Ben Jones and Helen Fenton feature many of the finest Christmas songs written by the tunesmiths of Tin Pan Alley during the first half of the 20th Century.
Tuesday 9 December @ 11am
2014 KIDSPLAY PROGRAM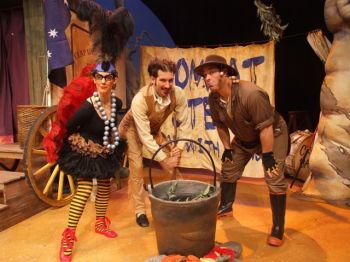 WOMBAT STEW
From Garry Ginivan Attractions.
Wombat Stew combines storytelling, mime, music, dance and puppetry.
19-22 July
THE GRUFFALO
Based on the award winning picture book by Julia Donaldson and Axel Scheffler, The Gruffalo is about the adventures of a clever little mouse in a forest full of predators.
11-13 September
PETE THE SHEEP
A brand new 50-minute musical based on Jackie French and Bruce Whatley's Australian picture book.
Four performers play shearers, dogs and sheep, exploring the challenges and rewards of being an individual.
1-3 October
Glen Street Theatre – Cnr. Glen Street and Blackbutts Road, Belrose, NSW
Subscribe before 1 November 2013 and save 10%.
Bookings 02 9975 1455