Griffin Season 2021
Griffin Theatre Company's Artistic Director Declan Green has announced the company's 2021 season.
"When I started as Artistic Director, I imagined I'd introduce you to my first season while bragging about all Griffin's triumphs during 2020," Green said. "Flash forward 12 months, and I'm just happy I'm not announcing the theatre was recently eaten by locusts.
"But—we made it!
"And even with the spectre of COVID-19 hanging around, we're charging into 2021 in pursuit of the new, the unconventional, the brilliant. At a time of social isolation, 2021 is a year filled with joyful big-hearted works, reaching across our increasingly fractured world—from Gadigal to Gunaikurnai country, from South Africa to Singapore, from cyberspace to outer space.
"Next year, things are going to be a bit messy, a bit chaotic, a bit scary at times—both on and off our stage. And this means we'll need to do some things differently. But as far as we're concerned, this isn't a compromise—rather, it's an opportunity to bring you some exciting new types of theatrical experiences. There's a show happening outdoors, in a certain infamous park... A piece made with Sydney's most exceptional dance theatre company... And a new online work that reaches out through the screen to help us all come (...literally) together.
"In spite of it all—we're back. And we can't wait to see you back home in 2021."
Main Season
Green Park
By Elias Jamieson Brown
Feb 5 – Mar 6
You've walked past it. Maybe through it. Down the end of Victoria Street, opposite St Vincent's Hospital—Green Park. It's picturesque by day, a little eerie by night. And it's where Warren and Edden are meeting, as a prelude to their Grindr hook up.
One of them doesn't look like his photo. There's an age gap between them (but what's a decade or three?). And one is harbouring a dangerous secret. In an hour's time, both will leave the park profoundly transformed.
In 2021, Griffin is leaving its home at the SBW Stables and wandering down the road to the real Green Park. Outside the rotunda, audience members will be outfitted with a set of headphones. And together, they will eavesdrop on playwright Elias Jamieson Brown's finely wrought Darlinghurst noir. To everyone else, the two men talking on a bench might not look like much. But in the gloom of the setting sun, you'll experience a dangerous psycho-sexual collision… in a very public place.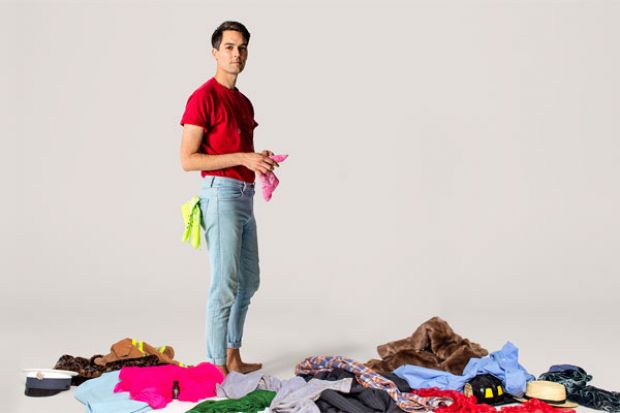 Image: Green Park. Photographer: Brett Boardman
Dogged
In alpine Victoria, on Gunaikurnai country, a flock of sheep are found with their throats torn open. A woman, a farmer's daughter, is on the hunt—looking for feral dogs. Rifle at her side, she camps down, thinking she's alone.
But she's not.
From deep between the eucalypts, a dingo watches her. Heart beating through skin. Bristling with hunger and grief. Waiting for the slightest show of weakness.
From Picnic at Hanging Rock to Wake in Fright, the greatest works of Australian Gothic tease a uniquely antipodean horror from the anxiety of living on stolen country. In a work of startling poetry, tenderness, and violence, Andrea James (Sunshine Super Girl) and AWGIE-winner Catherine Ryan ratchet this anxiety to epic proportions, in a bloody confrontation between two elemental forces, played out on contested territory.
In association with Force Majeure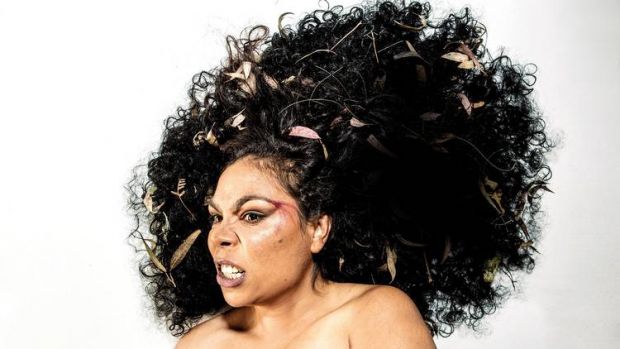 Image: Dogged. Photographer: Brett Boardman
Wherever She Wanders
By Kendall Feaver
July 9 – August 14
At one of Australia's oldest residential colleges, scandal is rare. Or, scandal that reaches the outside world anyway. Behind closed mahogany doors, there's always quiet money to mop up the mess.
Writing the cheques this year is Jo Mulligan, the first female Master in the college's hundred-year history. And for Nikki Gonçalves—student resident and aspiring journalist— this is a time for hope, for change, for reform…
That all changes when a serious allegation is made against a fellow resident. For Jo, it's a case of boys will be boys. For Nikki, it's yet another symptom of rape culture rearing its ugly head on campus. Kendall Feaver (The Almighty Sometimes) started writing Wherever She Wanders when incidents of sexual misconduct were being flung into the unforgiving light of the internet. In 2021, the play has only become more prescient. Online, there are no rules: social media is polarising political discussion, comments sections are as concrete as they are chaotic, and many vulnerable people are getting caught in the crossfire of a debate raging out of any one person's control.
Like a 21st century reworking of The First Stone, Kendall Feaver's new work plunges into the growing gulf between different generations of feminist women— embodied by the legendary Heather Mitchell and Emily Havea.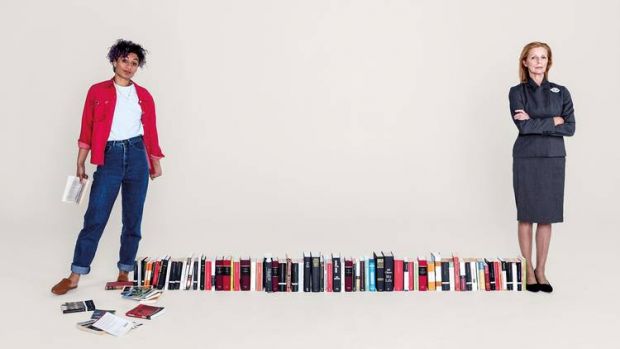 Image: Wherever She Wanders. Photographer: Brett Boardman
The Orange Thrower
By Kirsty Marillier
Augst 20 – September 25
It's one of those suburbs where the houses all match, the gardens all match, the cars, the dogs, and the people all match. But in the stucco sprawl of Paradise, the Petersen family don't quite match.
While her folks are back in Johannesburg, Zadie is holding the family fort. This means keeping her little sis away from bush doofs—and smiling when her nice white neighbours try to touch her hair.
Then, in the middle of the night, someone starts pelting their house with oranges. Just once. Then twice. Then night after night after night. Maybe it's nothing. Or maybe someone in Paradise wants them out.
An Aussie coming-of-age story, Orange Thrower provides a fresh perspective on a familiar genre—and does so while chucking big, splattery questions at the Australian 'burbs. Kirsty Marillier's first play has received prestigious playwriting awards… And if that wasn't impressive enough, Kirsty's also starring as Zadie—performing her own poignant love letter to South African women. Zindzi Okenyo (Masquerade) directs.
Winner of the Rodney Seaborn Playwrights Award
A co-production with Riverside's National Theatre of Parramatta
Golden Blood
By Merlynn Tong
November 12 – December 18
When her mother dies, an orphaned girl is left alone in Singapore, in a home that is now terrifyingly empty. To make matters worse, she's now in the care of her estranged brother—her new legal guardian—and he's not exactly up to the gig. For one, he's only a few years older than her. And two, he's a gangster. Like, an actual one.
The future he sees for their atypical family-of-two is lined with gold. And Chanel. And Miu Miu. And Balenciaga. But his new dependent is less sure about this. What is the trade-off for living in this kind of luxury? What should be kept in this world, and what should be offered to the next? As it turns out, their late mother has some strong opinions on the matter.
Merlynn Tong will be starring in her own incredible (kind-of) true story. Directed by Griffin's Associate Artistic Director Tessa Leong, Golden Blood will be presented in partnership with the Melbourne Theatre Company.