Griffin Theatre Company Season 2014
Artistic Director Lee Lewis announced her inaugural season for Griffin Theatre Company tonight (September 2, 2013), including three world premieres of new Australian writing, revisiting an Australian classic, and several new adventures.
"Our 2014 season is a shameless celebration of the depth and breadth of Australian playwriting culture," says Lewis. "Breadth in terms of the diversity of voices and stories, combined with remarkable depth of quality."
The year begins with Donna Abela's 2013 Griffin Award winning play Jump for Jordan, which addresses the personal and social challenges faced by second-generation Australians, directed by Iain Sinclair.
Declan Greene blends sardonic wit with a nuanced meditation on romance and loneliness in the digital age with Eight Gigabytes of Hardcore Pornography, which will be directed by Lewis.
In Ugly Mugs, Peta Brady tackles the persistent vulnerability of women to sexual violence in even our most populous city streets and neighbourhoods. Brady will also perform in this co-production with Malthouse Theatre, directed by Marion Potts.
Finally, three decades after it was written, Lee Lewis revisit David Williamson's Emerald City on the SBW Stables stage, featuring Marcus Graham and Ash Ricardo.
"You can't talk about Australian playwriting without talking about David Williamson," says Lewis, "our playwriting is no longer a teenager on the world stage; we're an adult and have the potential to become a leader in great new writing. This is because we stand on the shoulders of people like Williamson, and we should be proud of this."
Lewis also launched two special projects for 2014.
Part of the 2014 Sydney Festival, The Serpent's Table is a theatrical and culinary experience that takes place in a multi-sensory environment installed at Carriageworks. This new work features cooks and restaurateurs, including Adam Liaw and Pauline Nguyen. The show is directed by Darren Yap and Lee Lewis, and co-produced with the Asian-Australian performance company Performance 4a.
"This is a rare theatrical jewel," says Lewis, "an extremely ephemeral piece delivered to an audience of just thirty people. Its inclusion in Sydney Festival says – without hesitation – that theatre reflecting our cultural diversity belongs at the centre of Australia's main stage."
The second new adventure for Griffin is a distinctly Australian staging of Roald Dahl's The Witches, which runs throughout the September school holidays. Guy Edmonds delivers a solo physical performance, with Lucas Jervies directing Griffin's first foray into theatre for families and young people.
In addition to its Main Season, Griffin supports the work of independent producers. The 2014 Griffin Independent Season also features new Australian stories, complemented with a work by one contemporary UK writer. The season includes: Simon Stephens's On the Shore of the Wide World, directed by Anthony Skuse and produced by pantsguys; Jane Bodie's Music, directed by Corey McMahon and produced by Stories Like These; Finegan Kruckemeyer's The Violent Outburst That Drew Me To You, directed by Kate Gaul and produced by Siren Theatre Co; and Campion Decent's Unholy Ghosts, directed by Kim Hardwick and produced by White Box Theatre.
Griffin has released a limited Earlybird offer, whereby subscribers can purchase the four Main Season shows for $120, or all eight Main and Independent shows for $220 until 23 September. Griffin subscribers also have exclusive access to an allocation of tickets to The Serpent's Table before they go on sale to the public through Sydney Festival.
http://www.griffintheatre.com.au
GRIFFIN MAIN SEASON 2014 – THE PRODUCTIONS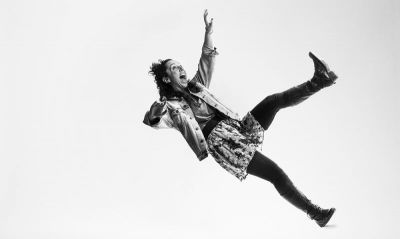 Jump for Jordan by Donna Abela
"It's like SBS in there. Aunt Azza comes out of customs, and mum transforms. Ultra Arab. Instantaneous. One minute she's cooking Frank steak and chips, next thing she's asking me where to buy goat. Frank won't eat goat."
Aspiring archaeologist Lola left home when she was only 20, much to the shame of her traditional Jordanian mother. Six years later, losing sleep and petrified by the judgement of her visiting 'mad Arab' Aunty Azza, Lola is forced to lie about her life, her career and the existence of her Aussie partner. Worst of all is the fear that she's also lying to herself.
Jump for Jordanunpacks the experience common to countless second-generation Australians of being caught between two cultures.
Donna Abela's Jump for Jordan took out the Griffin Award in 2013.
Director: Iain Sinclair
With Alice Ansara
Previews: 14, 15, 17, 18 February
Season: 21 February – 29 March
Eight Gigabytes of Hardcore Pornography by Declan Greene
Griffin Theatre Company and Perth Theatre Company - World Premiere.
"Last week a man slept in my house. I am sure he has a wife. The skin around his ring finger is indented. And there was a number in his phone under 'Wife'."
They met online. She's a nurse in her forties, brats for kids, trapped in a loop of catastrophic debt. He's in IT, miserably married and trapped in his own loop of nightly porn-trawling. Both of them crave something else – but not necessarily each other.
Eight Gigabytes of Hardcore Pornography is a cringe-comedy of mid-life loneliness, hidden zip folders and barely concealed desperation.
Director: Lee Lewis
With Steve Rodgers
Previews: 2, 3, 5, 6 May
Season: 9 May – 14 June
Ugly Mugs by Peta Brady
Griffin Theatre Company and Malthouse Theatre - World Premiere.
"Everybody's capable of anything. If they think it. They can do it."
A girl on a footy field cops a blow to the head and her bag is stolen. A teenage boy grapples with his role in a disturbing event. A woman relives a nightmare while her doctor looks on. None of them saw it coming. None of them were ready for what happened next.
Taking its title from the name sex workers use for aggressive clients, Peta Brady's Ugly Mugs emerged from a Melbourne shocked by violence against women and interrogates the culture of abuse lurking in the shadows of every Australian city.
Director: Marion Potts
With Peta Brady
Previews: 18, 19, 21, 22 July
Season: 25 July – 23 August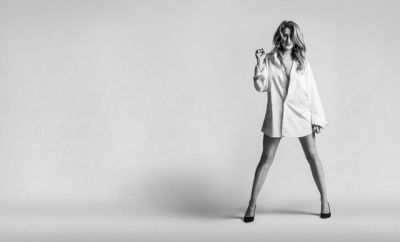 Emerald City by David Williamson
"What other city in the world could offer a view like this?"
"Rio."
Welcome to the glittering jewel of that other Oz. Fading screenwriter Colin is not long in Sydney before he's seduced by its obsession with success. Teaming up with well-connected hack writer Mike, Colin finds himself in a tug of war between artistic ambition and big bucks. Fame and fortune – not to mention Mike's criminally hot girlfriend – are up for grabs.
Director: Lee Lewis
Composer: Steve Francis
With Marcus Graham and Ash Ricardo
Previews: 17, 18, 20, 21 October
Season: 24 October – 6 December
Special Event
The Serpent's Table by Darren Yap
Griffin Theatre Company and Performance 4a, in association with Carriageworks and Sydney Festival.
"A dish of bitter melon soup is a dish of reconciliation. When we quarrel, we cannot speak the words 'I am sorry' – we give this bittersweet soup instead."
The Serpent's Table is a theatrical and culinary experience like no other. Combining performance, food and installation, five storytellers reveal the secrets of dishes that are significant in their lives and share compelling stories of family, culture, loss, conflict and celebration.
A team of Asian-Australian artists come together with some of our most inventive cooks and restaurateurs, including Adam Liaw (MasterChef, Destination Flavour) and Pauline Nguyen (Secrets of the Red Lantern), to immerse audiences in a multi-sensory environment installed at Carriageworks.
The Serpent's Tableis designed for an intimate audience of only 30 people, who will share in this farewell to the Year of the Snake.
Directors: Darren Yap and Lee Lewis
With Luke Ha, Adam Liaw, Pauline Nguyen, Jennifer Wong, Darren Yap and Anna Yen
Venue Carriageworks
Season: 24 – 27 January
The Witches by Roald Dahl, adapted from the stage play by David Wood.
"Witches? With silly black hats and cloaks riding on broomsticks? No. They're for fairy tales. Very tame. I'm talking of real witches."
When one little boy unwittingly stumbles into the annual meeting of witches, he hears their nasty plan to get rid of all the children in the world – by turning them into mice! It's going to take smarts and sneakiness to stop them and not get squished in the process.
Director: Lucas Jervies
Designer: Hugh O'Connor
Dramaturg: Chris Summers
With Guy Edmonds
Season: 24 September - 5 October
Recommended for ages 6 and over.
GRIFFIN INDEPENDENT 2014 SEASON
On the Shore of the Wide World by Simon Stephens
pantsguys and Griffin Independent - Australian Premiere.
"It happens all the time. It's people. It's what we're like."
Alex Holmes is ready for adulthood, ready to lose his virginity and ready to leave his home town. But history isn't on his side. Alex's parents Peter and Alice are careening towards infidelity after the impact of a recent tragedy, and his grandparents' relationship continues to splinter. The sting of regret is turning out to be a Holmes family keepsake.
Playwright Simon Stephens won the Laurence Olivier Award for Best New Play with On the Shore of the Wide World in 2006.
Director Anthony Skuse
With Graeme McRae
Previews: 8 and 9 January
Season: 11 January –1 February
Music by Jane Bodie.
Stories Like These and Griffin Independent - World Premiere.
"To be honest mate, I wasn't sure what to expect. You know, for all I know, you could have come to the door stark naked. Stark naked and with a meat axe."
Two actors researching a theatre project befriend a seemingly quiet and ordinary man named Adam. In reality, Adam's unexceptional existence is carefully calibrated – a precarious sideways tightrope-walk over his mental illness. Now, Adam's new friends are at risk of throwing his life dangerously off balance. And there's every chance they'll go down with him.
Musicis a response to a society that fumbles and flinches over thorny subjects, grappling with one of the thorniest: mental illness. A surprising and surprisingly funny story of people connecting and colliding, it offers a sharp critique of the way mental illness is perceived today.
Director: Corey McMahon
Previews: 2 and 3 April
Season: 5 – 26 April
The Violent Outburst That Drew Me To You by Finegan Kruckemeyer
Siren Theatre Co and Griffin Independent.
"There's just one volume: this really loud one where it's all three of us shouting at each other."
It started around the time he turned 16. Everyone and everything started grating on Connor's nerves. His mum, his dad, his teachers, even his best mate. Lately he just can't help picking fights, slamming doors and flipping desks. Then his parents decide to dump him alone in a forest for a week.
As unpredictable as Connor himself, The Violent Outburst That Drew Me To You tackles the ticking time bomb of teenagerdom. Behind its sly and smart-arsed exterior is a searching exploration of adolescent anger, bound to strike a dissonant chord with anyone who's ever caught a whiff of teen spirit.
Siren Theatre Co presents The Violent Outburst That Drew Me To You, by Tasmanian playwright Finegan Kruckemeyer and directed by Kate.
Director: Kate Gaul
Composer: Daryl Wallis
With Emily Ayoub, Branden Christine, Michael Cutrupi, Anthony Weir, Kate Worsley
Supported by Riverside Theatres Parramatta through True West Theatre
Previews: 18 and 19 June
Season: 21 June – 12 July
Unholy Ghosts by Campion Decent
White Box Theatre and Griffin Independent - World Premiere.
"We all blame ourselves. Except for mum. She blames you too."
A successful man of the theatre finds a front row seat in a strange new tragicomedy: the undignified death of his parents. There's not much time left for either his ailing mother the actress, still prone to melodramatics, or his father the salesman, still flogging his side of the story. But there's just enough time to open old wounds and have a jolly good go at new ones.
Unholy Ghosts won Campion Decent the 2012 Rodney Seaborn Playwright's Award and is directed by Kim Hardwick.
Director Kim Hardwick
With James Lugton
Previews: 27 and 28 August
Season: 30 August – 20 September
Photos by Brett Boardman: Adam Liaw in The Serpent's Table at Carriageworks – part of the Sydney Festival, Alice Ansara in Jump for Jordan and Ash Ricardo in David Williamson's Emerald City.