Griffin Theatre Company Season 2019
Griffin's Artistic Director Lee Lewis has announced Griffin's line-up for 2019—five Main Season plays, urgent stories, intense experiences and the imagination of Australian playwrights.
"These are the stories that will challenge, comfort, frighten and inspire," Lewis says. "And these are the fearless storytellers who will reshape how we can think, feel, love and hope. Each play is deeply intimate, striking at the heart of how we forge relationships and how we make sense of our complicated present and our imagined future. Each play is written by an Australian, for Australians and is presented by the best artists in the home of Australian plays."
Winner of the 2016 Lysicrates Prize, season-opener Dead Cat Bounce is Mary Rachel Brown's look at romance and addiction. Mitchell Butel directs Kate Cheel in this tale of complicated love and human fallibility. "This is a grown-up relationship," Lewis says. "Love isn't a no-baggage place here. It's simultaneously funny and sad—something Australian theatre does better than any other country."
Winner of the 2018 Griffin Award, Prima Facie is Suzie Miller's indictment of the Australian legal system's failure to provide justice for women in rape, sexual assault or harassment cases. Kate Mulvany stars in this one-woman show about a lawyer who finds herself forced into the shadows of doubt she has ruthlessly cast over other women in the past. For director Lee Lewis "this taut, rapid-fire and gripping piece of writing exposes the shortcomings of a patriarchal justice system." She adds, "sometimes we have to write about the darkest things that are happening in our society, and if it's not on the Griffin stage, where will it be?"
City of Gold is 2018 Griffin Studio artist Meyne Wyatt's howl of rage at the injustice, inequality and wilful amnesia of Australia's 21st century. "After a successful acting career, Meyne returns to Griffin as a playwright as brave as he is merciless," Lewis says. She adds, "This is a courageous, confronting and global conversation. And probably the most politically divisive play of our season." A co-production with Queensland Theatre, Isaac Drandicdirects Wyatt in this urgent play where it's unclear where character ends and creator begins.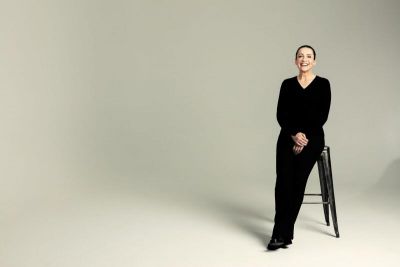 Hilary Bell's psychological thriller Splinter channels our primal fears in this tale of missing children, painful absences and chilling reunions. Directed by Lee Lewis and starring Lucy Bell and Simon Gleeson, this claustrophobic chamber piece questions how well we know our families. Lewis says "in the confines of the Stables Theatre, this mid-winter thriller will chill and shock up close. There's nowhere to hide."
Rita Kalnejais makes a blood-splattered return from London with the provocative First Love is the Revolution. A play about hunger and desire, this is Romeo and Juliet pushed to deranged extremes, where the unlikely sweethearts are a 14-year old boy and a hot young fox...really. For director Lee Lewis, "this play channels our animal instincts and urges in a wild and incredibly imaginative look at the rough intensity and the violence of young love." She warns "Expect blood. Lots of it".
Following a sold-out season as part of Griffin's inaugural Batch Festival, Omar Musa's Since Ali Died is back as the first Special Extra of 2019. A rapper, poet and lyrical powerhouse, Musa presents an hour of deeply personal stories and political songs.
Nominated for five Green Room Awards and winning two, Melbourne's Little Ones Theatrepresent The Happy Prince—their high camp, award-winning take on Oscar Wilde's darkly romantic fairytale. An adults-only parable of a selfless swallow and a golden statue reveals the betrayal inherent in perceptions of gender, beauty, sex, and class. Stephen Nicolazzo directs Janine Watson and Catherine Davies.
In the final Special Extra Glittery Clittery, Fringe Wives Clubunleash an all- singing, all-dancing feminist extravaganza. Packed with original live music, anarchic games and glamour + activism (a.k.a. #GLAMtavism), this is a sharp-witted comedy-cabaret ride.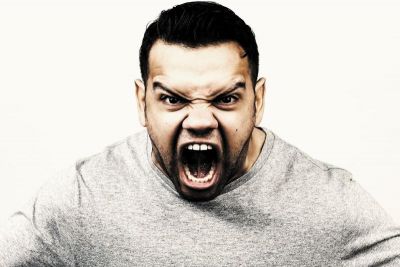 Described by Time Out Sydney as "experimental, adventurous and frequently political," Batch Festivalis back in a curated festival of alternative writing and category-defying performances from some of the freshest, edgiest and most inventive new talent and original voices in the country.
A womanifesto, call to arms, and long hard kiss from surreal showgurl, Betty Grumble's Love and Anger is an ecosexually charged riot of dancing dissent, where pleasure is a radical act and the body a bloody love letter. This is an unleashed reclamation from an obscene beauty queen and absurd sex clown.
Interdisciplinary and intercultural, Exhale explores indigeneity, accountability and trauma in another original creation by BlackBirds—the Sydney collective fast gaining kudos for energetic, uplifting performances that astutely dissect the female Black and Brown experience in Australia.
Griffin welcomes Australian Theatre for Young People back to the Stables for another year. ATYP will present two world premieres across 2019:Intersection 2019: Arrival, written by the 2018 National Studio Writers; and April Aardvark by Nathaniel Moncrieff.
SEASON OVERVIEW
Main Season
Dead Cat Bounce
Preview 22 – 26 February Season 1 March – 6 April
Prima Facie
Preview 17 May – 21 May Season 24 May – 22 June
City of Gold
Preview 26 July – 30 July Season 2– 31 August
Splinter
Preview 6 –10 September
Season 13 September – 12 October
First Love is the Revolution
Preview 1 – 5 November
Season 8 November – 14 December
Special Extras
Since Ali Died
7 – 19 January
Love and Anger
21 – 26 January
Exhale
9 – 13 April
The Happy Prince
25 June – 6 July
Glittery Clittery
8 – 20 July
Batch Festival
26 April – 11 May
ATYP@Griffin
Intersection 2019: Arrival
30 January – 16 February
April Aardvark
16 – 26 October
2019 Season subscriptions on sale now.
Single tickets for Since Ali Died and Love and Anger on sale from 29 October, all other shows from 3 December.
Griffin acknowledges the generosity of the Seaborn, Broughton & Walford Foundation in allowing it the use of the SBW Stables Theatre rent free, less outgoings, since 1986.
Griffin is assisted by the Australian Government through the Australia Council, its arts funding and advisory body; and the NSW Government through Create NSW.
Images: Kate Mulvany, Lee Lewis and City of Gold.
Photographer: Brett Boardman