Guitar Virtuoso Starts the Year with a Flamenco Flavour
Southern Cross Soloists are starting their 2021 playlist with a bang. Their maiden show Souvenirs De Aranjuez features none other than ARIA Award-winning virtuoso guitarist Slava Grigoryan supported by a team of talented musicians at QPAC. Originally intended as a 25th birthday celebration for the ensemble, instead their first concert of 2021 will mark the beginning of the the Southern Cross Soloists' journey toward their jubilee. Stage Whispers' Kitty Goodall spoke with oboist and Artistic Director Tania Frazer about the show and its significance to the ensemble.
"Slava's been playing with Southern Cross (Soloists) since I joined 20 years ago," Tania says, "We've done ABC recordings with him, we've toured, he comes to our festivals and he's played at QPAC a lot," she continues.
"He was meant to come for our 25th anniversary last year, and the anniversary programs were all themed around 'friends old and new' and Slava was pretty much the first name on that wish list of who should come and play, but then COVID struck."
"That put a bit of a kink in our birthday celebrations unfortunately but we're very excited that now we are able to perform this concert without audience restrictions. QPAC capacity is at 100% right now which is very exciting."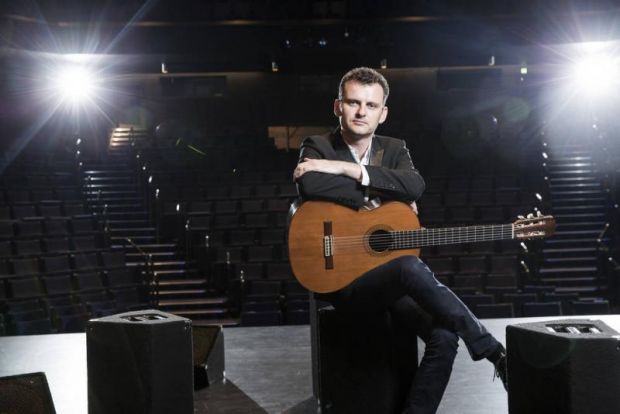 Those familiar with the Southern Cross Soloists' events will know they usually perform with the reverse set up in QPAC's Concert Hall. It's a very intimate format, with the audience situated so closely to the performers. Not knowing whether the future held more restrictions and lockdowns, at the time of planning the February 21st performance of Souvenirs De Aranjuez, Tania made the strategic decision with QPAC to stage this concert in full mode again. If the audience needed to be socially distanced, they were going to be ready for it.
"In the last concert last year that we managed to get in," Tania reveals, "We performed in full mode for the first time with a socially distanced audience. That went really well."
So well in fact that they enjoyed unprecedented ticket sales.
At time of publication the venue is set to be able to accommodate 100% capacity. It's fortunate really, as Southern Cross Soloists are seeing record ticket sales for the event. Tania says while it was wonderful to reach a wider audience digitally in 2020, it's heart-warming to know people are so excited to come back to hear live classical music again.
"To the see the audience is hungry for it has been really, really rewarding," Tania says.
Souvenirs De Aranjuez program includes Spanish and French masterworks that span European musical history from the Spanish Baroque to La Belle Époque. Works by De Ribayaz, De Murcia and Matteis will feature alongside selections of Debussy's Préludes. If that's not spirited, intoxicating and sultry enough for you, the program also includes a guest appearance from one hot new Australian work. It will be the world premiere of Secrets by Sydneysider Natalie Nicolas. Following that will be Ravel Piano Concerto in G major, with Joaquin Rodrigo's Concierto de Aranjuez putting the icing on the aural cake. It's sure to be a highlight of the program. Rodrigo has taken a lot of inspiration from the Spanish Baroque period, which had a different, more folk inspired element to that of the Baroque you know out of other parts of Europe.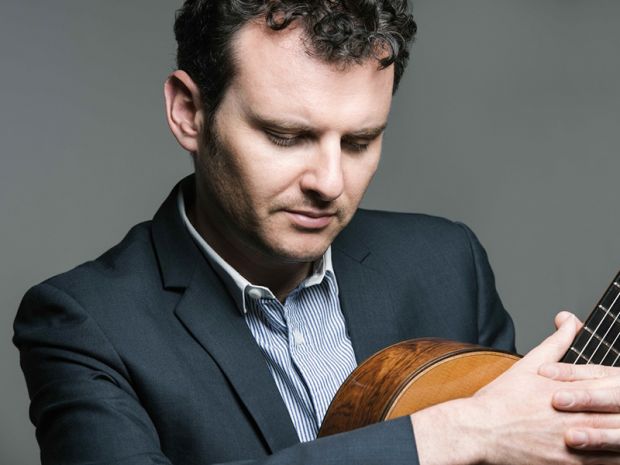 "Spanish Baroque has a folk flair about it, there's a flamboyancy to it. There's a lot of use of percussion and they use castanets and drums," Tania says of the differences.
The audience can expect to see eight talented Southern Cross Soloists, plus Slava in a variety of musical combinations throughout the show. Soloists for two of the five works are violinist Alan Smith who will feature in the Debussy and pianist Alex Raineri in the Ravel piece. Slava will feature as soloist in the remaining three works.
"Slava just oozes musicality," says Tania of his work, "He's incredibly virtuous and his dexterity is just incredible… he just has an amazing spirit in everything he does."
Southern Cross Soloists bring Souvenirs De Aranjuez to QPAC's Concert Hall, starring Slava Grigoryan on February 21, 2021. Tickets are still available at the QPAC website. If you've been aching to get out and experience live classical music again, this show is sure to be a fantastic flamenco inspired treat for the ears.