HOME at HOTA
Coral Drouyn looks at HOTA on the Gold Coast, where the arts are thriving.
At a time when Government has decided there is no need for a Ministry of The Arts, some regional Arts Centres are wondering "where to?" next.
In a performing climate that has seen many Arts Centres dark for half the year and "out of town" venues for touring companies the other half, the Gold Coast Arts Centre – aptly named Home Of The Arts in 2018, is not just thriving, but breaking records, and successfully refocussing the Gold Coast as more than a sun and surf playground. I find myself frequenting it often, since there are also art classes, Tai Chi, and Fridays on the lawn with drinks and live music - along with two great Arts Cinemas to complement live performances in a variety of spaces.
But it is the various festivals throughout the year that make this Arts Centre so special. This weekend marks the end of a 15 day home grown series "HOME", offering something for everyone, from the youngest children to the oldest seniors.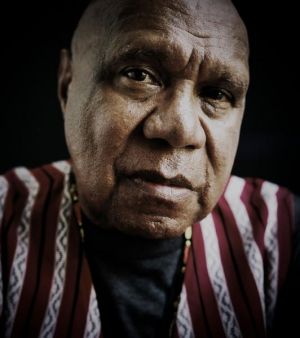 The weekend kicks off with a FREE dance night for the Gold Coast - hosted by Everybody NOW's Ian Pidd, Dance Beneath The Stars is going to be the festive dance party of the season, featuring guest artist and songstress Geraldine Quinn, energizing ten-piece brass group, Hot Potato Band, and performers from Gold Coast local dance schools. Everyone is invited to join along, with audience participation welcomed and encouraged. Audiences can learn new moves and dance the night away, or just settle in to enjoy the dance party as it unfolds. Held at HOTA's newest venue, an outdoor auditorium to rival the Myer Music Bowl, it's a chance to pack a picnic and bring the whole family before the holiday madness. Doors open at 5.30. Forget that it's Friday 13th - just bring your dance shoes.
On Saturday, Jessica Mauboy headlines a fantastic day of Indigenous music. Mauboy is a fabulous live performer and her full set - from 8.30 pm to 9.20 - is well worth the generous ticket price of $59 alone. But wait, there's more – including an Artisan's market to kick the day off at 2.30 pm. ARIA Award nominated female artist Mojo Juju will join Mauboy and five other incredibly talented Australian artists on stage in Deadly Hearts: A Celebration of Australian Indigenous Music. The Melbourne-based blues singer who is best known for her 2018 album – 'Native Tongue' – will take guests on a journey as she explores her Indigenous heritage through soulful music. Mojo Juju joins the stellar line-up of talented Australian artists for the heartfelt Deadly Hearts concert, including Archie Roach, Aodhan, Selve, HWVKS and Steph Tisdell as MC. That's a stellar line-up for any concert, anywhere.
The Deadly Hearts concert will take place at HOTA's Outdoor Stage on Saturday 14th December from 3.30pm.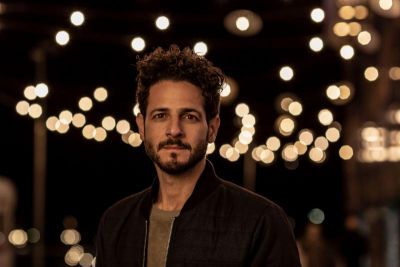 And then, on Sunday, as an alternative to traditional Christmas Carols, and inclusive of those of other religious persuasions, Calling Home will bring the HOME series to an end. It features the multi-award winning recording artist Lior.
Under a canopy of stars, and the musical direction of Gordon Hamilton, the multi-cultural concert event will feature the worldly voices of Indigenous Australian songwriter and guitarist Yirrmal; lead female singer of Melbourne's original Bollywood outfit 'The Bombay Royale', Parvyn Singh; youngest award-winning slam poet and performer, Solli Raphael; one of Australia's most successful singer-songwriters, and Sheikh Mohammed Ali of the Gold Coast Mosque in Southport, as well as Lior and his unique musical style. These inspirational performances will be blended beautifully with euphoric musical arrangements from William Barton, Camerata – Queensland's Chamber Orchestra, and The Australian Voices. Physical theatre company, Five Angry Men, will also perform The Bells as part of this uplifting event.
It's a very big weekend on the Gold Coast (but still time for a swim) and I'm very glad I'm staying HOME.
Images: Dancing photo by Dylan Evans, Archie Roach and Loir.